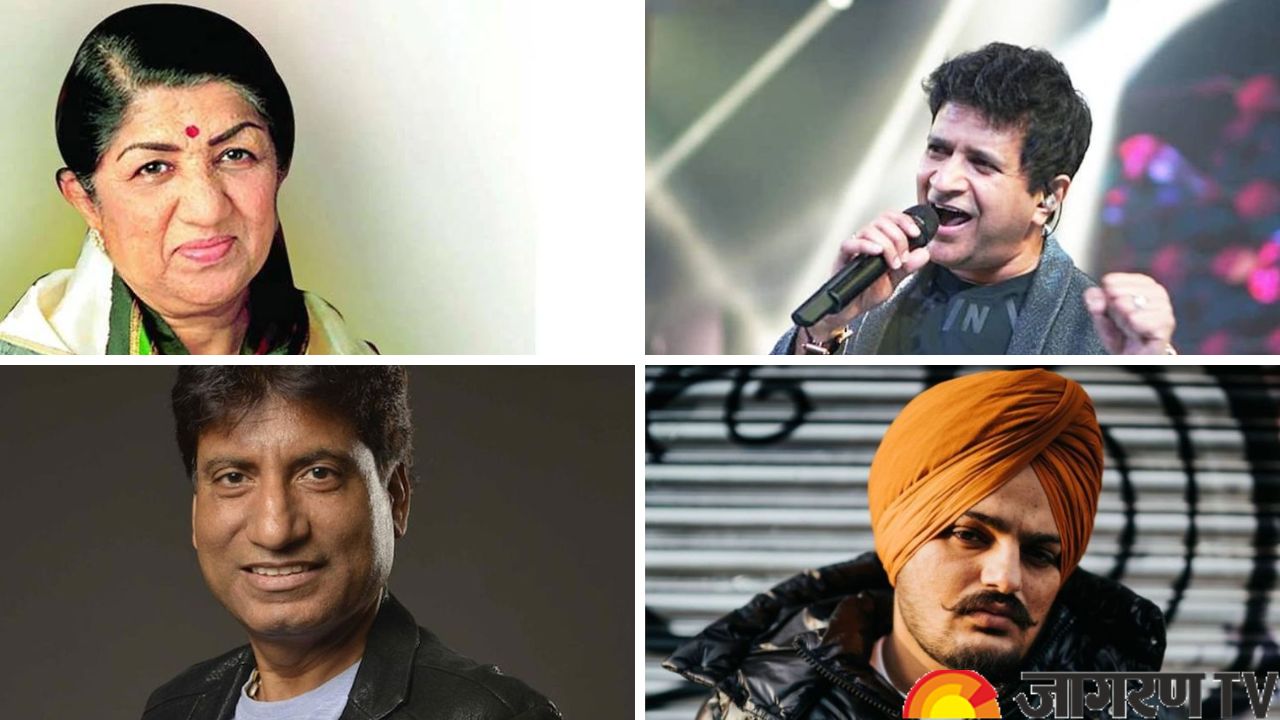 The year 2022 has come to an end. It may have brought a lot of good news and happiness, but it also gave us a lot of sadness, as many of our beloved celebrities and personalities lost their lives this year. From musical legends to Bollywood celebrities, we have lost many personalities that were loved by the entire world. Let's take a look at the list of famous Indian celebrities who left us in 2022.
Famous Celebrities who died in 2022
Lata Mangeshkar
Lata Mangeshkar was an Indian playback singer-songwriter who worked in the film industry. She is widely regarded as one of India's greatest and most influential singers. Throughout her 70-year career, she has been called the 'Queen of Melody' and the 'Indian Nightingale'. She died on February 6, 2022 at the age of 92 from multiple organ failure syndrome.
Pandit Birju Maharaj
Pandit Birju Maharaj was an Indian Kathak dancer, composer, and singer who was a member of the Lucknow `Kalka-Bindadin' Gharana. On the 16th of January 2022, just a month before his 85th birthday, he lost his life to heart attack.
Bappi Lahiri
Bappi Lehri was an Indian singer, composer and record producer. He popularized his disco music with synths in the Indian music industry. Bappi Lahiri passed away on 15th February 2022 in Mumbai at the age of 69 due to obstructive sleep apnea.
KK
KK, or Krishnakumar Kunnath, was a prominent Indian playback singer. KK gave a live music event at Nazrul Mancha auditorium in South Kolkata on May 31, 2022, as part of the Gurudas College festival. He returned to his hotel in Esplanade after the show. On the way back to his hotel following his performance, he complained of feeling unwell and suffered a heart attack.
Sidhu Moosewala
Sidhu Moosewala was an Indian musician, rapper, songwriter, and actor best known for his work in Punjabi music and cinema. On May 29, 2022, unidentified assailants shot and killed Moose Wala in his automobile in Jawaharke village, Mansa district.
Arun Bali
Indian actor Arun Bali, who died on October 7, 2022, appeared in a large number of movies and TV shows. At the age of 79, he passed away at home in a Mumbai suburb on October 7, 2022, after receiving treatment for myasthenia gravis.
Raju Srivastava
Raju Srivastav and Gajodhar, was an Indian comedian, actor, and politician who died on 21 September 2022. He has supported the Bharatiya Janata Party since 2014. He participated in "The Great Indian Laughter Challenge" where he secured second place. In its spin-off programme The Great Indian Laughter Challenge – Champions, he was named "The King of Comedy."
Vaishali Takkar
Vaishali Takkar, who rose to fame with her role in TV shows Sasural Simar Ka and Yeh Rishta Kya Kehlata, was found hanging in her Indore apartment on 16th October 2022.
Deepesh Bhan
Bhabhi Ji Ghar Par Hain actor Deepesh Bhan passed away on 23rd July 2022. He died of cardiac arrest after he collapsed on the ground while playing cricket with his friends.
Siddhaanth Vir Surryavanshi
TV actor Siddhaanth Vir Surryavanshi died while working out at a gym. The actor was known for his performances in shows like Kkusum, Waaris, and Suryaputra Karn. He died on 11th November 2022 due to heart attack.