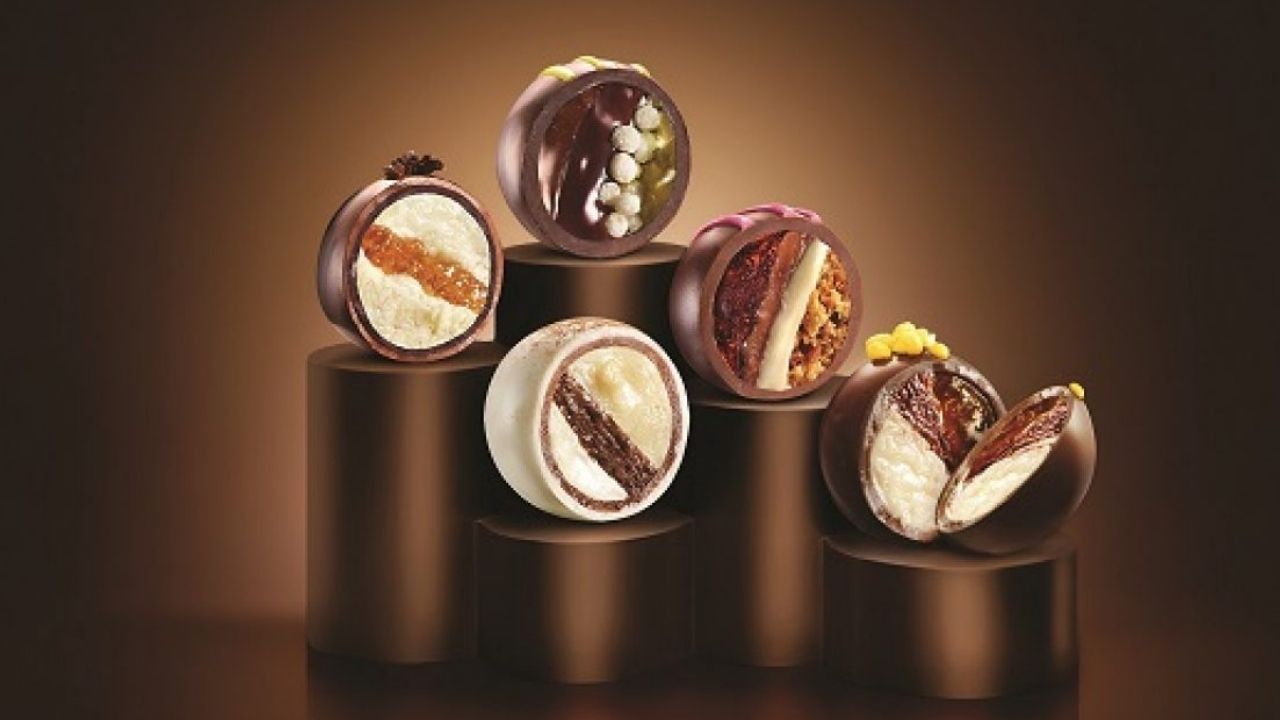 Chocolate day 2022: Why is chocolate considered one of the best gift items for your loved ones? No matter what your age is, chocolates are loved by anyone. But have you ever thought why chocolates are so expensive? Well, the cocoa magic is not just another dessert that brings sweet flavours to your taste buds. The chocolate comes from the rich fruit of cocoa. This indulging delhight comes to you when loads of cacao seeds are roasted and ground and turned into a liquid paste. Then this paste is fermented so the flavours come out.
Well this is not the whole story, the real chocolate enthusiasts spend a crazy amount of money on this luxurious item. Let's take a chocolaty voyage and discover the Most Expensive Chocolates in the World: 
Trinity Truffles Extraordinaire
Presented by ITC, Fabelle Exquisite Chocolates is a luxurious chocolate brand and boutique chain. It offers you the most gorgeous looking and magically yummy chocolate pieces. Fabelle had presented the most expensive chocolates of the world on their menu. This chocolate is titled as Trinity Truffles Extraordinaire. This piece is a limited-edition chocolate that would cost Rs 4.3 lakh per kg. The chocolate has its name in the Guinness World Records for being the most expensive chocolate. It has been made by using the finest origin cocoas and some of the rarest ingredients.
Chocopologie Chocolate Truffle
Created by the Danish chocolatier and chef Fritz Knipschildt, Chocopologie Chocolate Truffle French truffle chocolate which is one of the most expensive choocolates in the world. The chocolate contained Valrhona dark chocolate and vanilla as the main ingredients. It is made only on custom orders and it comes with a selling price of Rs 1,78,535.
Frrrozen Haute Chocolate
If you want to experience something heavenly, grand and delicious, try this Frrrozen Haute Chocolate. This is one of the most expensive chocolates in the world. If you order this, you will get a serving in a baccarat Harcourt crystal goblet which will come with an attachment of an 18-carat gold and white diamond bracelet at the neck. The goblet comes with an edible laced of 23-carat gold. Made up of 14 rare, finest and secret cocoas from Africa and South America, the most expensive dessert is combined with milk, ice cubes and whipped cream which makes it what it is.
Golden Speckled Chocolate Egg
The Golden Speckled Chocolate Egg holds the Guinness World Records of the most expensive non-jewelled chocolate egg. Made up of Amedei Chocolate and Edible Gold leaf and filled with couverture chocolate and truffles, this egg was auctioned for $11,107, which can be calculated as Rs 7,22,227, and this is how it became an exquisite and one of the Most Expensive Chocolates in the World.
Atimo Chocolate Zurich
Created by chocolatier Attimo Chocolate Zurich of Switzerland, Atimo Chocolate Zurich has the secret base ingredient, Chuao chocolate from Venezuela, which is one of the finest of the chocolates. As per report,this is one of the Most Expensive Chocolates in the World as it was sold for Rs 6,46,718 per KG. 
So if you are a real chocolate lover, now you know what you have to save all that money for; and if you come across those Valentine's dates who just want you to trade your love for chocolates, share this list with them.