Citadel Trailer: Priyanka Chopra captivates fans with her daunting looks in trailer; twitter can't keep calm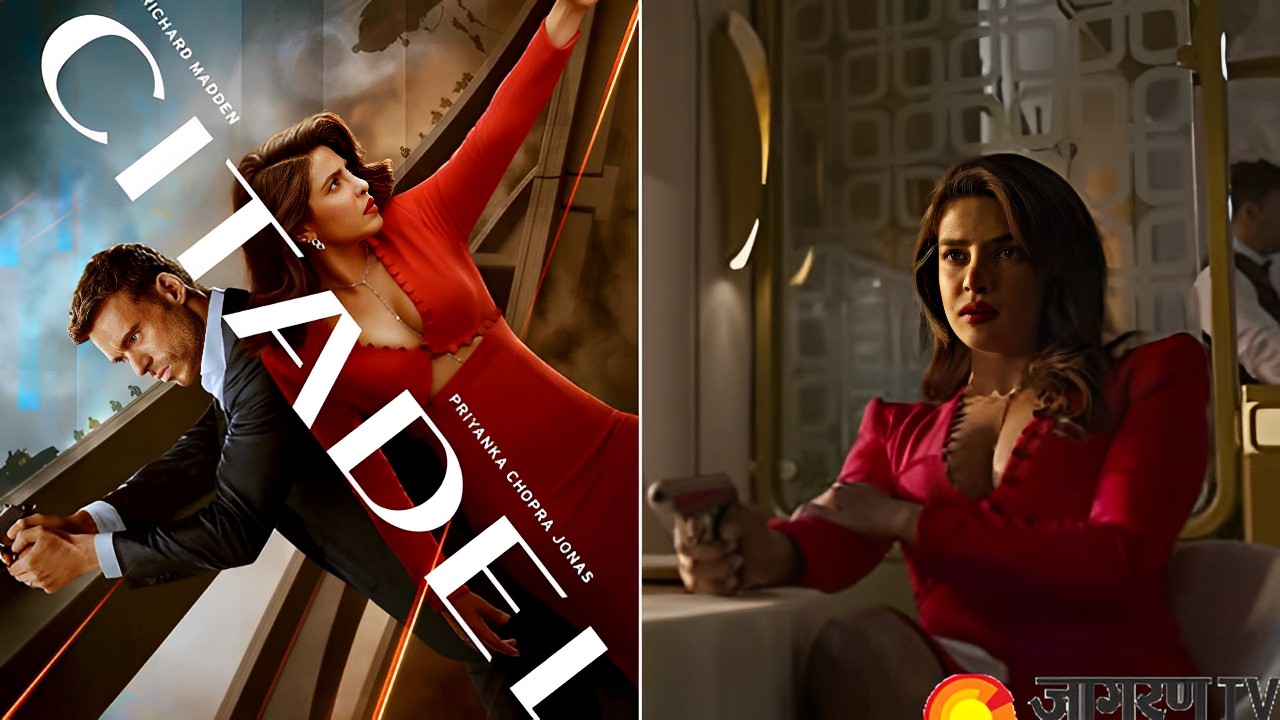 Priyanka Chopra has been going back and forth between Hindi cinema and Hollywood. With a 22-year career, including the last 10 years in Hollywood, PeeCee has experienced a ton of highs and lows. After getting cameos and small roles in Hollywood, Citadel has finally marked the beginning of her role as a lead in her ten years of success. With a number of movies in her pocket such as Baywatch, Quantico, and The Matrix Resurrections, Priyanka has made the beginning of the Asian era as a lead in Hollywood.
The eagerly anticipated movie Citadel's trailer has been released, starring Stanley Tucci, Richard Madden, and Priyanka Chopra Jonas, directed by Russo Brothers. The recently released teaser gives us a peek inside Citadel's world, an international secret agency. Nadia, who is played by Priyanka, is a spy.
Citadel Trailer
The trailer begins with Richard Madden telling PeeCee about being on a train, an explosion, and meeting her, and that's all that he remembers. However, she recalls seeing him in her dream. It is revealed that they were once members of a spy agency that was loyal to no nation. The story and action sequences are riveting, and fans couldn't take their eyes off Priyanka and Richard.
Citadel Twitter review
Fans obviously adore Priyanka Chopra and are so excited to see her in the upcoming action-spy thriller. Twitter is flooded with all praises and compliments for PeeCee and we are loving it. Take a look at some Twitter reactions on the trailer.
This will be so amazing to watch Priyanka Chopra with Richard Madden on screen, she will definitely make India proud again internationally!! Eagerly waiting for Russo brother's next upcoming series citadel. #CitadelOnPrime 🔥🔥 https://t.co/qasXEIH3GF

— Ek Kudii..🕊 (@sushmita_sonii) March 7, 2023
When she gives this look 👇 , you know it's a hit! 😎 #CitadelOnPrime https://t.co/b3s4XwDO2x pic.twitter.com/OLwelbxW5k

— Naro (@Narookthatsit) March 7, 2023
It's great to see Priyanka Chopra representing India in films such as the Avengers series and in her upcoming new series. ❤️🤌#CitadelOnPrime https://t.co/ytz3BvCZ8G

— AAYUSHI🌻 (@iyouseeee) March 7, 2023
Soon proud of this woman, Big fan since Bollywood. What a way to go. Bravo Priyanka. ❤️ #CitadelonPrime https://t.co/LHC24CDr5Z

— LoveLight (@stupissh) March 6, 2023
Priyanka is one of the most successful and most underrated celebrities who never disappoint public and always make India proud #CitadelOnPrime 😍🔥 https://t.co/Zf4ZmsyOOP

— Priyaanka (@Priyank_hahaha) March 7, 2023