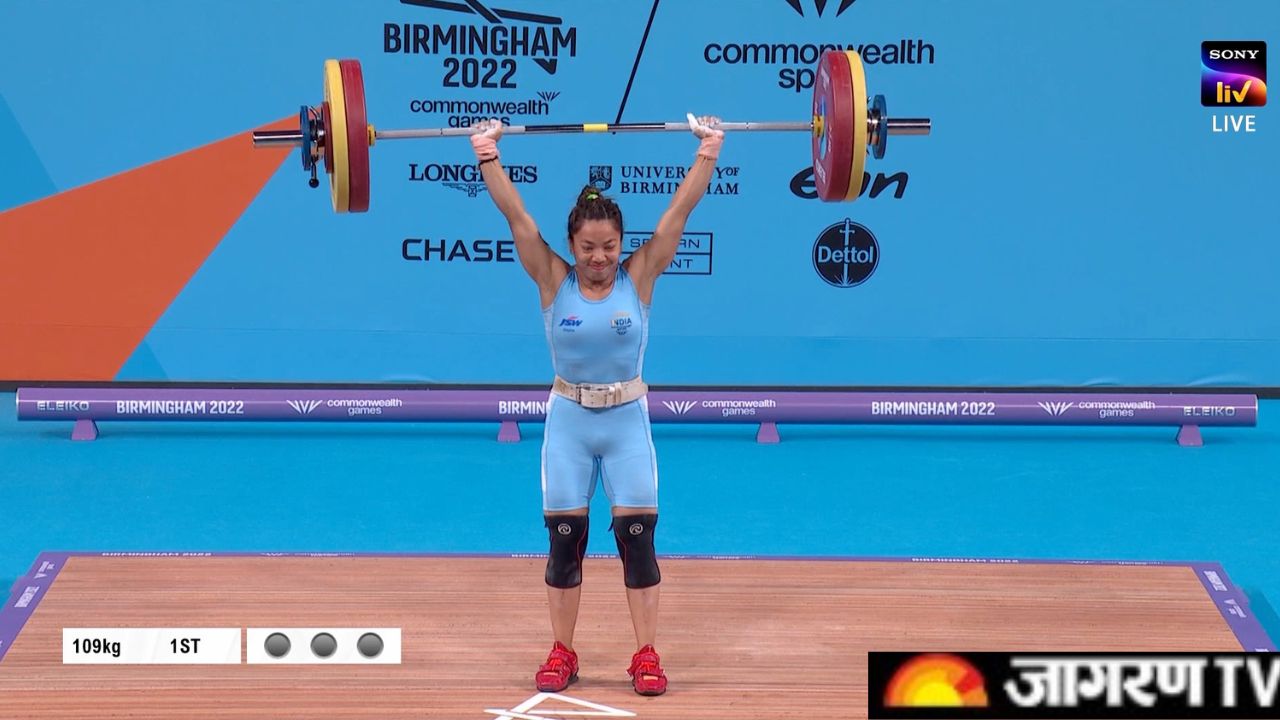 Weightlifter Mirabai Chanu won the gold medal in 49 kg on the second day of the Birmingham Commonwealth Games. Chanu had left his rivals far behind by performing brilliantly in the round in the snatch. After successfully lifting 84 kg in the first attempt of snatch, Chanu lifted 88 kg in the second attempt. This is also the record in women's weightlifting in Commonwealth Games, no weightlifter has lifted the weight of 88 kg.
Weight lifted by Mirabai Chanu
Mirabai Chanu managed to lift a weight of 109 kg in her first attempt of clean and jerk. At the same time, in the second attempt she also managed to lift 113 kg. However, her third attempt was to lift 115 kg, in which she failed. Mirabai Chanu could not lift the weight of 90 kg in her third attempt of snatch. That is, Mirabai's best effort in snatch was 88 kg, which is a Games record. After Chanu, Mary Hanitra Roilya came second in snatch. Mary managed to lift the weight of 76 kg successfully.
First Gold for India
India got this third medal in weightlifting today. Earlier, Sankej Mahadev had won the silver medal in the 55 kg weight category. At the same time, in the category of 61 kg, Gururaja Pujari has given India a bronze medal. Mirabai Chanu had earlier won a silver medal in the 2014 Commonwealth Games. At the same time, Mirabai won the Gold Medal in the Commonwealth Games 2018 in Gold Coast. The 27-year-old Mirabai won a silver medal for India at the Tokyo Olympics last year.