Madhuri Dixit Instagram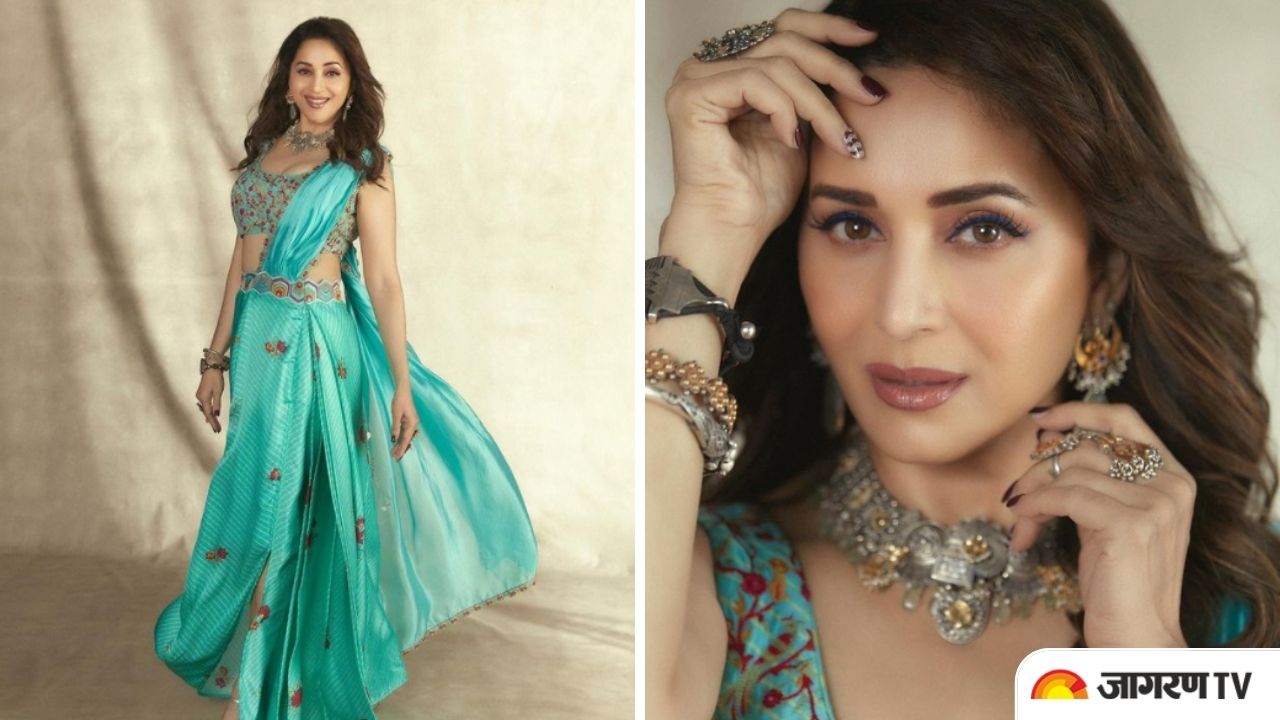 Dance Deewane 3: Madhuri Dixit is always known for her fashion game. From western to desi style, Madhuri never fails to impress. Recently, Madhuri shared the pictures from her recent photoshoot wearing a beautiful turquoise Saree in a classy style. While celebrity fashion always comes with a high price, trust us you can get this look of Madhuri without a hole in your pockets. 
Madhuri Dixit Saree Price
For her upcoming shoot for a dance reality show, Madhuri Dixit opted for a beautiful turquoise Saree from the fashion house of Puneet Balana. Sharing the outfit and its description, the official Punit Balana account reads, "Seen on the elegant and stunning Madhuri Dixit Nene (@madhuridixitnene) is a turquoise pre-draped satin-silk saree with a mirror and thread work blouse and cut work belt."
Talking about the price of this beautiful piece, the cost of this "Turquoise Mirror And Thread Work Blouse With Satin Silk Saree With Organza Silk Pallu Teamed With A Cutwork Belt' stands at 35500 INR. You can also buy the saree from the official site of Punit Balalna i.e punitbalana.in . 
Madhuri Dixit back in Dance Deewane 3
Meanwhile, Madhuri Dixit is back on the sets of Dance Deewane 3. The actress took a break from shooting due to the growing cases of Covid 19 and personal reasons. However, now she is back on the show. In the absence of Madhuri, Many famous stars including Shakti Mohan, Nora Fatehi, and others came as the special guest judge on Dance Deewane 3.