google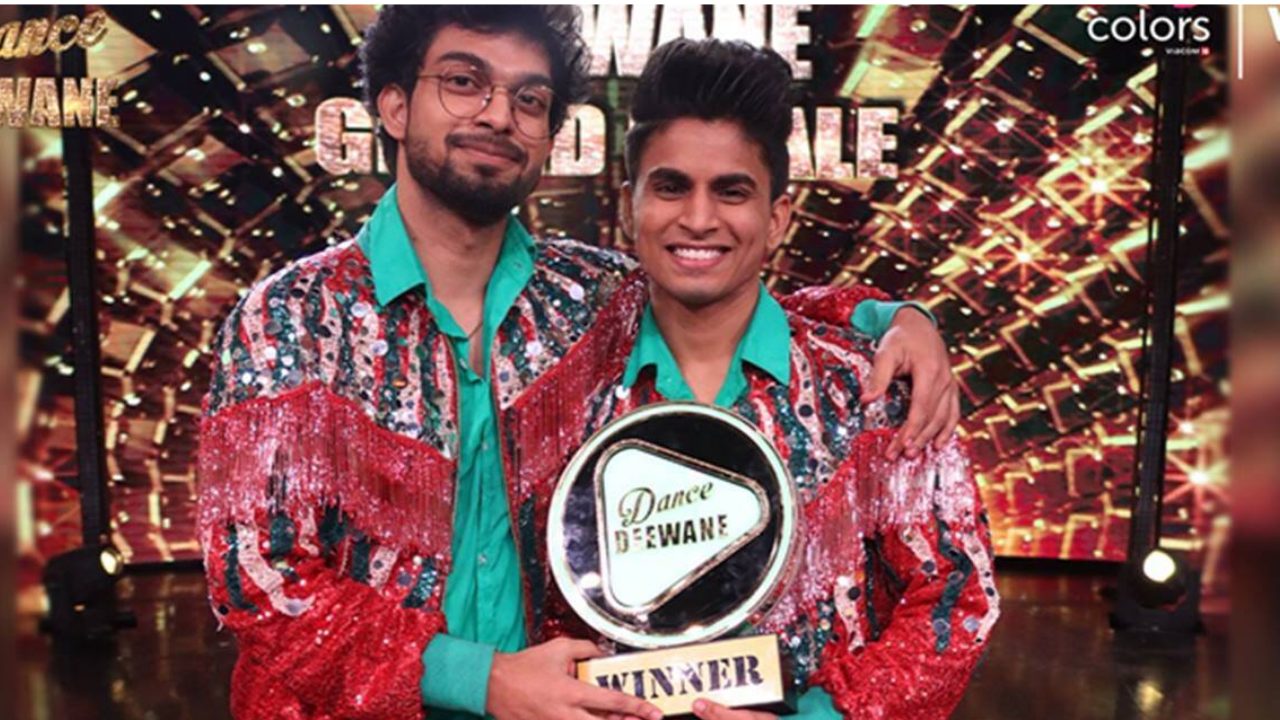 Dance deewane 3 winner: On Sunday the famous dancing reality show Dance deewane 3 judged by Madhuri dixit, Dharmesh Yelande and Tushar Kalia met it's end as the duo Piyush Gurbhele and Rupesh Soni bagged the trophy and title of the show along with 40lakh Rs. Cash.Sohail Khan and Vishal Sonkar, Gunjan Sinha and Sagar Bora, Aman Kumar Raj and Yogesh Sharma, Somansh Dangwal and Akash Thapa, Piyush Gurbhele and Rupesh Soni, and Soochana Chorrge and Vaishnavi Patil were among the top competitors. On the finale night the judges were joined by Bollywood famous star Mithun Chakraborty who came to promote his new show on colors tv
Dance Deewane 3 finale Piyush Gurbhele and Rupesh Soni bagged the trophy
Season 3 of Dance Deewane began on February 27, 2021, with 18 contestants/groups from all generations. The winning duo has ever since raised the bar of the competition by their versatility and extraordinary talent. Even the judges of the show never seemed to be disappointed watching them perform. The polls result and Internet trend also announced Piyush and Rupesh the winner of the show way before the Finale was premiered.
Talking about his big win  Piyush Gurbhele expressed his excitement, happiness, and delight by saying, "I am excited, pleased, and thrilled; I am feeling so many feelings that I can't even express." It still feels like a dream, and I owe a huge debt of gratitude to the judges Madhuri Ma'am, Tushar Sir, Dharmesh Sir, and everyone else who helped Rupesh and me along the way. "This is a significant win for me and my partner Piyush," Rupesh Soni added. It was an incredible experience to perform in front of renowned artists who helped and guided us throughout the process. This event has provided us with numerous opportunities to pursue a great career in this profession."
Hunarbaaz desh ki Shaan to replace dance deewane 3:
Mithun Chakraborty joined the finale night on the show to promote his upcoming talent hunting reality show inspired by India's got talent 'hunarbaaz Desh ki shaan' which will soon air on Colors Tv. However, the date for the same has not been officially declared yet but the auidtioning process has already started.