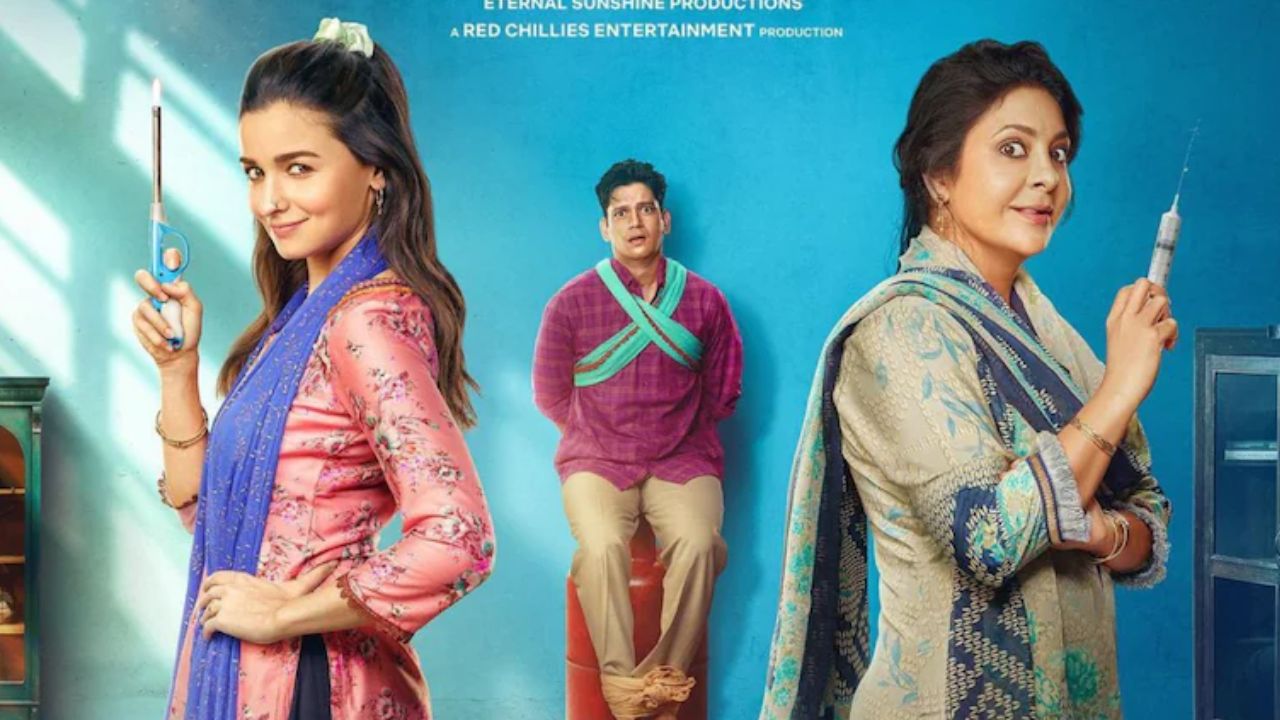 With the release of her upcoming movie, "Darlings," which stars Shefali Shah, Vijay Varma, and Alia herself in the lead parts, Alia Bhatt will finally make her producing debut. The movie deals with domestic abuse and has a grim edge. Due to its 'thoda Hatke' narrative, which manages to impress the audience with its thrilling and audience-pleasing plotline, the movie's trailer, which was published today, is getting a good response from the audience. After Dear Zindagi, this will be Alia and Shahrukh Khan's second collaboration, however this time, SRK will support the film through his Red Chillies entertainment.
Darlings trailer out
Taking to her instagram handle Alia Bhatt who will be making her production debut shared the first trailer of the film and captioned it as "My first film as a producer!!!So excited nervous thrilled emotional to share it with you!!!! DARLINGS TRAILER OUT NOW! Take a look
Darlings trailer review
The storyline of Darlings follows a mystery and dark edge scenario, and what initially appears to be a mother and daughter tormenting the man of the house turns out to be a domestic abuse case as the trailer unfolds. Alia is not as naïve as she appears, and the teaser reveals that she has experienced domestic abuse and is determined to treat her husband, Humza, who is played by Vijay Varma, in the same way. If you enjoy mystery series that build quickly and have lots of twists and turns, Darlings will immediately appeal to you. Vijay Varma, of Mirzapur fame, successfully dazzles the audience with his superb acting abilities as well.
Darlings release date
Earlier this month, Alia Bhatt gave fans a sneak peek at her debut film.  Alongside the video, Alia wrote. arrive on August 5. Alia Bhatt and Shahrukh Khan's Red Chillies Entertainment are co-producing the film, which would be directed by rookie Jasmeet K Reen and star the actress with Vijay Varma, Roshan Mathew, Shefali Shah, and other actors.