google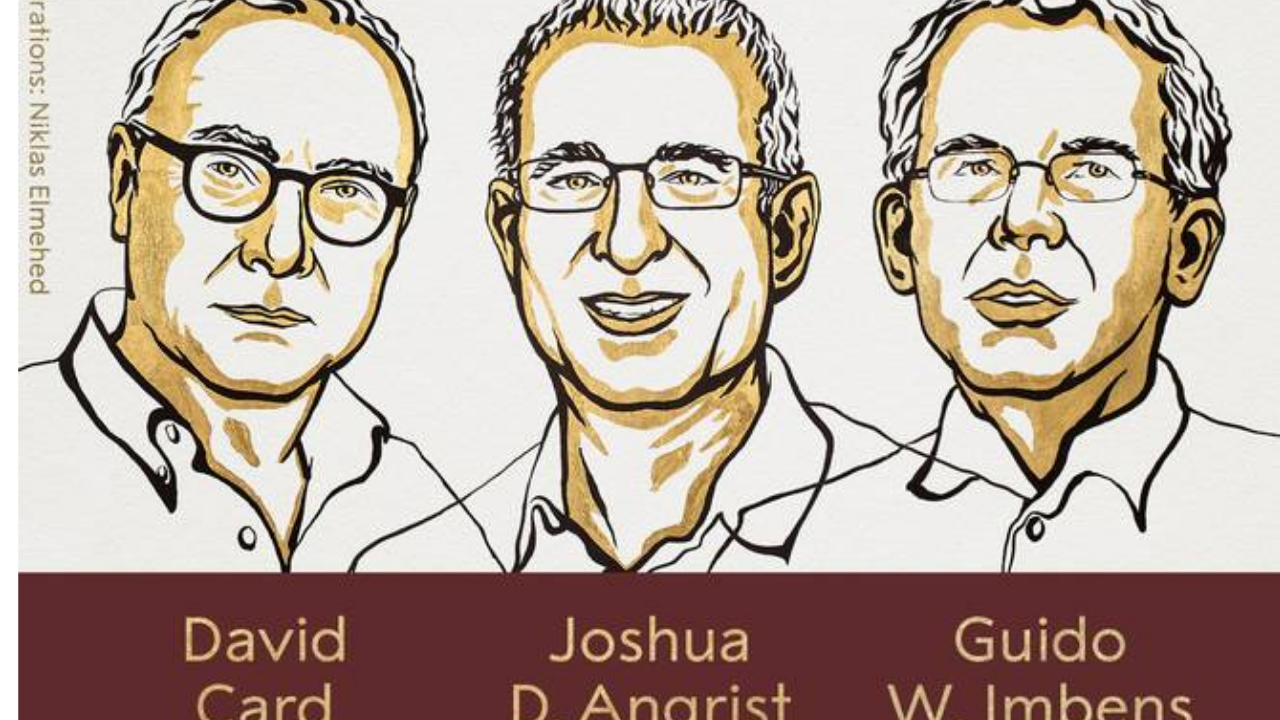 The Nobel Prize in Economics has been awarded to US based economists David Card, Joshua D. Angrist, and Guido W. Imbens. The Royal Swedish Academy of Sciences awarded the prize on Monday for contributions to labour economics and causal relationship research to these 3 Economist.
Names of winner  awarded the Nobel Prize in Economics 2021
David Card- University of California
Joshua D. Angrist- Massachusetts Institute of Technology
Guido W. Imbens- Stanford University.
David Card from University of California got the prestigious for his innovative research on the market implications of minimum wages, immigration, and education. Whereas, Angrist and Imbens received the prize for demonstrating how natural experiments or real-life scenarios can yield exact conclusions regarding cause and effect.
Who is David Card awardee of Nobel prize in economics:
David Card is a well-known economist and  a professor of economics at the University of California, Berkeley he also hhold the Directoria; position of the National Bureau of Economic Research's Labor Studies Program. Immigration, earnings, education, and labour market inequalities based on gender and ethnicity are some of his research topic. David Card is a 65-year-old economist and was born in 1956. Guelph, Canada.
Joshua D. Angrist awardee of Nobel prize in economics
Raised in Pittsburgh, Pennsylvania,  born in Columbus, Ohio. An Israeli American economist who is a Ford Professor of Economics at the Massachusetts Institute of Technology and is known for his use of quasi-experimental research designs which examine the influence of public policies and fluctuations in economic or social circumstances ranks among the world's top economists in labour economics, urban economics, and the economics of education.
Guido W. Imbens awardee of Nobel prize in economics
American economist of Dutch heritage. Guido Imbens is a professor of economics and the Applied Econometrics Professor at Stanford Graduate School of Business. Imbens is an expert in econometrics and, specifically, in causal inference methods. Some of his working papers include Combining Experimental and Observational Data to Estimate Treatment Effects on Long-Term Outcomes and Optimal Experimental Design for Staggered Rollouts