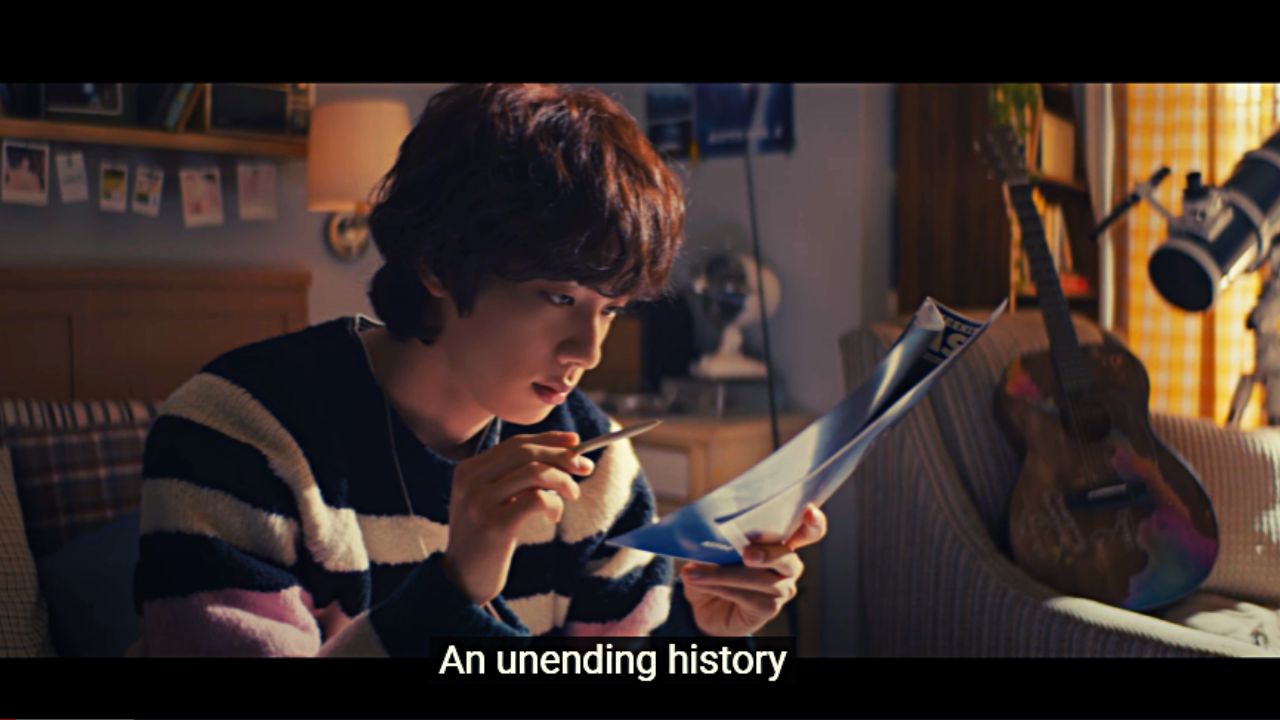 Astronaut out: When BTS announced that they will soon be enlisting in the military just after their Busan concert it left millions of ARMY heart broken, and now bringing back the smile Kim Seokjin of BTS just dropped his solo album following Jungkook and J-hope. The solo song of Jin is actually a sweet gift by Chris Martin of Coldplay. Titled 'Astronaut' the song made it's way to the heart of song lovers today i.e on 28th October, 2022. Coldplay and Jin themselves co-wrote the song, which is dedicated to ARMYs. The track, which contains a special message from Jin to his fans, is currently one of the most discussed topics online.
Decoding BTS Jin Astronaut Song
Yes, it definitely came from the singer who made 'Super Tuna' one of the most entertaining song of BTS but, it also came from the crooner of some of the most emotionally healing songs such as 'Epiphany', 'Moon', 'awake' tonight so, we were not at all surprised if once again the oldest member of the group managed to win millions of heart with a 5 min long track. The song Astronaut has a very deep meaning attached to it, let's decode it how.
Concept of Astronaut
The music video for "The Astronaut," which gives Jin a chance to explore more of his acting side, is a heartwarming story about an alien visiting Planet Earth and finding delight and wonder along the way. The astronaut discovers a reason to remain on Earth after encountering, unwavering love, acceptance, and warmth. Which finally leads him to ditch the UFO and call the planet earth his home. This is how a five minute long music video (MV) seems, however it obviously feels much less than that because Jin's acting captivates us so much that it feels like only few seconds passed.
Jin's message through Astronaut
Coming to the point what Jin actually wanted to convey to ARMY's around the world. The song's lyrics express Jin's profound gratitude for his fans and the ARMY, who, in his own words, encouraged him to pursue his goals and helped him to achieve them. One of the fans noticed that the BTS band member has the word "ARMY" written on his neck in the MV at one clip. Even though it is more cheerful and dynamic, the pop-rock song "The Astronaut" captures the perfect melancholy feeling. Jin and Chris Martin can be heard fusing on a few notes. Maybe it's Jin's way to convey the message that even though he is going to enlist in the military he will return soon to his family (ARMY) because that is where he belongs.
Astronaut Concert
The song will also be performed by Jin and Coldplay on October 28 in Argentina. Earlier Chris Martin from Coldplay worked with BTS for 'My Universe'.