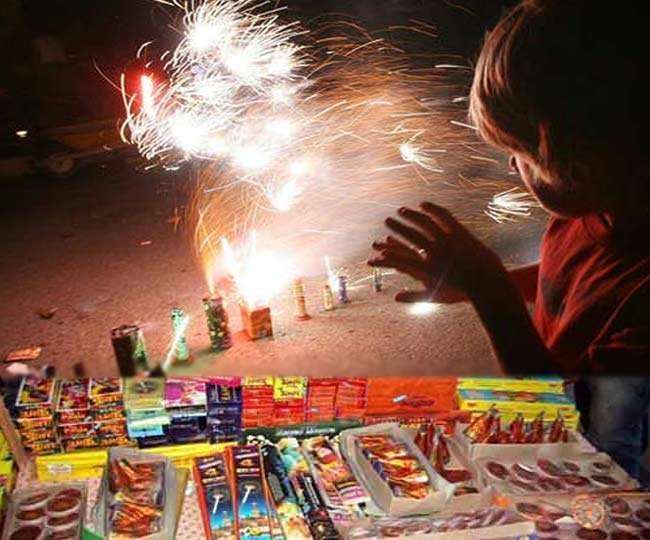 Delhi govt ban crackers on Diwali:
Chief Minister Arvind Kejriwal has completely banned the burning and bursting of crackers of any kind on the occasion of Diwali in Delhi this year in view of rising air pollution. Arvind Kejriwal has shared the information about the ban on firecrackers in Delhi with the people by tweeting on Wednesday i.e.,15th September 2021. He has said that in view of the dangerous condition of Delhi's pollution during Diwali for the last 3 years, like last year, a complete ban is being imposed on the storage, sale, and use of all types of firecrackers. So that people's lives can be saved.
He also said that considering the seriousness of the pollution after the stocking of firecrackers by the traders last year, the complete ban was imposed late, due to which the traders suffered losses. It is an appeal to all the traders that this time in view of the complete ban, do not do any kind of storage of crackers.
The Delhi govt crackers ban
 

decision was taken to curb air pollution:

Significantly, the geographical coverage of high levels of air pollution has increased across the country including Delhi-NCR. The air quality level in Delhi-NCR reaches the hazardous category, especially during winters. Due to stubble burning by farmers of Haryana and Punjab, the air quality level in Delhi-NCR remains in the hazardous category for several months. Similar to last time, this time also the lockdown was ineffective in the month of April-May, during this also AQI caused difficulty to people.

It must be noted that due to increasing pollution, on the day of Diwali last year also, the adjoining states and union territories including Delhi-NCR had banned the sale and use of firecrackers. However, these restrictions were flouted fiercely on the evening of Diwali. The effect of this was that the existing bad air quality in Delhi got worse and reached a serious condition. The AQI kept increasing from place to place. The air quality level reached around 500 on the occasion of Diwali due to the burning of firecrackers