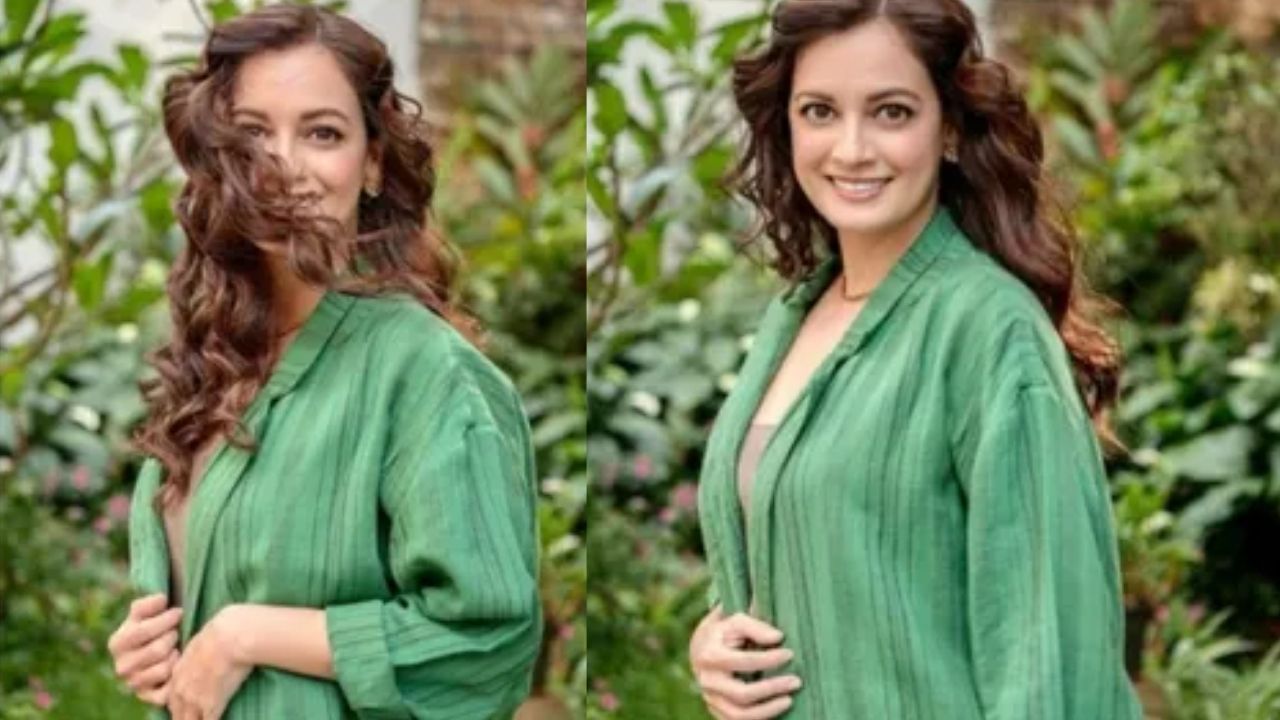 Bollywood Updates: The actress Dia Mirza is not only known for her amazing acting skills and gorgeous beauty, she also identifies herself as an environmentalist. The actress recently took up a small step into the direction of environmental health of the planet and posted a series of pictures.
Dia Mirza on Earth Hour
Dia Mirza took to her Instagram account and posted a photo series of her. She is dressed in a green jacket with green pants, she also coupled it with a pair of green stilettos heels. With a backdrop of green plants behind, Dia posted this series with an intention to raise awareness for the earth hour. She gave a caption to her carousel post as she writes, " There is no such thing as too much green. She further went ahead to urge her fans to ditch the electricity consumption for an hour. She writes, "Remember to turn off your lights from 8:30pm to 9:30pm tonight!
Every year, at 8:30 pm on the last Saturday of March, supporters in over 190 countries and territories unite, taking action on and raising awareness of the issues facing our one home." Check her post here:
Dia Mirza Latest Films
Dia Mirza was last seen in the Netflix series Call My Agent, she was seen in the series as herself only. Lastly, she was also seen in the Telugu film called Wild Dog.