Diljit Dosanjh represents India at Coachella 2023, becomes the first Punjabi Singer to perform at the event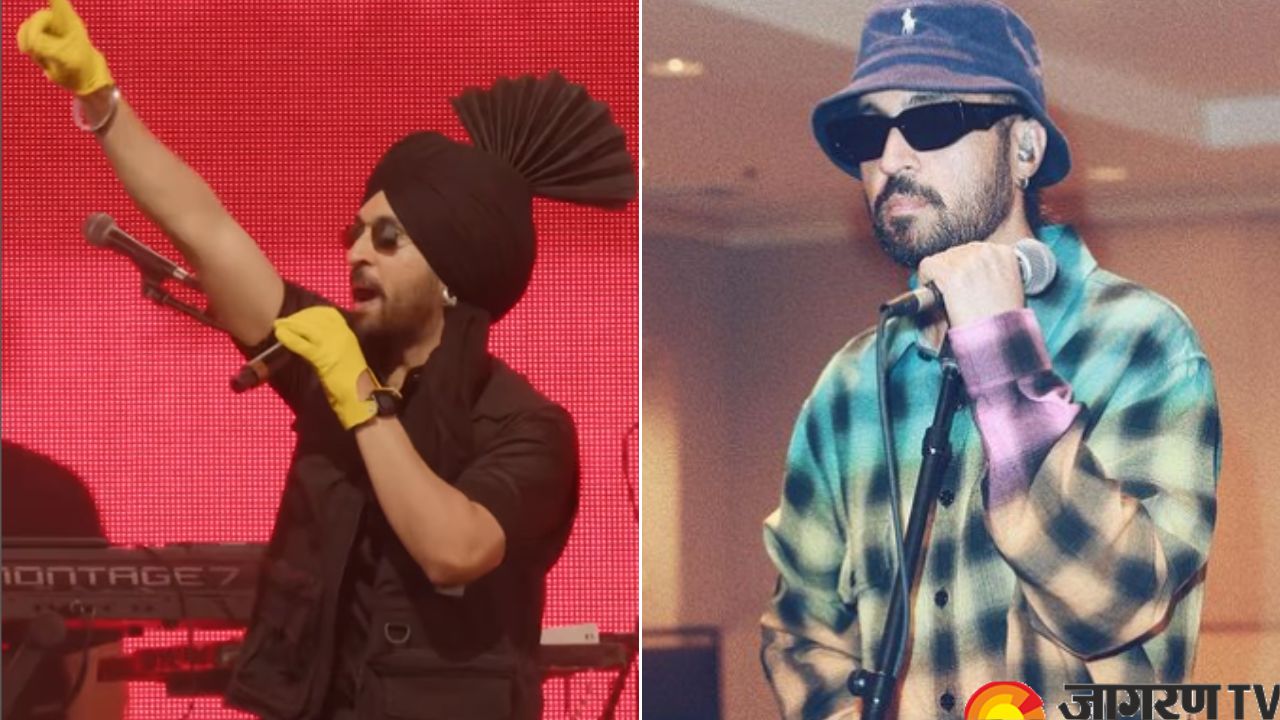 Punjabi musician Diljit Dosanjh takes the stage to make his Coachella Valley Music & Art Festival debut in 2023 as the first-ever Indian performer.
On Saturday, Diljit Dosanjh gave a performance at the Coachella music festival, captivating the crowd with his enthusiasm and vocal prowess. The singer is the first Punjabi talent to take the stage at a well-known festival. Pictures and videos from the festival show him getting everyone, including Diplo, to dance to his music.
Diljit Dosanjh at Coachella 2023
The actor-singer dressed traditionally as a Punjabi for the live performance in a black Kurta and Tamba for the special show. Coachella's official Twitter account shared a preview of Diljit's performance with their followers earlier today. In addition to it, Diljit posted a number of pictures from his Coachella backstage activities. He can be seen in the photos sporting a stylish black hat and a blue co-ord outfit.
BlackPink and other artists at Coachella 2023
The Coachella music festival, which takes place over two weeks in California, is among the most successful music festivals in the world. This year's event has an intriguing lineup of performers including South Asian talent and Pakistani singer Ali Sethi. Along with him, there are other foreign musicians including BLACKPINK, Kid Laroi, Charli XCX, Labrinth, Jai Wolf, Joy Crookes, Jai Paul, Frank Ocean, and Underworld.
Fans reaction 
DJ Diplo and his friends can be seen dancing at the concert in a video posted to Diljit's Instagram Stories. Fans called it a historic moment. One fan remarked, "Historic night in California and proud, inspiring, moment for Panjab and the entire diaspora worldwide." "Punjabi artist exhibiting Punjabi culture & bringing pride to our pagh (turban) - nothing better," another fan wrote. "This means so much to so many. Truly brings tears to the eyes. A God-gifted moment," said another.
Diplo out here vibing to Diljit Dosanjh at Coachella
Love the vibe in this vid ! pic.twitter.com/DAs4qsjo0V

— Prince (@princesoman9) April 16, 2023
white people got to see diljit dosanjh perform live at coachella before i did… bohot na-insaafi hai yeh pic.twitter.com/g9YsRtEPhk

— ridz (@triptiidimrii) April 16, 2023
low-key wanted jungkook to attend diljit dosanjh's performance at cochella cause I know my boy would've vibed so hard😭 pic.twitter.com/iQB98QeH8k

— miesh⁷ (@anot7bias) April 16, 2023
I was grinning ear to ear during every single second of @diljitdosanjh at Coachella. My god, what a moment. pic.twitter.com/BgQdvSBPJt

— Rumneek (@rumneeek) April 16, 2023
#diljitdosanjh performed at Coachella
"punjaaaaabiiii aaagye coachella oyeee"

Super Proud♥️🔥🔥🔥🔥💪🏻 pic.twitter.com/C6Eb02uPKb

— NotJustARandomGirl (@Mannat_Says) April 16, 2023
This isn't just a live performance at #COACHELLA2023 It's the proud celebration of India's rich culture in front of the whole world! Thank you! @diljitdosanjh 🇮🇳#diljitdosanjh #COACHELLA2023 #coachella #india #punjab #indianculture @OfficialSonaliS pic.twitter.com/d7WJ531i18

— Culture Haze (@theculturehaze) April 16, 2023