Disha Patani gets clicked with India's first K-pop idol Sriya Lenka, fans cannot be more proud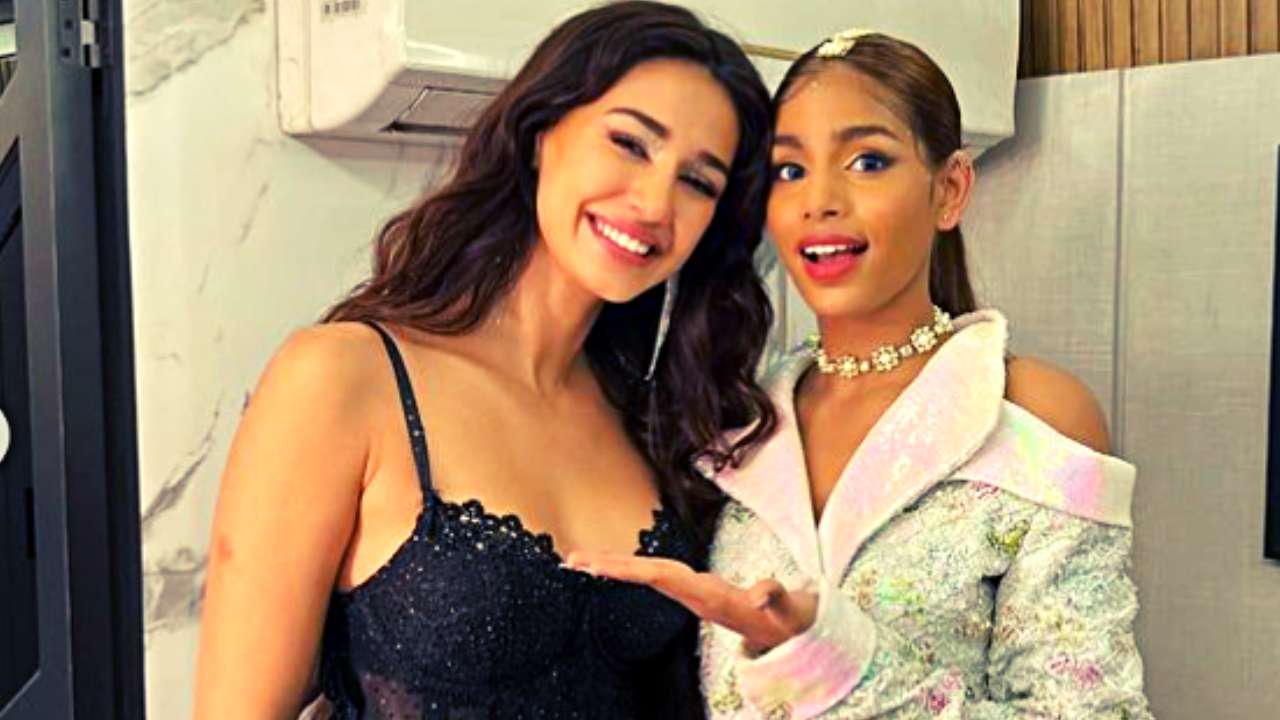 Bollywood diva Disha Patani was recently spotted striking a pose with India's first K-pop idol Sriya Lenka. The duo took the internet by storm as soon as the picture started getting attention. The comment area appeared to be a hub where fans of Kpop and Bollywood could go wild over the two gorgeous Indian women. Disha looked great as always in a gorgeous black lace outfit, but Sriya looked stunning in pink.
Disha Patani meets Sriya Lenka
Sriya took to her Instagram handle posting the pic and captioning it as "Look who is here ❤️One of my favorite actress @dishapatani You are a such beautiful soul .so nice to meet you di 💜". Replying to the same, Disha wrote "You're beautiful' with a lot of heart emojis. For those living under the rocks, Sriya is officially the first ever K-pop idol from India who is the part of K-pop group Blackswan. Whereas those who know Disha are already aware of the actress' love for K-pop. Disha has been spotted multiple times sharing her love and enthusiasm for K-pop songs and even the idols she adores.
Who is Sriya Lenka?
She was born in Odisha, India, and originally goes by the name Shreya Lenka. After making it to the final round, she became the first Indian to join the K-pop group Blackswan. She and a Brazilian girl Gabriela Dalcin were inducted into the group after months of training when they were chosen to replace one of the members of the group, "Hyemi." Formerly known as Rania or BP, Blackswan was already well-known for having inducted the first American-African international performer as well as members from Brazil, Belgium, and Japan. Blackswan is a female K-pop group renowned for their powerful verses, dance style and bold lyrics.