Doctor G trailer reaction: Netizens go ROFL, praises Ayushmann Khurrna's unique gem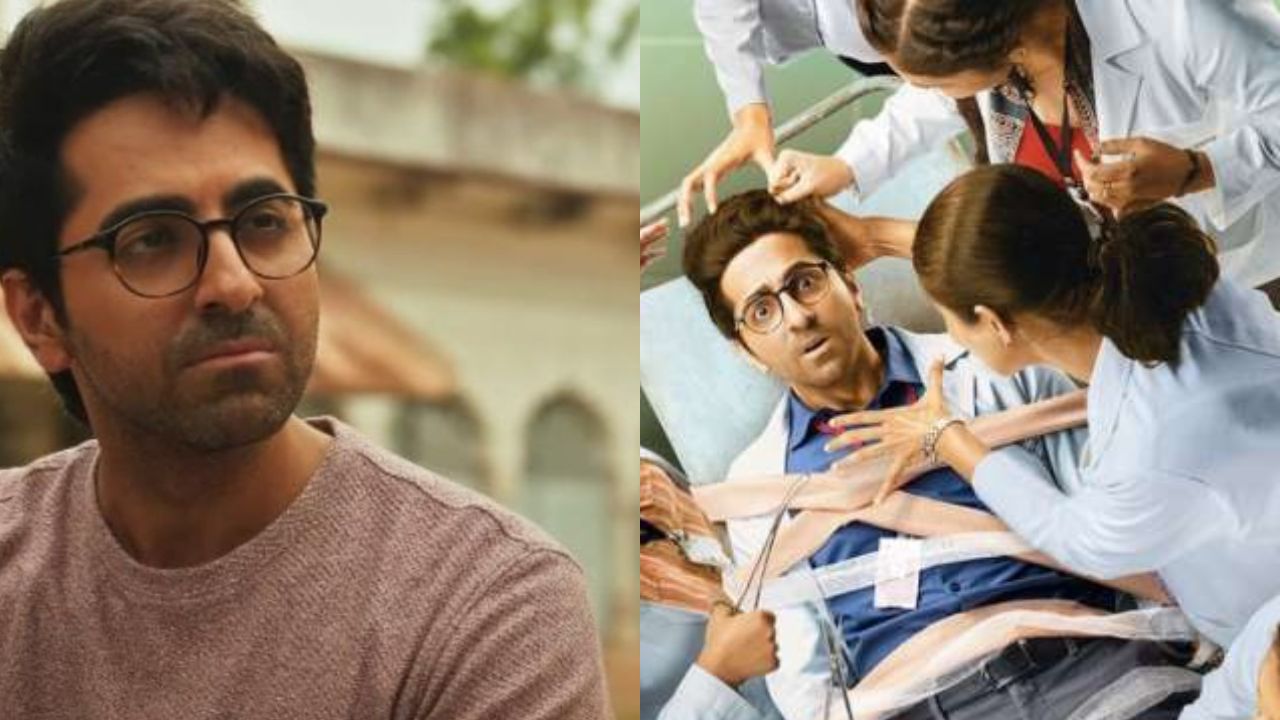 Doctor G trailer reaction: Bollywood's Superman Ayush-Mann aka our own Aysuhmann Khurrana known for going out of the box every time to entertain his audience and deliver something special has yet again left the fans stunned over the trailer of his new film Doctor G. Not a spy, not patient and not even police this time Ayushmann is in the shoes of the Doctor that too a Gynecologist.  In Doctor G, Khurrana will play a medical student who tries to shed his "man touch" after discovering he is the only male student in the department of gynecology at his medical school. The trailer for the upcoming film was just released, and it surely sparked some online conversation.
Doctor G trailer
The character of Uday, played by Ayushmann, faces numerous difficulties when interacting with his female patients in the trailer, and his college life is also somewhat quiet. He keeps trying to switch to being an orthopedist, but fate has other plans for him. Ayushmann is aware that women find male doctors to be uncomfortable. Shefali Shah's portrayal of Dr. Nadini serves to separate the viewer and him from this notion. She desires that he quit acting so manly and begin taking his responsibility as a doctor seriously.
Doctor G twitter reaction
Fans are now eagerly waiting for this masterpiece to drop on the big screen. Here are some best reactions.
@ayushmannk is all set to bounce back with #DoctorG 🔥
The trailer is indeed super promising and #AyushmannKhurrana is all set to deliver another class act . #DoctorGTrailer pic.twitter.com/RSlNOLNSPN

— Cinebrity - Bollywood Updates (@cinebrity) September 20, 2022
Pakka fun ride BlockBuster 😂💥#DoctorG will attend to you in theatres from 14th October 2022 🩺🗓#DoctorGTrailer out now - https://t.co/KwvPoVdYqe@ayushmannk @Rakulpreet @ShefaliShah_ @anubhuti_k @JungleePictures @vineetjaintimes

— 𝚈𝚊𝚜𝚑𝚞𝚁𝚊𝚔𝚞𝚕🔱 (@RakulYashu) September 20, 2022
#DoctorGTrailer #AyushmannKhurrana
You and your movies are always a Unique gem.
Love you man.

"Ek saal se ek sau sola baar nishaana saadey hai"
Epic dailogue. pic.twitter.com/cj6AaJbYWK

— ❥BΣΛƧƬ (@imrealbeast) September 20, 2022
"You need to lose the MALE touch" 😝

Such a hilarious trailer 🤣😝 #DoctorG @ayushmannk @ShefaliShah_ @Rakulpreet ❤️https://t.co/P0kC11AdiH

— Samina Shaikh (@saminaUFshaikh) September 20, 2022
People really need to understand this!!! #DoctorG pic.twitter.com/NztPYtbEvZ

— Janvi🤍 (@janudolla) September 20, 2022
#AyushmannKhurrana
Once again we are coming with a new, tremendous Content film.
#DoctorG

#DoctorGTrailer Out Now
It's Brilliant Trailer@ayushmannkhttps://t.co/HkIGHncGpV

— H R Rabari (@HiraRabari77) September 20, 2022