Doctor G twitter reaction: Ayushmann Khurrana's starrer gets a funny but preachy tag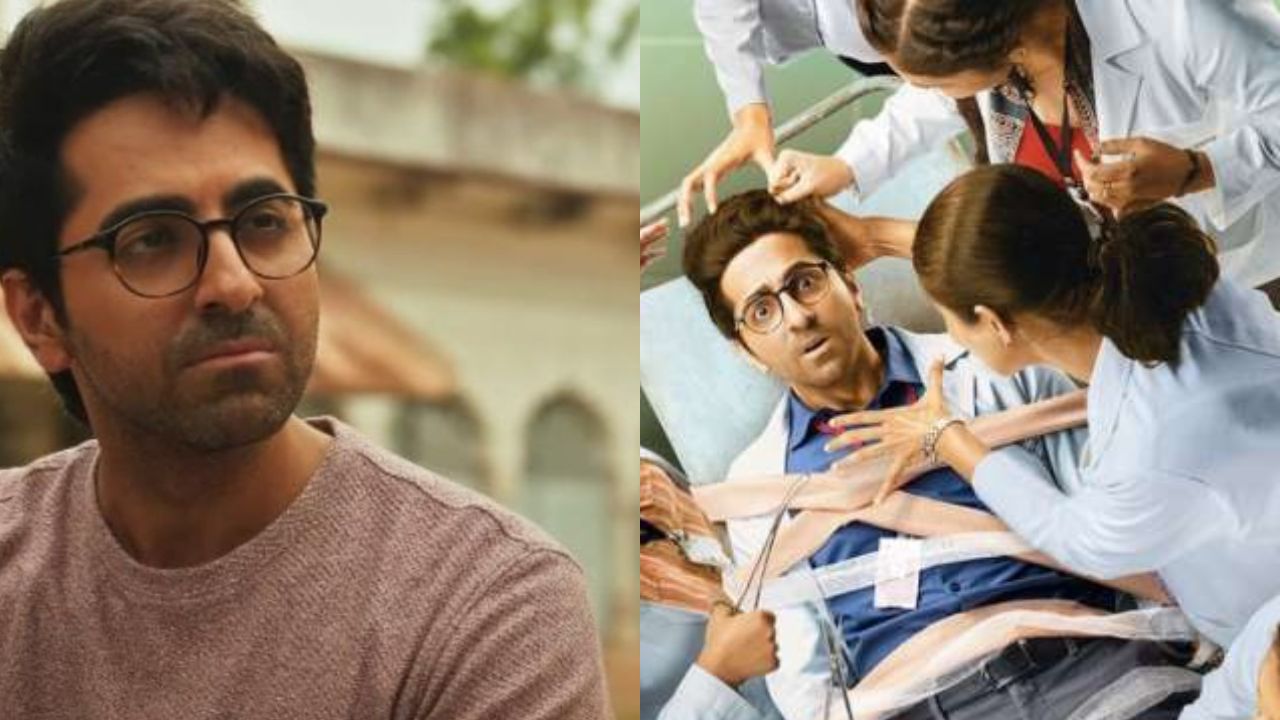 Doctor G movie reaction and review:
Here comes yet another masterpiece by Ayushmann Khurrana trying hard to break stereotypes revolving around male gynecologists. Khurrana's character in Doctor G strives to shed his "man touch" as the only male student in the gynecology section at his medical school. Doctor G is another movie starring Ayushmann Khurrana that centers on a small-town man and is found dealing with a situation which many people would rather not talk about. The film is drawing mixed reactions from the social media and here is why.
Doctor G review
Uday aka Ayushmann Khurrana who wanted to become an orthopedist like his distant cousin Ashok ends up landing into a gynecology class. The scenes in which he is getting accepted into the gynecology department and is being teased by girls are amusing. The movie is filled with lectures on masculinity to the point where it starts feeling a bit preachy but thanks to the humor sequence which covers it up.


Audience expected a bit more from Fatima aka Rakul Preet Singh who plays the love interest of Uday. The protagonist of the movie is sexist, yes, and despite your disapproval of the patriarchal system, you would relate to him. That's the plus point this movie has. There are moments when Uday's crazy mother who is preoccupied with her Tinder profile and frequently goes on dates or the moment when he hesitates to check the vaginal dilation and of course his childhood friend 'Chaddhi' and his useful advice etc. combinedly makes this movie a proper Ayushmann Khurrana's dose of handling the stereotypes.

Doctor G reaction
#DoctorG has sold approx. 18,000 tickets in three national chains - PVR, Inox, Cinepolis - for the opening day. The first day biz will majorly depend on the walk in audience

— Himesh (@HimeshMankad) October 13, 2022
#DoctorG Review : Fantastic Film.
Hilarious, Complicated Subject Beautifully With a Touch Of Comedy And Emotions. @ayushmannk Excellent Performance. @Rakulpreet Looking Beautiful & Brilliant Performance. Very Good Direction Anubhuti Kashyap..#DoctorGReview.

Rating : ⭐⭐⭐1/2 pic.twitter.com/2tPgWljplr

— Vishwajit Patil (@_VishwajitPatil) October 14, 2022
#AnubhutiKashyap's #DoctorG is a quirky concoction with lots of vaginal humour.Audacious fearless cocky and cute. 3.5 stars

— Subhashk Jha (@SubhashK_Jha) October 14, 2022
#DoctorG is the film where #AyushmannKhurrana belongs to.... This film will work on WOM & I'm hearing tremendous positive things. audience are enjoying 👍 Congratulations to the entire team #RakulPreetSingh #shefalishah

— Buzz predictor (@buzzpredictor) October 14, 2022
#DoctorGReview#DoctorG clicks cos of it's social message, occasional laughs and a BRILLIANT performance by @ayushmannk.
What lacks is better execution, good songs and serious writing. It's too casual & preachy.#ShefaliShah did great, #RakulPreetSingh looked fine.

⭐️⭐️⭐️

— Review Junkie (@jagatjoon12) October 14, 2022