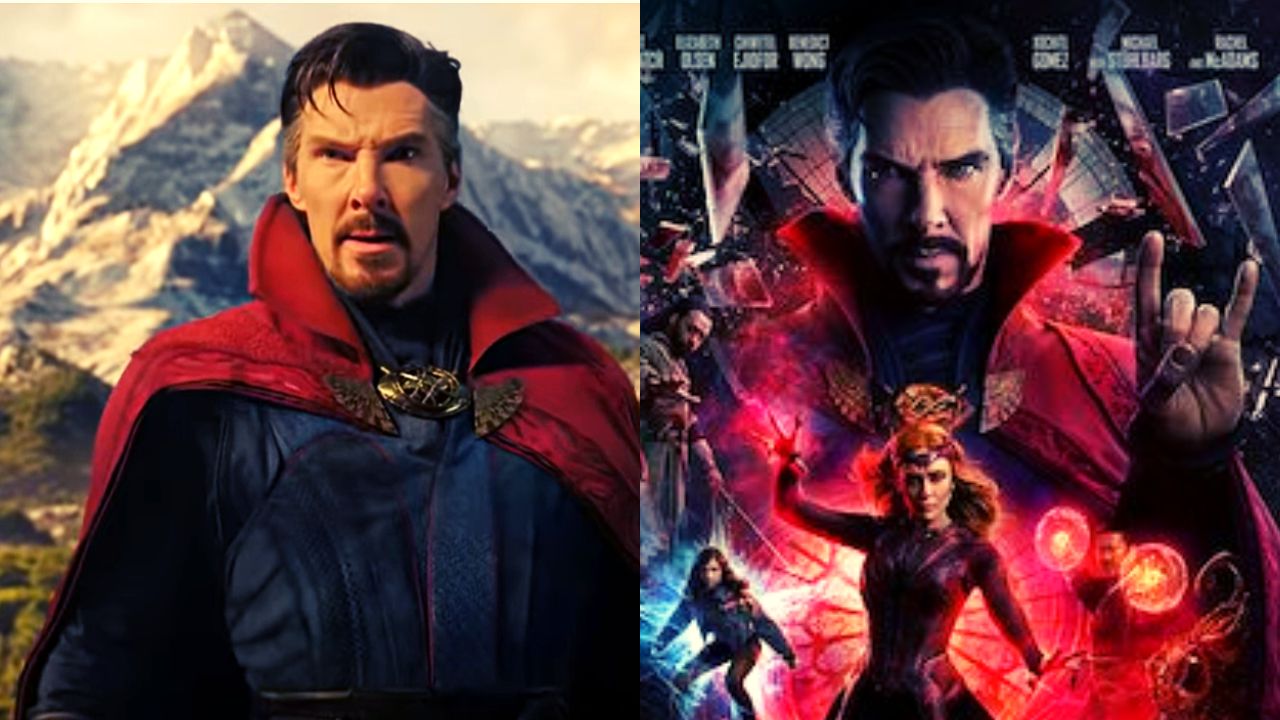 Doctor Strange in the Multiverse of Madness is expected to hit Indian theatres this May. Even before the film's debut, ticket sales have reportedly brought in Rs 10 crore in the domestic market as of April 28th.  For the first time in India, advance booking for a film began a month before it was scheduled to be released and got massive response.On February 14th of this year, the trailer for the film was revealed. Doctor Strange 2, starring Benedict Cumberbatch and directed by the renowned Sam Raimi, is undoubtedly the most anticipated MCU film of the year.
Doctor strange 2 review and first reactions
Doctor strange release date in India
On May 6, 'Doctor Strange in the Multiverse of Madness,' the much awaited sequel to Marvel Studios' 2016 film 'Doctor Strange,' will be released in English, Hindi, Tamil, Telugu, Kannada, and Malayalam in theatres across the country.
Doctor Strange 2 plot
With Phase 4, the Marvel Cinematic Universe is expanding it's lengths and it all comes together in Doctor Strange 2, billed Doctor Strange in the Multiverse of Madness. As per collider "The sequel film will combine plot elements from Loki, WandaVision, What If...?, and Spider-Man: No Way Home to create the story.
Doctor Strange 2 OTT release
Although the film is getting it's theatrical release, few reports are speculating about it's online streaming on OTT platform Disney plus looking at it's history with Marvel movies. In 2021-2022 a 3 Marvel Movie got an OTT release with the platform either on the day of it's theatrical release or a couple of months after. Normally makers keep a 2 months gap before releasing the film on OTT platforms, that might mean that we can see Doctor Strange 2 debut on OTT in July. Disney has not released any official statements yet.
Marvel cinemas in India
Indians have a history of loving marvel and superheroes movies and thereby the vast Indian market has always been a ray of sunshine for the makers. According to the CEO of Cinepolis, a Marvel film with such a high pre-sale record was last seen in the country with 2019's 'Avengers: Endgame.' Prior to this  Spider-Man: No Way Home made more than Rs 218 crore, Avengers Endgame grossed over Rs 370 crore, whereas Avengers Infinity War grossed over Rs 220 crore in India-Reports
Trailer of Doctor Strange 2