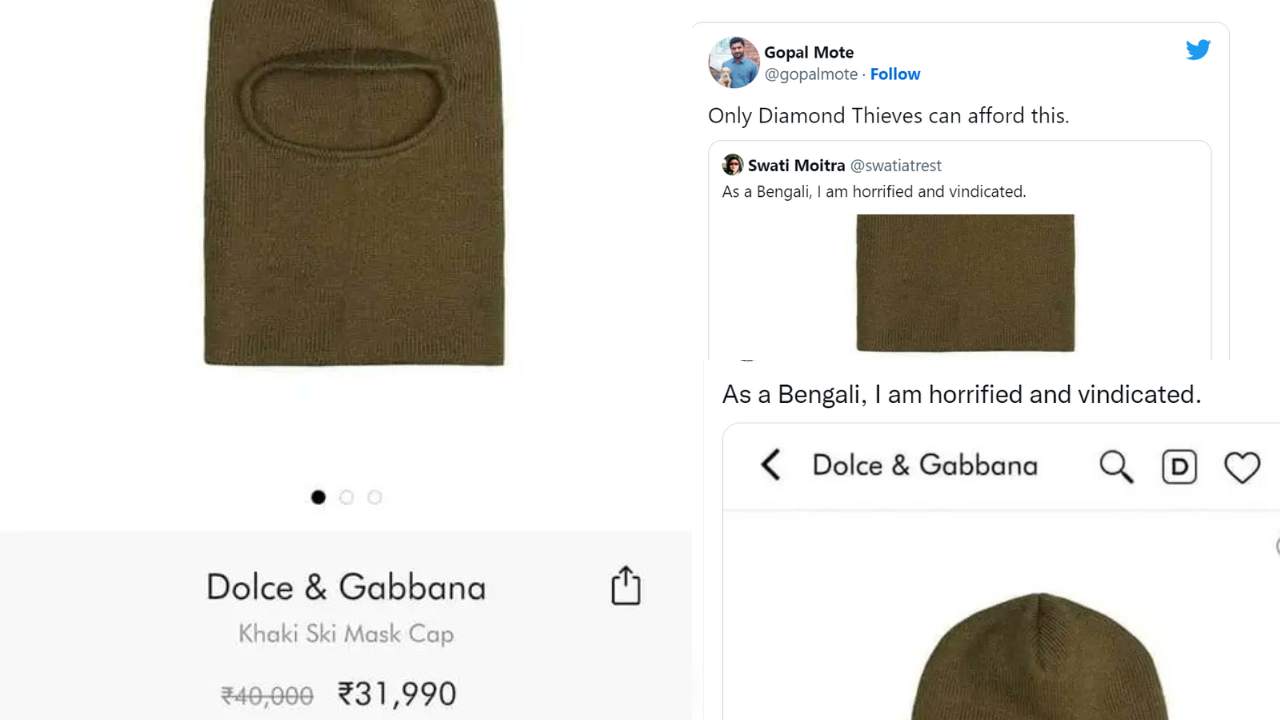 Dolce & Gabbana a French luxury house has caught netizens attention with its latest product release and trust us netizens have all right to get crazy over the price. Would you buy a luxury brand wear if we say it looks no less than a monkey cap, you used to hesitate wearing during your school days. Well, we remember a few of our friends even hiding or throwing it without letting their parents know about it, it was definitely a fashion disaster for us, but now it is back but with a sophisticated touch. Or shall we say Monkey Cap returned from London. The price at which the luxury house is selling is sounding just so absurd to the netizens who are dropping hilarious comments.
Dolce & Gabbana selling Monkey Cap for 32,000
Recently a picture from the brand's shopping platform went viral where a winter wear named 'Khaki Ski Mask Cap' having an uncanny resemblance with monkey cap has been tagged with a price tag of Rs.31,990 well this is the discounted rate. The original price costs around  Rs.40,000. But what was even more shocking was that a twitter user posted about the product being already sold out. Check out hilarious reactions.
Twitter reaction