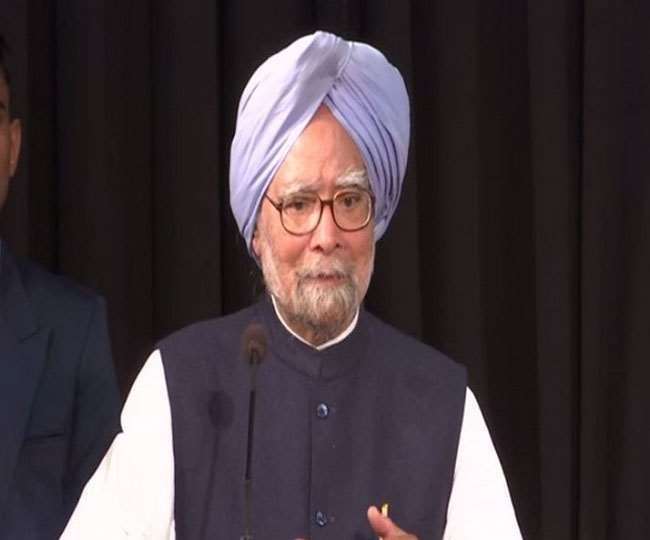 Former PM Dr. Manmohan Singh Diagnosed with Dengue
The doctors at AIIMS informed on Saturday that Former Prime Minister Manmohan Singh has contracted Dengue. He was admitted to All India Institute of Medical Sciences, Delhi on Wednesday after complaining of fever and weakness. Though he is suffering from Dengue, the doctors said that he is recovering well.
''He has been diagnosed with dengue but his platelet count is now increasing and his condition is improving,'' an AIIMS official told ANI on Saturday.
Dr. Singh has been admitted in a private ward of Cardio-Neuro centre of AIIMS. He is being monitored and treated by a team of 10 doctors led by Dr. Nitish Naik.
Health Minister visit to AIIMS

Earlier, on Thursday, Union Home Minister, Mansukh Mandaviya visited the hospital to take a note of former PM's health. However, his visit led to a controversy as it was said that he took a photographer along with him inside the ward which wasn't liked by Dr. Singh's family.
The renowned economist's daughter Daman Singh said that the photographer was brought inside the ward without the permission of the family and this wasn't liked by her mother, who requested several times to remove him from the room but her request was ignored. 
Rahul Gandhi Visit to AIIMS

Congress MP Rahul Gandhi also visited Dr. Manmohan Singh at AIIMS, Delhi and met his wife Gursharan Kaur. He also interacted with doctors about the health of former Prime Minister.
Prime Minister Narendra Modi also tweeted and prayed for Dr. Singh's good health.