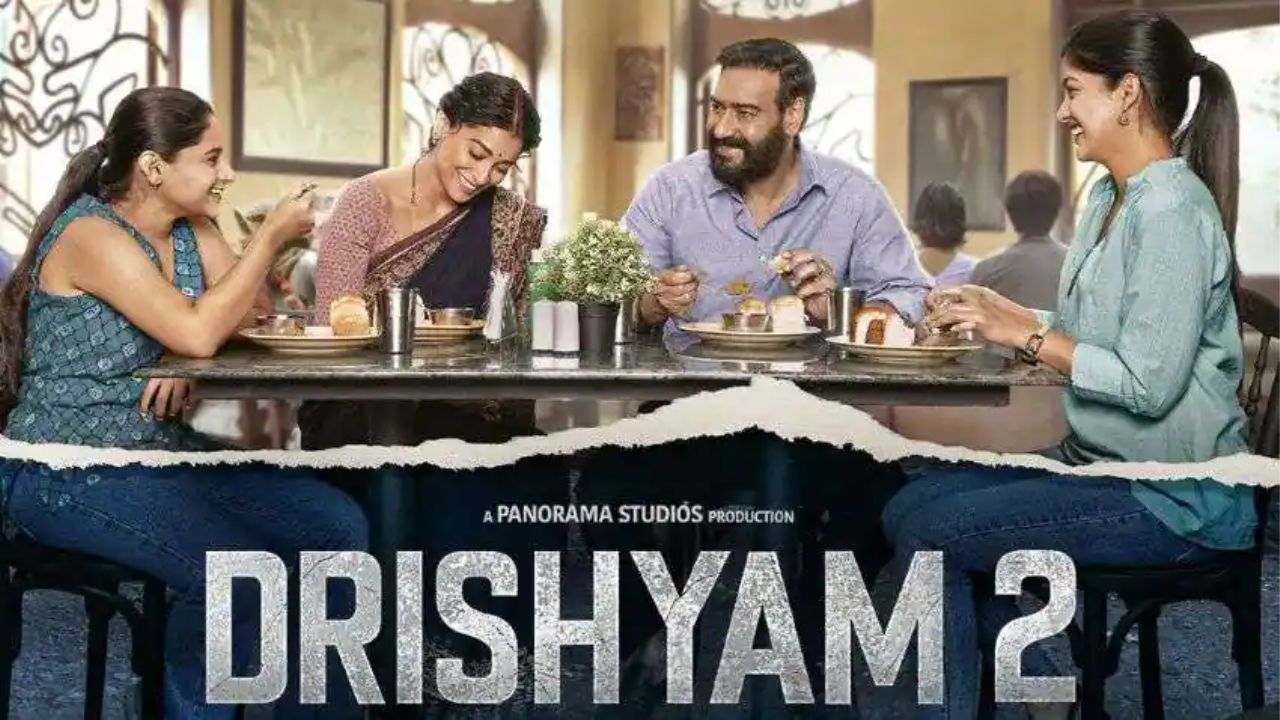 Drishyam 2 OTT platform: Ajay Devgn and Tabu starrer Drishyam 2 just within 2 days of it's release has become one of the most discussed topics online. Following back to back setbacks of Bollywood films struggling to even complete it's theatrical run time, Drishyam 2 definitely came as a ray of sunshine. The opening of the film saw a swarm of moviegoers going gaga over the twist, turns and thrills in the film and now the OTT lovers are waiting for the film to be released soon on the streaming platforms. Trends indicate that Ajay Devgn and his Salgaonkar family may join the 100 cr club of 2022 courtesy to Drishyam 2, which sets the tone for an alluringly dynamic and climactic noir thriller right away.
Drishyam 2 OTT release
Just within the first weekend of It's release the film which is a sequel to 2015 released Drishyam has managed to gross over Rs. 64 Crore and is heading towards a perfect 100. Talking about it's Ott release Drishyam 2 is soon going to make it's debut on Amazon Prime Video.
Drishyam 2 on Amazon Prime Video
Let us inform you that Ajay Devgn's thriller is all set to make it's OTT debut on Amazon Prime video which has successfully purchased all the digital rights. Drishyam 2 is garnering all the positive reviews from fans and critics and thereby there is likely a chance that the film will be delayed since the trends are showing the potential of completing successful theatrical run time.
When will Drishyam 2 release on OTT platforms
Drishyam 2 is slated to be released on Amazon Prime Video somewhere between December last or January first week. This is because any movie which is releasing on big screen has to wait at least for 6 weeks to make it's OTT debut.
About Drishyam 2
The premise of the film again centres on Vijay Salgaonkar and his family, who are still haunted by the horror and incident that took place seven years ago. The 2022 Drishyam 2 starts up where the 2015 Drishyam left off. In the follow-up to what at first seemed to be the perfect conclusion for Vijay's family, there is a twist: a virtually flawless crime is suddenly witnessed by the crime while authorities are still looking for and investigating it.