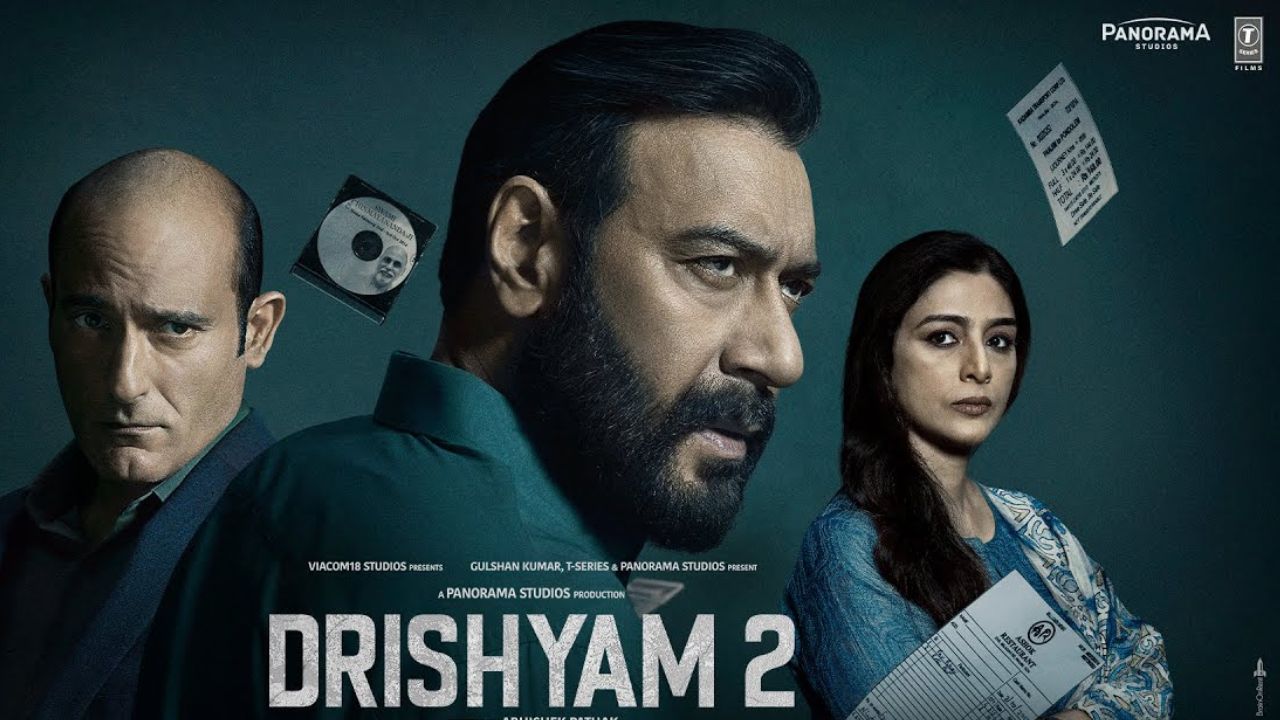 Drishyam 2 movie review and twitter reaction: No if and buts, Ajay Devgn's Drishyam 2  has declared its long theatrical presence in its first day itself. Yes, we are here talking about the sequel of blockbuster Drishyam which made a dramatic entry to the big screens where audiences are still busy figuring out the twist and turns in the film. Drishyam 2 establishes the mood for an alluringly flexible and climactic noir thriller right from the start and trends show that Ajay Devgn might with his Salgaonkar family might enter the 100 cr club of 2022.
Drishyam 2 review
Ajay Devgn, who reprises his role as Vijay Salgaonkar from Pandolem, reminds the audience of what is to come by stating that what matters is how we choose to look at the situation. The low-key settings, plain and uncomplicated characters with a very complicated game planning, officers, and a family caught up in uncontrollable events in Drishyam 2 will definitely lure you to the theaters just by getting a glimpse of how audiences are reacting.
Drishyam 2 plot
Vijay Salgaonkar and his family, who are still troubled by the terror and incident that occurred seven years ago, are once again the focus of the movie's plot. Where the 2015 movie left off, the 2022 Drishyam 2 picks up. What at first appeared to be the ideal conclusion for Vijay's family has a twist in the sequel, where an almost perfect crime unexpectedly witnesses the crime while authorities are still trying to find and investigate it.
Now, as much as we praise the acting of Ajay Devgn, Shriya Saran along with others we cannot neglect the everlasting impact of Tabu who was just fabulous taking the role of the mother and a cop. The Salgaonkars' lives are turned upside down by a sequence of unanticipated incidents as a truth threatens to upend everything.
Talking about the song of the movies 
Sahi Galat, the title track song by Amitabh Bhattacharya, is an uplifting song. Saath Hum Rahein is a slow-moving track which captures the mood and bonding of the family. Overall the film is a good mixture of thrill, twist, turns and of course suspense. Drishyam 2 will serve as a good treat for you weekend movie crave along with your family or friends. 
Drishyam 2 twitter reactions