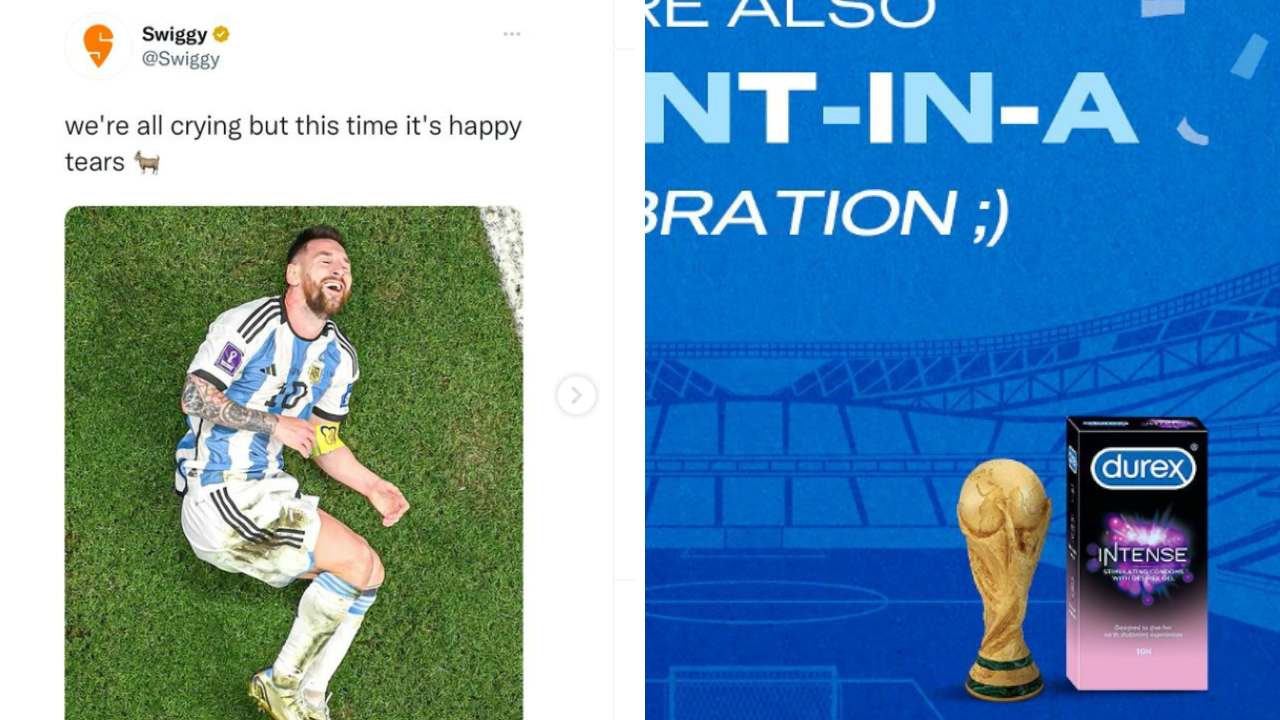 FIFA 2022:
The FIFA World Cup 2022 came to an end after nearly a month of non-stop excitement as Lionel Messi and Argentina defeated France to claim the championship trophy in one of the most exciting finals in tournament history. What a game it was and definitely what a night that neither Messi nor Mbappe fans will ever forget. And while all the fans were busy celebrating the historic win of Argentina over fans here are some of our OG brands who never forget to wish the champions with their wittiest remark. Doubt that? Well, here is the proof check out.
Durex celebrates Argentina FIFA 2022 win
Well, the much awaited witties remark of Durex like always is here, post Argentina's win in FIFA 2022 world cup, Durex within minutes posted a hilarious remark celebrating the victory and wrote "We're also Urgent-In-A Celebration ;). Yes, we can understand the urgency of durex to maintain it's legacy in posting such remarks before Netflix, Swiggy or Zomato does it. 
Netflix celebrates Argentina FIFA 2022 win
Moments after Durex posted on it's wall OTT giant netflix which is currently basking on the success of it's chart topping comedy thriller Wednesday posted the historic Argentina win in the most Wednesday Addams style. Taking a dig at Ronaldo fans, the ott platform used the dialogue of the very first scene of the series, where Wednesday snaps at her parents for being too cringe while showering affection towards each other. Check out 
Swiggy also joins the trend 
Well, it seems like the food delivery app just needs an excuse to make its followers dig their fingers into biryani and that's why to celebrate Argentina's win Swiggy cried happy tears and induced Biryani for all for the night.