google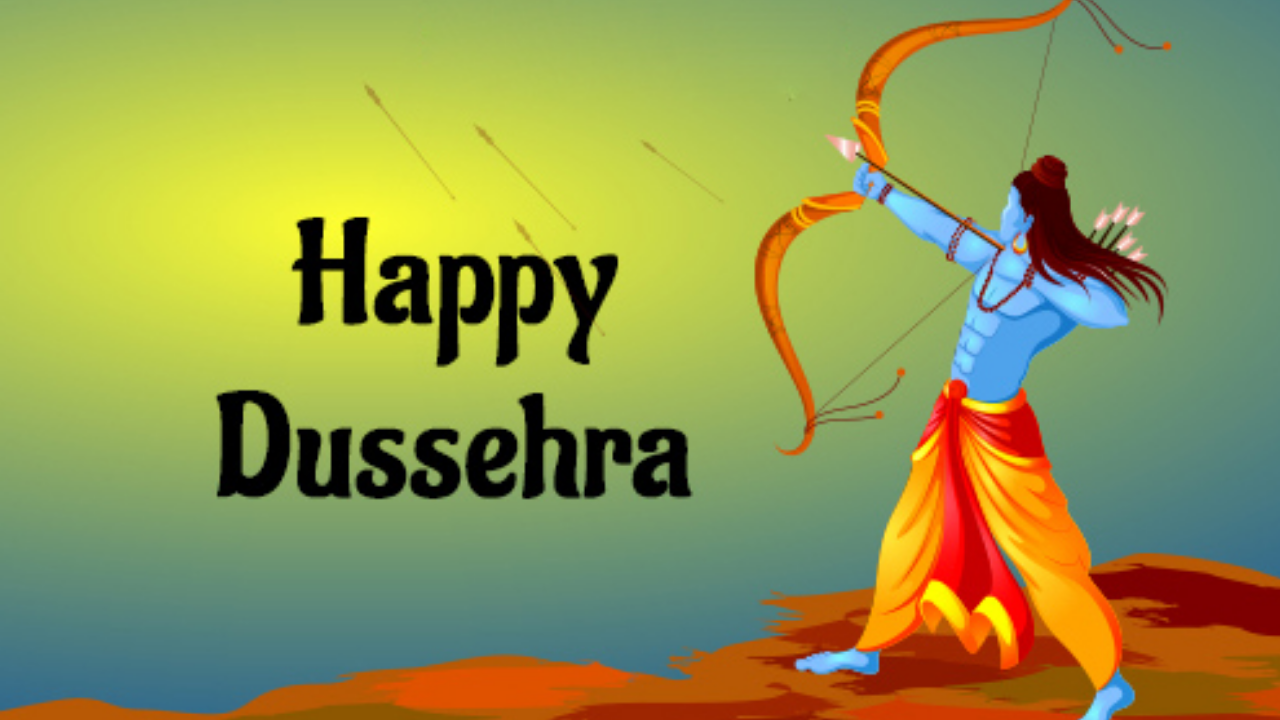 Dussehra 2021:
Navaratri and Dussehra is among the most awaited festival in Hinduism. The season brings a lot of joy and positivity in nature. Dussehra is followed by 9 days Navratri celebration and is celebrated with a great zeal and excitement across the nation. These 10 days marks the most auspicious time in the Hindu calendar. As per the mythology, what makes Dussehra more special is that it is celebrated because of two reason the first marks the end of demon King mahishasura by Godess Durga and second marks the return of Lord Ramchandra and Devi Sita along with Lakshman to ayodhya after spending 14 years in Jungle.
Dussehra's date 2021:
This year Dussehra will be celebrated on Friday 15th October all over the India. 14th October will mark the end of Navratri which started from 7th October. The Vijay muhurat will begin at 2:02 p.m. and go until 2:48 p.m., according to drikpanchang.com. The Dashami tithi will start on October 14, 2021, at 6:52 p.m., and end on October 15, 2021, at 6:02 p.m.
Vijaydashmi History:
Durga Puja or Vijayadashami in the East and North-east, Dussehra in the Northern and Western states. Dussehra is known by several names throughout India, but the spirit remains the same.
It was the day when Goddess Durga fought Mahishasura's army and finally killed the buffalo demon.Maa Durga's triumph over the demon Mahishasura to preserve Dharma is celebrated on Vijayadashmi. The story of Dussehra, on the other hand, commemorates Lord Rama's victory over Ravana.
According to Ramayana, Vijaydashmi or Dussehra marks the return of Lord Ramchandra after defeating the demon King Raavana. The day is often claimed as 'Burai pe Sacchai ki jeet'. The story goes long back to the time when Lord Rama, Goddess Sita and along with lord Rama's younger brother Lakshman were sentenced to spend 14 years of their life in jungle by their father Dashrath. That's when grabbing the opportunity, demon King Ravana kidnapped lord Sita while Ram and Lakhman were away hunting for food in the jungle. After kidnapping, he carried her to his kingdom, Lanka. Lord Rama, along with his brother Lakshman, Lord Hanuman, and an army of monkeys, travelled to Lanka. On the tenth day of the battle, he defeated Ravana, the ten-headed demon, and since that day. Every year during Dashami, effigies of Ravana's ten heads are burned. The triumph of good over evil is symbolised by the burning of Ravana effigies.
In the Hindu epic Mahabharata, Arjuna destroyed the Kuruvansh  on his alone, including famous warriors like Bhisma, Drona, Karna, and Ashwathama, in the battle of Kurushetra.
Significance of Dussehra:
Dussehra or Vijaydashmi in India is not just a festival to celebrate. With its advent, it also brings a lot of positivity as well as has a core message hidden in it. Devotees worship the nine avatars of Goddess Durga throughout the nine days prior to Dussehra or Durga Puja. Each of the Goddess Durga's nine forms represents a different aspect of her. While Dussehra is celebrated to mark the win of truth over lie, triumph of Dharam over Adharma, Victory of good over evil. And that's why the day has a great significance in the society too. It teaches the humans to differentiate between what's wrong and what's right, where to raise the voice and where to lower it down, and likewise.
The core message of the day is disseminated through Ramleela (A kind of play which shows the Ramayana major aspects and ends up witnessing a defeated Demon king Raavan) During Ramleela people burn the effigies of Ravana's ten heads along with his brother Kumbhkarana and Son meghnath.On the day of Dussehra, people also prefer buying new vehicles, homes, or other various products. It's a lucky day, and it's thought to be the best time to start a new initiative or business. They distribute sweets and sometimes also play with color to show their happiness. Getting a blessing from the elderly on this day is meant to be a noble gesture.
Dussehra's celebration:
Although all 9 days of Navratri are celebrated with the same zeal, but since Dussehra marks the end of the auspicious occasion it is celebrated on a much larger scale. Different parts of India have their own way of celebrating this day in which most common is conducting a Ramleela after the show ends people go out on the streets or an open ground to dance, celebrate, distribute sweets and wishing their loved ones a happy and prosperous life.
The festival of Dussehra is an essential element of Indian culture. It is also a key draw of International visitors, the vibrant colours, massive idols, and familiar themes are what attracts the most of them. The festival is followed by Diwali, the festival of lights. People commonly pray for a fresh start in their life as well as forgiveness for any wrongdoings.