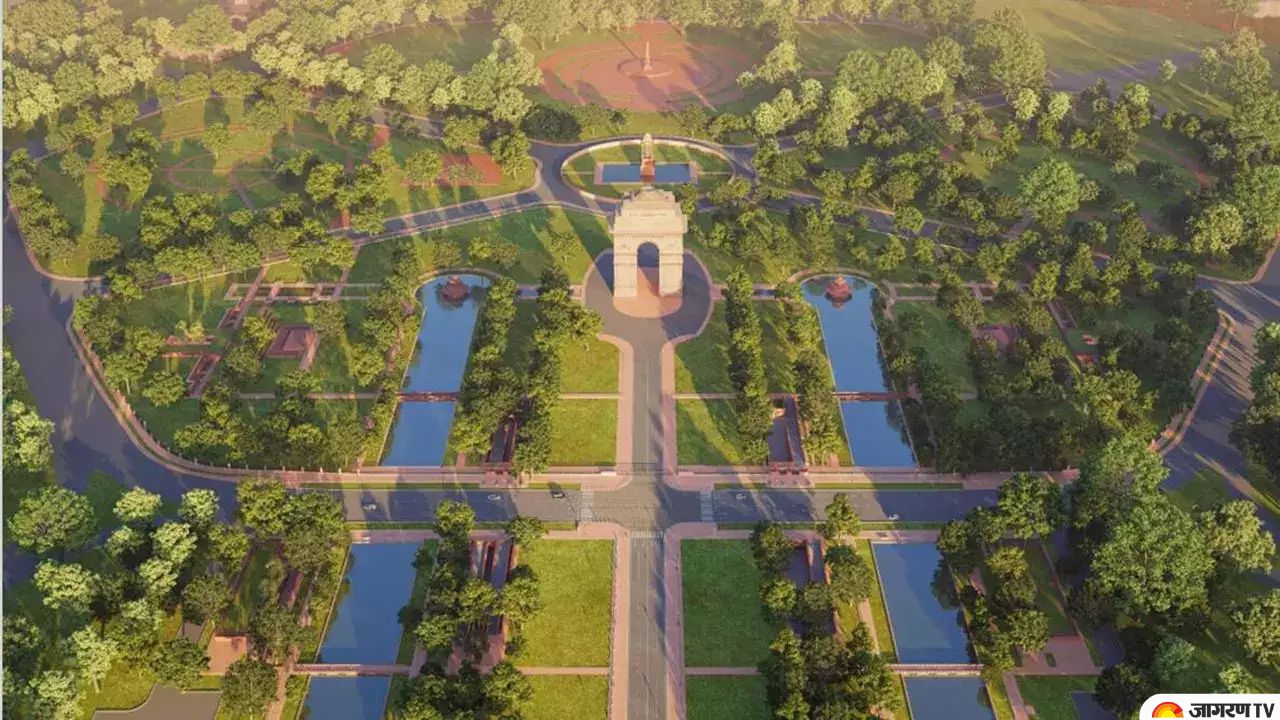 Kartavya Path Inauguration:  Prime Minister Narendra Modi is set to inaugurate the 'Kartavya Path' Thursday evening in the heart of the national capital. On the occasion of Independence Day,  the PM promised the nation to eliminate all the traces of colonialism and to bring out the glorious past of Indian culture.  PM's personal website, "symbolises a shift from erstwhile Rajpath being an icon of power to Kartavya Path being an example of public ownership and empowerment".
What is the meaning of Rajpath?- Rajpath meaning in English
New Delhi's boulevard, Rajpath will be called Kartavya Path from today onwards. Rajpath means "King's Way" (Kingsway) in honour of George V, the Indian Emperor at the time, who paid a visit to Delhi in December 1911, the same month that the British Raj proclaimed Delhi the new imperial capital of British India.
Janpath, also known as the People's Way and once the Queensway, intersects Rajpath at a right angle. Following independence, Kingsway was renamed Rajpath, and in the Central Vista Redevelopment Project it is referred to as "Central Vista Avenue."
Importance of the word "Kartavya''
In PM Modi's addresses, the word "Kartavya" (duty) has repeatedly appeared. When delivering at Pariksha Pe Charcha in 2019, Modi began by emphasising the need of not viewing fundamental rights and obligations in a vacuum and provided instances of how they do not conflict.
At an Azadi ka Amrit Mahotsav ceremony in January, the prime minister reignited the "Rights vs. Duties" controversy by urging everyone to follow the "way of duty" and arguing that failing to fulfil one's obligations completely has been a major factor in keeping India weak.
"In the past 75 years, we only kept talking about rights, fighting for rights and wasting our time. The issue of rights may be right to some extent in certain circumstances, but neglecting one's duties completely has played a huge role in keeping India vulnerable," he had said.
Breaking the Colonial Past
At the Beating the Retreat ceremony, the traditional Christian hymn 'Abide by Me' was replaced by the evergreen 'Ae Mere Watan Ke Logo'.

The seal with the crest of the Maratha warrior king Shivaji replaced the Saint George's Cross on the Indian Navy flag last week.

In January, the Amar Jawan Jyoti was merged with the flame at the National War Memorial. "The names inscribed on the India Gate are of only some martyrs who fought for the British in World War I and the Anglo-Afghan War and thus are a symbol of our colonial past," the government had said.