EXPLAINED: What is National Security Act? See Features and Importance of NSA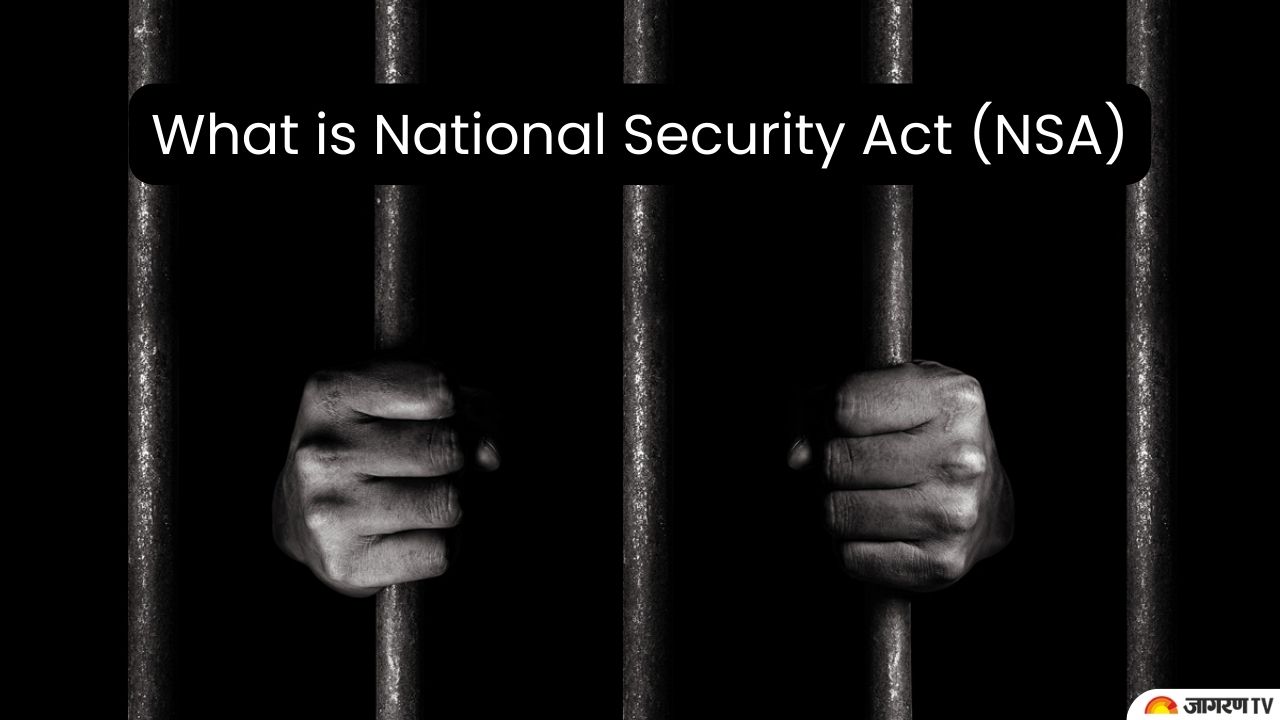 National Security Act: On Monday, the Punjab Police said that five individuals connected to radical preacher Amritpal Singh's "Waris Punjab De" have been prosecuted to the strict National Security Act (NSA). See what is National Security Act and salient features of NSA. 
NSA (National Security Act) has been invoked against the five people (being sent to Dibrugarh) who were arrested: IGP Punjab, Sukhchain Singh Gill pic.twitter.com/TPXXq9rSri

— ANI (@ANI) March 20, 2023
What is the National Security Act?
According to the Ministry of Home Affairs, the act permits the detention of people for preventative reasons. According to the National Security Act of 1980, a state or the national govt may detain a person if they have reason to suspect that they are committing an act that jeopardises national security. The NSA may also be used by the government to prevent someone from upsetting the peace or interfering with key societal supplies and services. If a person poses a risk to India's relations with other nations, detention may be warranted. The Act gives the government the authority to imprison foreigners, manage their presence, or have them expelled from India.
History of NSA
Colonial times marked the beginning of the NSA in 1980. In order to ensure public order, Bengal Regulation III was implemented in 1818, allowing the British establishment to detain anyone without offering them legal assistance. The Jallianwala Bagh Massacre was a direct outcome of the Rowlatt Act, which was established in 1919 and permitted detention without a trial. Following 1947, Indira Gandhi implemented the Rowlatt Act, which was eventually abolished in 1977, and the Maintenance of Internal Security Act (MISA) in 1971. After that, in 1980, the National Security Act was enacted.
What is the importance of NSA?
According to Section 50 of the Criminal Procedure Act, arrested people in India must be notified of the grounds for their arrest and have the right to bail, both of which cannot be refused to them under Article 22 (1) of the Constitution. However, these rights are no longer available under the NSA of 1980. Moreover, the NSA permits the government to keep material deemed to be of "public interest" secret from people being held. The National Crime Records Bureau (NCRB) compiles information on all crimes committed in India, but NSA instances are not included because no FIRs have been filed. The Act has drawn criticism for agencies' abuse of power; some claim that governments utilise it as a weapon for extrajudicial proceedings. 
How long can a person be detained under NSA?
According to the NSA, preventative detention lasts for 12 months but may be prolonged if the government finds new evidence to use against the person. During this time, the detainee cannot be prosecuted. While not permitted to have counsel present during the trial, the detainee may appeal before a high court advisory body.