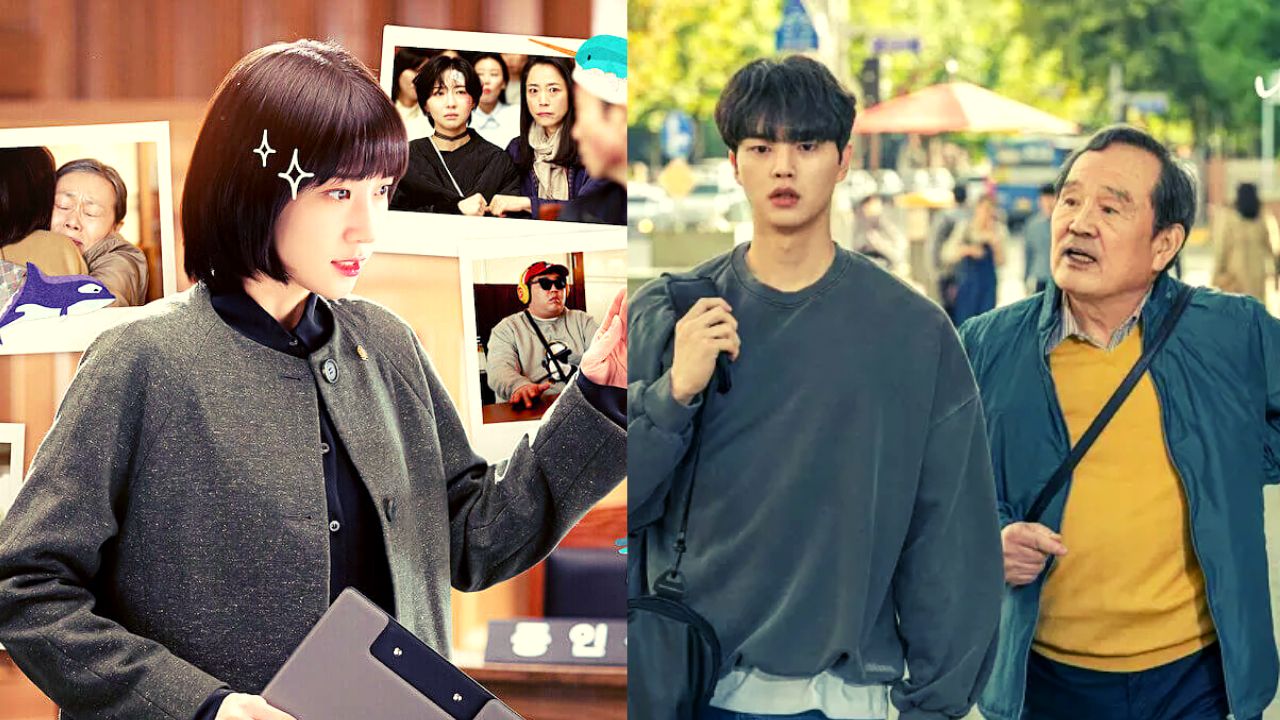 K-dramas have always been hailed for addressing social as well as health issues, in which raising awareness about mental health situations has always been more frequent. With the rise and shine of the Hallyu wave globally, we can say that these K-dramas are creating an everlasting impact on a wide range of audiences including children, youth and even elderly. Many studies have shown that k-dramas help fight anxiety and depression issues in many viewers owing to its healing plotline and positive messages which delivers a satisfying ending.  
K-dramas such as It's Okay not to be okay, Hometown cha Cha Cha, Kill me heal me etc delivers a strong message as well as focuses on mental health issues, but there are also few K-dramas which are silently revolutizing and removing the stigma revolving around autistic and dementia patients. Dementia tends to be more common in Asian nations like Japan and Korea. Netflix has given rise to many underrated k-dramas one of those was Song Kan's Navillera, while many know him for the chocolate boy image in K-dramas such as Nevertheless and Love alarm, one of his critically acclaimed K-drama Navillera holds a special cult following. Let's find out some of those Korean dramas which normalized the life of patients dealing with such health problems.
K-dramas adressing social issues
K-dramas removing stigma around Autistic patients
Extraordinary Attorney woo
Park Eun-bin is the star of the ongoing South Korean television series Extraordinary Attorney Woo. The show just debuted on Netflix and is recording ample viewership while topping the top 10 trending chart in many countries. The show revolves around a young attorney who is an autistic patient but she has a god gifted talent of memorizing all the criminal law books and hence she opts to become an attorney just like her father. But unlike others her journey is not easy because she is constantly seen as someone who cannot fight for her client despite oozing with incredible talent. The K-drama recently wrapped up it's 4th episode and the show is gaining a double digit rating which is very rare at this point. 
What is Autism?
Autism, also referred to as autism spectrum disorder, is a serious condition that impairs behavior as well as communication. Patients with autism have trouble communicating. They find it difficult to understand the feelings and thoughts of others. As a result, they struggle to communicate their feelings through gestures, words, touch etc.
K-dramas normalizing the life of Dementia patient
Navillera
The main character of Navillera, a 70-year-old retired mailman named Shim Deok-chul (Park In-hwan), decides to pursue his lifelong ambition of becoming a ballet dancer over the disapproval of his family.  He meets Lee Chae-rok (Song Kang), a 23-year-old dancer who is a trained ballet dancer. At first the story looks like an elderly trying to follow his passion in his old age but as the story progresses we see Deok-Chul hiding his Alzhemiers from his family which is slowly causing him to forget everything and thus he keeps noting down everything in his small notebook to keep living a normal life and he does so by following his passion which gives him hope and strength. The K-drama is beautifully portrayed highlighting different relationships, one which Deok-chul shares with passion, other which he shares with her granddaughter, wife and children and third with Chae-rok. It's a must watch comforting drama.
What is Dementia and Alzhemiers?
Dementia is the term used to describe a mental decline that is likely to interfere with daily life. Alzheimer's disease is the most common factor contributing to dementia.  Confusion, vertigo, and behavioural abnormalities are some of the symptoms of Alzheimer's that get worse as the condition gets worse.
K-dramas referring to Pinocchio syndrome
Pinocchio
One of Lee Jong Suk and Park Shin Hye's very famous K-drama Pinocchio focuses on an unusual syndrome which is not discussed very much. Although the syndrome was portrayed by adding some fictional elements to make it more view worthy, the core plot which the K-drama highlights cannot be neglected. In the K-drama the character of park Shin Hye suffers from a syndrome called Pinocchio which results in non stop hiccups whenever she lies. A man named Dal-po, whose family was ruined by a media organization, and his friend In-ha, who suffers from the Pinocchio Syndrome become journalists and work to fight for justice. However the real pinocchio syndrome is different from the one shown in the K-drama.
What is Pinocchio syndrome?
A person with Pinocchio syndrome may feel as though their body is as rigid as a wooden doll. When others make fun of him, a person who has this phobia, called as gelotophobia, could feel anxious and afraid.
Another definition for the same is called the Pinocchio effect which is a rise in temperature around the nose and in the facial muscle in the inner corner of the eye, occurring when someone is lying.