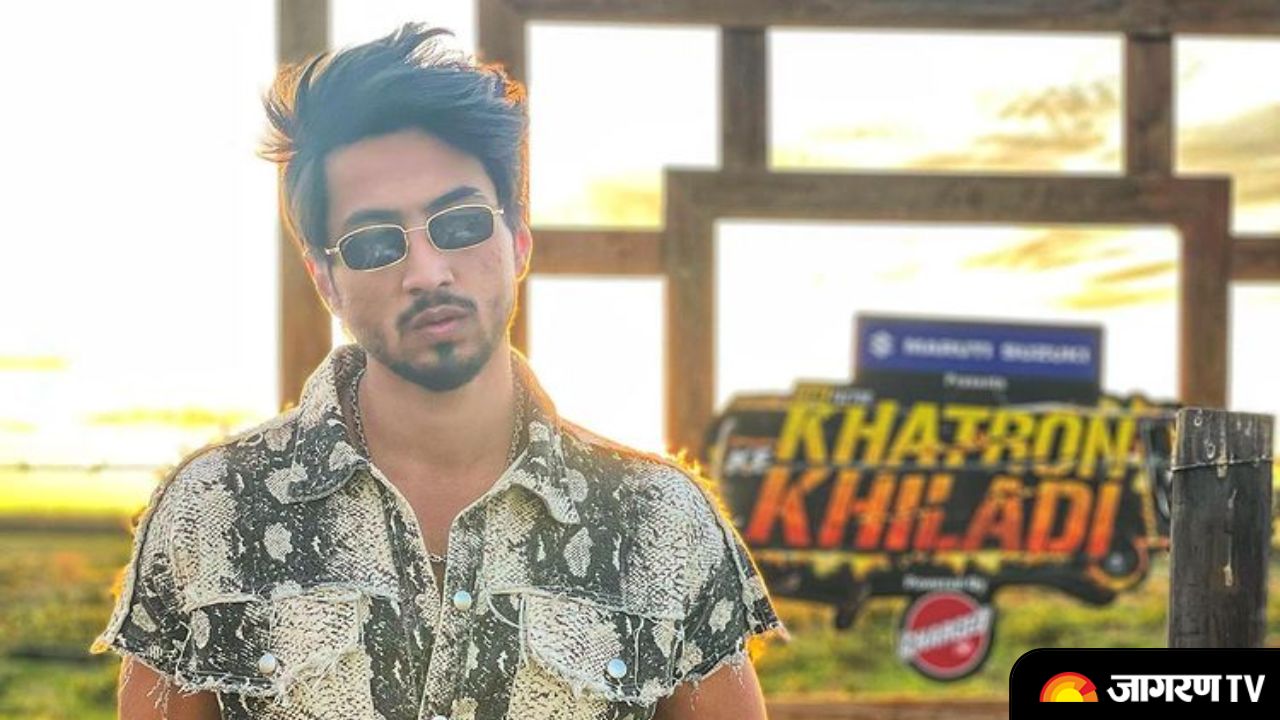 Faisal Shaikh Biography: Khatron Ke Khiladi Season 12 all set to premier soon. Meanwhile the celebrity contestants are also sharing sneak peaks from the sets adding all the needed hype for Rohit Shetti's stunt reality show. One of the contestants which is in highlights is social media sensation Faisal Shaikh popularly known as Mr. Faisu. While he got all the fame from TikTok and then social media, Faisal is all set to make his big debut on small screens.
Who is Faisal? Why is he Popular? Well, if you are unversed with the name and still wondering who he is then continue reading for his biography and career. 
 

 

 

View this post on Instagram
Faisal Shaikh Birth and Education
Faisal Shaikh was born in Dharavi, Mumbai, on Friday, October 5, 1994 (age 25 as of 2020). His astrological sign is Libra. He graduated from IES New English School in Bandra, Mumbai. He later attended the Rizvi College of Arts, Science, and Commerce in Bandra, Mumbai, to finish his education.
Faisal Shaikh Family and Girlfriend
He was born into a Muslim family. In Mumbai, he lives with his parents. He has two younger sisters. There were rumours that he was dating TikTok star Jumana Khan, but they later split up.
 

 

 

View this post on Instagram
Faisu is currently thought to be dating TV actress and TikToker Jannat Zubair Rahmani. Jannat and Faisu also work together on reels and other projects, and fans enjoy their friendship. In response to rumours that he was dating Jannat Zubair, the social media influencer turned actor stated, "We have been friends for years and continue to be very good friends."
Faisal Shaikh Tiktok and Career
Faisal Shaikh began making TikTok videos with members of his team. His team is called Team 07, and it consists of five members: Faisal Shaikh, Hasnain Khan, Adnaan Shaikh, Faiz Baloch, and Shadan Farooqui.
Team 07's first YouTube video, 'Tere Jaisa Yaar Kahan,' was uploaded in 2018. Later, Faisal began making videos on TikTok, with his first video being 'Tu Aati Hai Seene Mein.' On this video, he received only 600 likes. He kept making videos and eventually became extremely popular with his TikTok videos. Every day, he uploads 13-14 videos to TikTok. On TikTok, he has millions of followers.
He makes videos in collaboration with other TikTokers like Awez Darbar, Riyaz Aly, Jannat Zubair Rahmani, and Avneet Kaur.
In 2019, he appeared in various music videos including 'Viah Nai Karauna, 'Fruity Lagdi Hai, 'Kaali Meri Gadi,' and 'Nazar Na Lag Jaye.
However, after the ban of TikTok in India Faisal got his fanbase strong on Instagram and also started making short videos similar to Tik Tok on Reels, and other video platforms.
Currently he has more than 27.7M followers on Instagram. 
Faisal Shaikh Controversy
Faisal Shaikh and other members of Team 07 sparked outrage with their Tik Tok video following the lynching of Tabrez Khan in 2019. In the video, Team 07 stated that Innocent Tabrez was killed, but if Tabrez's son grows up and takes his father's place,
Muslims should not be labelled as terrorists if they seek vengeance." They were heavily chastised for instilling hatred in the public. Shiv Sena activists filed a complaint against Team 07, and as a result, the Tik Tok accounts of Team 07 members Hasnain Khan, Faisal Shaikh, and Sadhan Faroqui were suspended.
Tik Tok mentioned, TikTok has zero-tolerance for content that incites violence against other users or any content that violates its Community Guidelines. In line with this, the video in question, which has violated our Community Guidelines, is no longer available on Tik Tok Such irresponsible acts will not be tolerated on our platform, hence we have suspended three user (accounts and are cooperating with law enforcement agencies. The three user accounts belonged to Hasnain Khan, Faisal Shaikh, and Sadhan Faroqui.
Later, Team 07 apologised on their social media profiles for offending the public's sensibilities. 
Faisal Shaikh Khatron Ke Khiladi
Every reel video of Faisal Sheikh Faisal Sheikh aka Mr Faisu playing with dangers goes viral on Instagram. Each reel has received millions of views. Fans admire Faisu's charming personality and good looks. This social media sensation will now be seen performing difficult and dangerous stunts alongside veteran TV actors in Rohit Shetty's show.
 

 

 

View this post on Instagram
Khatron Ke Khiladi 12 is causing quite a stir. Aside from Faisu, the show has confirmed the presence of Shivangi Joshi, Rubina Dilaik, Rajiv Adatia, Chetna Pandey, and Tushar Kalia. Now it will be interesting to see when this much-anticipated show airs and which celebrities in the show win the hearts of the fans with their unique style.