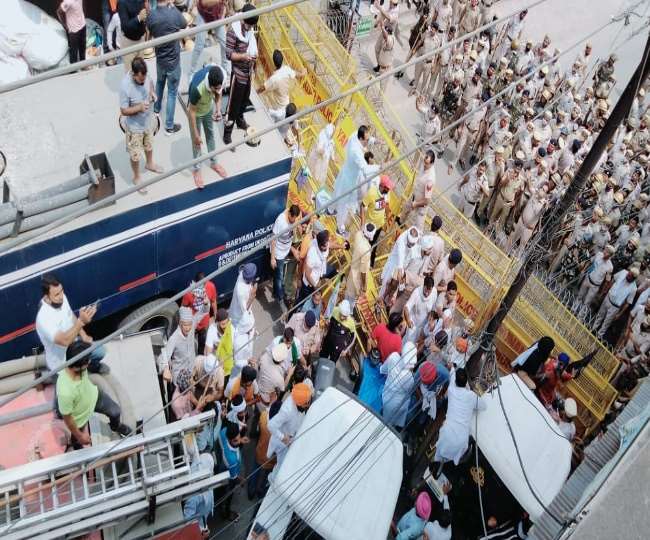 Farmers Protest at Yamunanagar:
Farmers are protesting against the BJP meeting at Ramlila Bhawan in Jagadhri. The police force is also deployed at the spot and farmers have been stopped by putting up barricades. But they have moved ahead by breaking the barricades with the tractor. At the same time, despite the opposition of the farmer, the BJP meeting has started and the SP has also reached the place of incident to talk.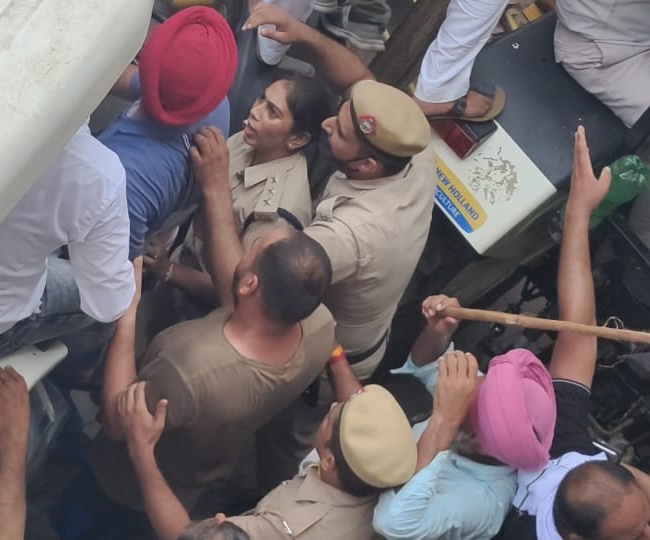 The BJP executive meeting at Ramlila Bhawan in Jagadhri took place amid a ruckus. In protest, the farmers broke the barricades and proceeded towards the meeting place. During this, there was also a clash between the police and the farmers. Inspector Surendra Rana of the Intelligence Department and a farmer suffered minor injuries and a farmer even fainted.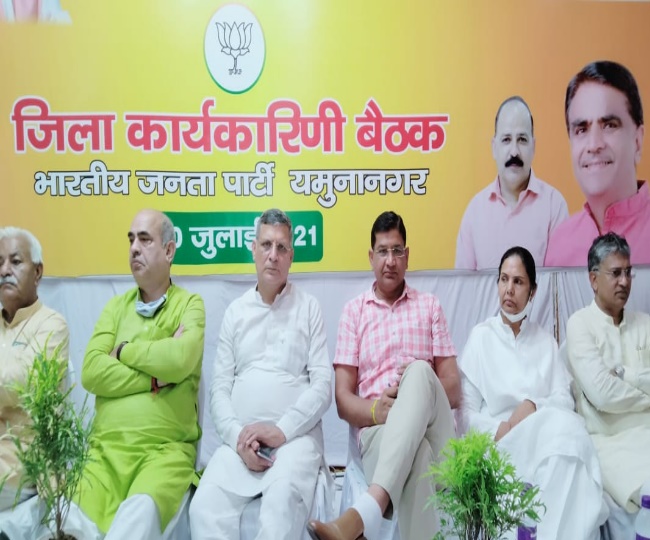 The police tried to stop Bhakiyu director Mandeep Rodchhappar, who had brought a tractor to break the barricades but he did not agree. Later DSP Surendra Kaur herself climbed on the tractor. The police also had to use mild force to remove these farmers.
Protested in the middle of highway:
On the persuasion of the police and the state organization secretary of BKU, Harpal Sudhal, the protesting farmers withdrew from the meeting place and started raising slogans against the government by sitting in the middle of Jagadhri Chhachhrauli National Highway. The District President Subhash Gurjar, Advocate Sahab Singh Gurjar, United Front's Women's Wing President Rupinder Kaur, and 35 other protesting farmers were forcibly taken into custody.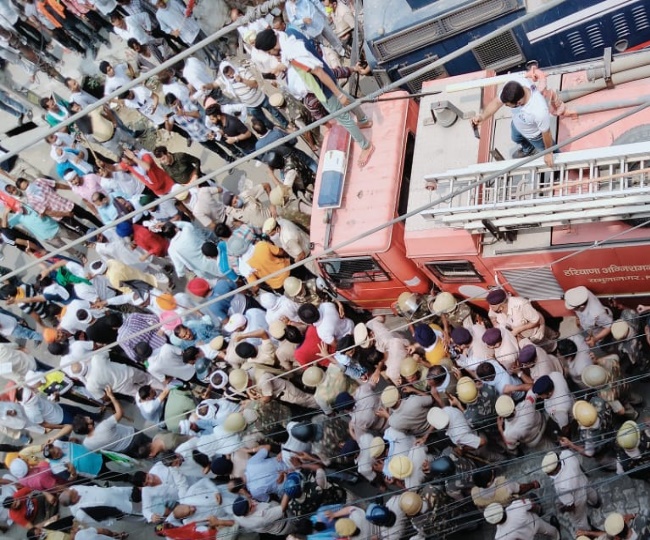 Although SP Kamaldeep urged the protesting farmers to get up from the National Highway, to which, the farmers did not agree. Later, the police personnel forcibly picked up each farmer on the road and took them into custody. The farmers got up from the National Highway after the detained farmers were released.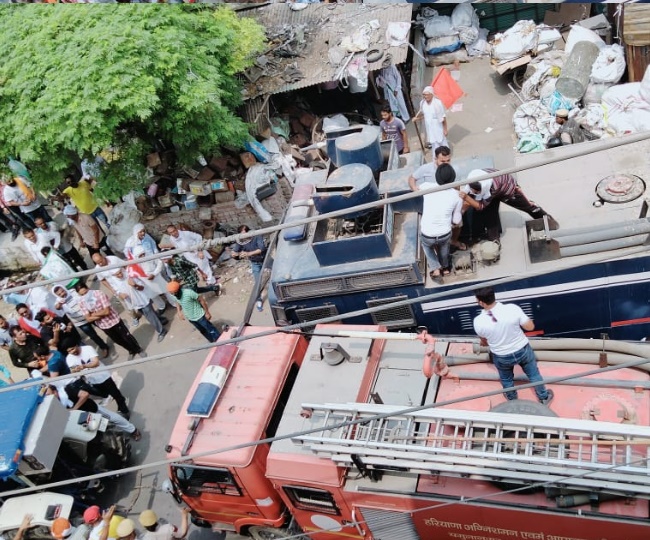 It must be noted that a meeting of the BJP executive was held at Ramlila Bhawan in Jagadhri on Saturday. Farmers opposing the agricultural laws came out in protest against the meeting, and due to which the police barricaded the meeting place at three places so that the farmers could not reach the meeting place. A heavy police force was deployed on the spot.