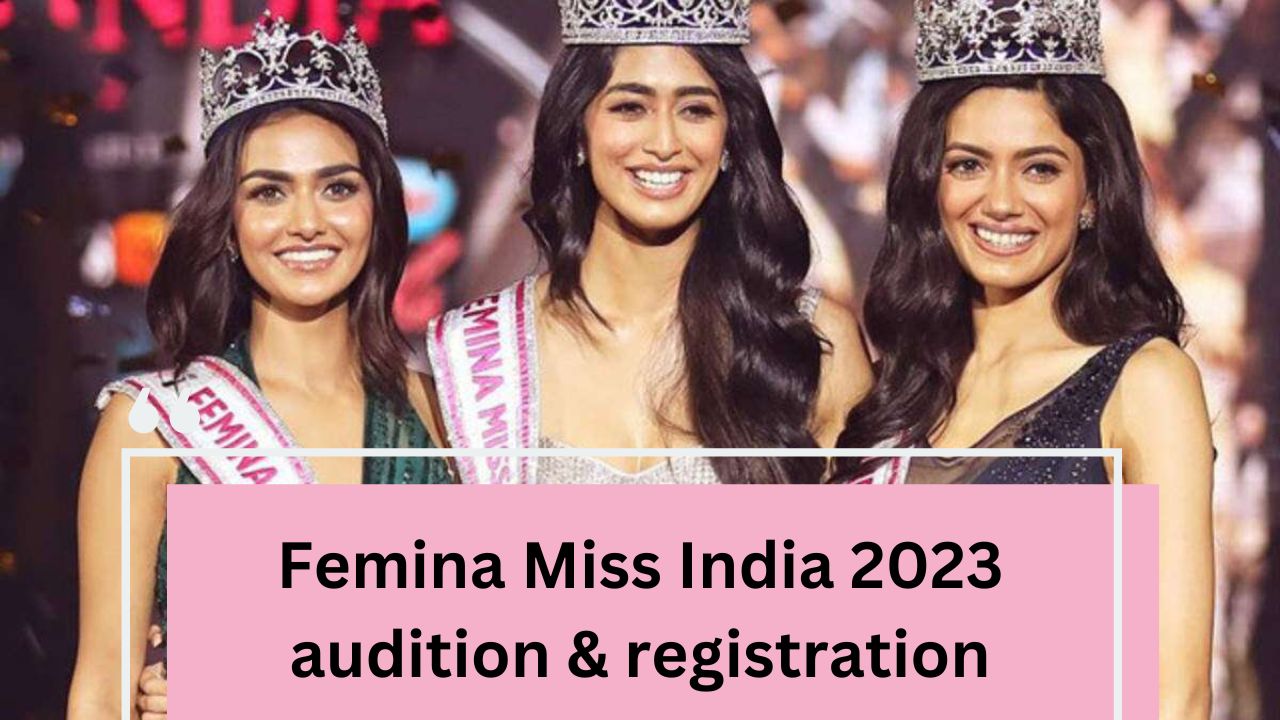 Femina Miss India 2023: The 59th edition of the Femina Miss India pageant is about to begin, and if you've always wanted to walk down the famous runway, here's how to sign up for Femina Miss India 2023. Check out the procedure, registration process, eligibility requirements, and more to participate in the upcoming auditions and shortlisting process.
Femina Miss India 2023 is back with a promise to carry on its heritage of providing unwavering support to the new generation of women, building on its almost six decades of legacy and experience in improving the lives of young women in the glamor and fashion industries.


Femina Miss India 2023 
The renowned Pageant, which adheres to the principle of holding on-location auditions each year, had a 2-year break when the pandemic wreaked havoc across the nation. Now, it is returning to its roots and holding on-location auditions. Online registration and on-site auditions in five states will follow the selection process for the applicants.


Eligibility criteria for FEmina Miss India 2023
Age- 18-25 years
Height- 5'3 and above
Relationship status- Single, Not married before, Not engaged
Nationality- Indian passport holder

Femina Miss India 2023 registration process
Go to the Miss India 2023 official beauty pageant website
There you will be asked to fill up the form
Keep 4 pictures of you handy including close-up, mid-length, full length & no make-up look
Scanned documents needed
Nationality proof- Passport, Aadhar Card, voter Id, driving license, OCI card (exceptional)
State Eligibility- Birth certificate, employment ID card, House Rental Document or College ID or Gas / Electricity Bill
It is necessary to go to a VLCC centre and obtain an attested Height & Fitness Certificate from VLCC 
Log in using your email address or phone number.
upload two distinct audition task videos, one for the ramp walk and one for the introduction.
Include your contact information and Instagram handle.
Join the Times Grooming School's Ace Your Pageant Course from the Miss India production company. Where you have to pay Rs. 2999 plus taxes by clicking the link.
Click "accept T&Cs" to finish submitting the form once all the fields have been filled out.
The information provided is derived from Times new network who in collaboration will be holding the Pageant in the upcoming year. For more information on the same you can visit or refer to the official website.