Nandini Gupta crowned Femina Miss India World 2023; Know the first and second runner-ups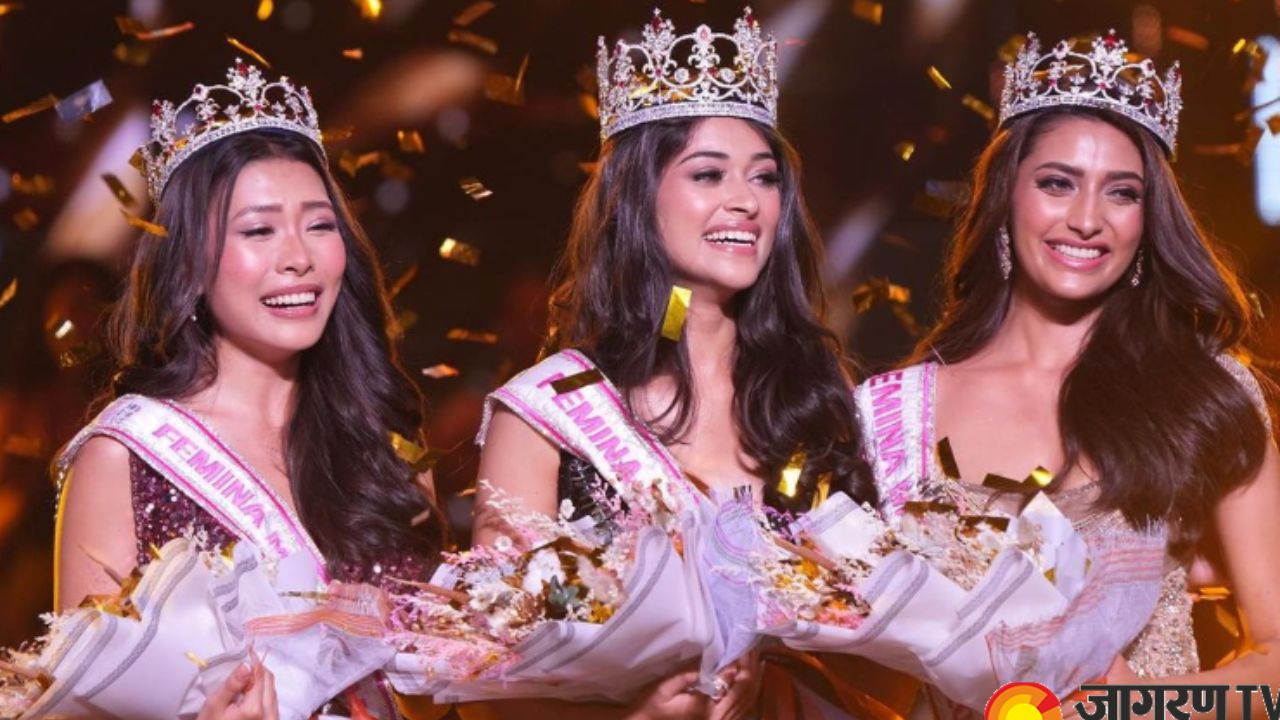 Nandini Gupta of Rajasthan has been named Miss India 2023. The first runner-up was Shreya Poonja of Delhi, and the second runner-up was Thounaojam Strela Luwang of Manipur. Nandini, who will now represent India at Miss World 2024, was crowned by Sini Shetty of Karnataka, while Shreya and Thounaojam were given their crowns by Rubal Shekhawat of Rajasthan and Shinata Chauhan of Uttar Pradesh, respectively.
Femina Miss India 2023
In a historically significant ceremony held in the Indoor Stadium, Khuman Lampak, in Imphal, Manipur, the stunning city that served as the ideal home to the mesmerizing event, the 59th edition of India's most renowned pageant successfully concluded another season. Kartik Aaryan and Ananya Panday gave memorable performances at the star-studded spectacular, which honored the idea of beauty in diversity. The past winners Sini Shetty, Rubal Shekhawat, Shinata Chauhan, Manasa Varanasi, Manika Sheokand, Manya Singh, Suman Rao, and Shivani Jadhav put on another performance that ended up being the night's highlight. They did so while wearing exquisite and expertly designed lehengas by Mohey. The highly humorous Maniesh Paul and the extremely energetic Bhumi Pednaker served as the evening's emcees, keeping the audience entertained with their impromptu antics.
While everyone is talking about Nandini, let us talk about the runner-ups of Femina Miss India World 2023
Shreya Poonja: First Runner-Up 
Delhi native Shreya Poonja, an economics graduate pursuing a master's degree in finance, was born and raised in Delhi. She was involved in the arts as a youngster and was skilled in a range of dance forms, including Kathak, Jazz, and Contemporary, as well as activities like swimming, skating, and even taekwondo. At the age of 19, she took home the title of Campus Princess National 2019. As soon as she graduated, she started acting and modeling. She has ruled the runway for designers like Manish Malhotra, Raghavendra Rathore, and Neeta Lulla. She has also collaborated on TVCs and advertising for numerous domestic and foreign firms.
Thounaojam Strela Luwang: Second Runner-Up
The Thounaojam family member Thounaojam Strela Luwang was born amidst the hills and dense forests that surround the serene state of Manipur. She decided to major in international business and is now completely focused on creating the future she so desperately wants. Because of the stress and anxiety brought on by bullying, she was given an early epilepsy diagnosis. As a result, she is a strong advocate for the idea that mental health is just as important as physical health, if not more so. As a result, she started actively supporting mental health. Because she views words as her friends and wants to share this knowledge with everyone, her ultimate goal is to support a "Child-friendly" educational system.