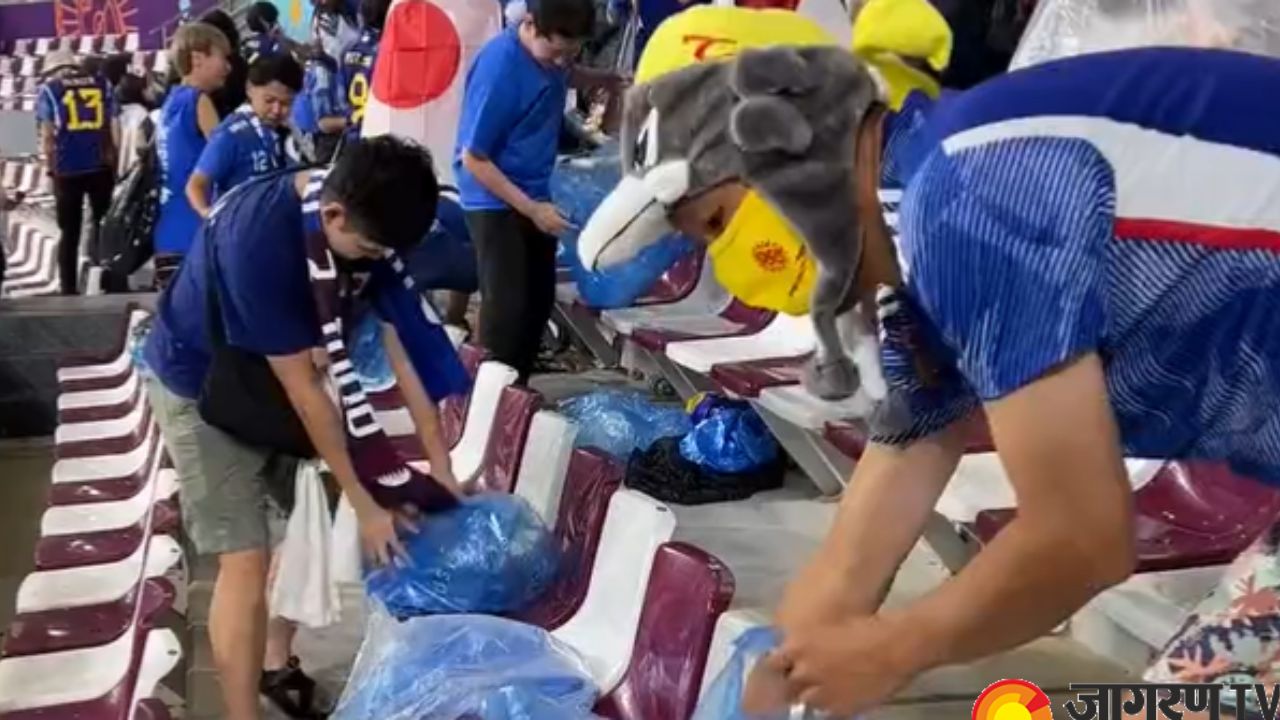 On Wednesday, Japan recorded a shocking victory over Germany. They surprised Germany by defeating Germany 2-1 in the Group E match at the Khalifa International Stadium in Doha. Goals from Ritsu Doan and Takuma Asano in the last 15 minutes gave a crushing defeat to Manuel Neuer's team. 
Match highlights
Japan surprised everyone by defeating 4-time world champion Germany 2-1 in Group E match. The German team initially dominated the Khalifa International Stadium in Qatar. Germany made a penalty shoot out in the 33rd minute. But Germany could not score the second goal. On the other hand, Japan continued to attack Germany and in the end registered an upset victory. This was Germany's third defeat in their first match of a major competition. Earlier in the 2018 FIFA Cup, he was defeated by Mexico and in Euro 2020 by France.
Japan fans clean stadium after the match
After the stunning victory by the Japan football team, Japanese fans were seen picking up the garbage and cleaning the mess they created before leaving the stadium. This is not the first time the world has seen Japanese fans. In fact, they've accomplished similar feats in previous editions as well. Videos and images of Japanese fans helping ground personnel clean up the mess are making the rounds on social media platforms, with fans around the world applauding their efforts.