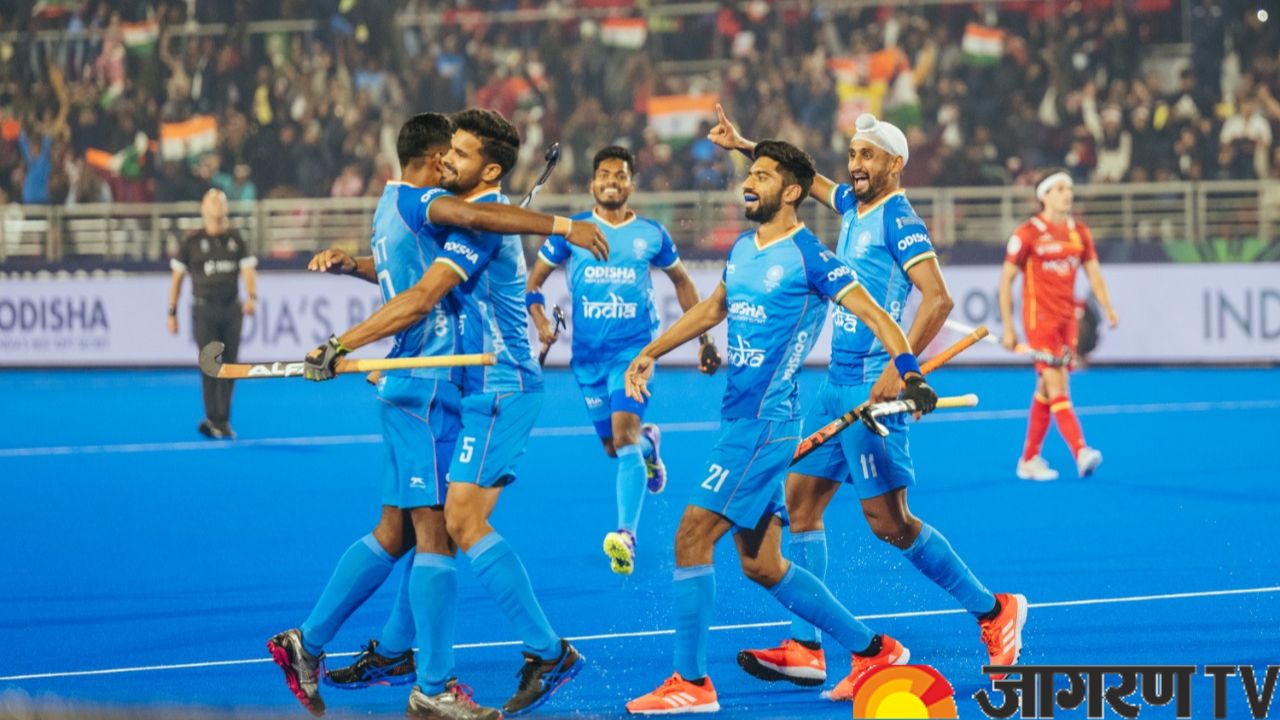 In the classification match on Thursday at Birsa Munda Stadium in Rourkela, India trounced Japan 8-0. The 7-0 triumph over Ghana was surpassed as the largest victory in World Cup history by this one. Additionally, India played in its 100th World Cup game. In the first quarter, Japan and India played a competitive game with both teams displaying attacking intent, but no side was able to generate a clear scoring opportunity. India had the best opportunities through two penalty corners, but the Japanese rushers did a good job of chasing them down.
Goal Scorers for India
India's goal scorers were Mandeep Singh (32'), Abhishek (35', 43'), Vivek Sagar Prasad (39'), Harmanpreet Singh (45', 58'), Manpreet Singh (58'), and Sukhjeet Singh (59'). India scored in the third quarter after the first half ended without any goals, and they continued to score until they reached eight. Abhishek of India won the match's Man of the Match award for scoring two goals.
India's next match
On Saturday at 7 PM IST, India will play South Africa in the 9-12 classification places match. Additionally, this will be their final game at the FIH Men's Hockey World Cup in 2023. The African country recently took home the FIH men's Nations Cup, and it is making good progress on the world stage. Nduduzo Lembethe, Nic Spooner, Ryan Julius, Almere, Samkelo Mvimbi, Jean Bouin, Sihle Ngubane, and Tevin Kok make up the South African team along with Brad Sherwood, Connor Beauchamp, Dan Bell, Dayaan Cassiem, Estiaan Kriek, Gowan Jones, Guy Morgan, Jacques van Tonder, Keenan Horne, and Nqobile Ntuli.