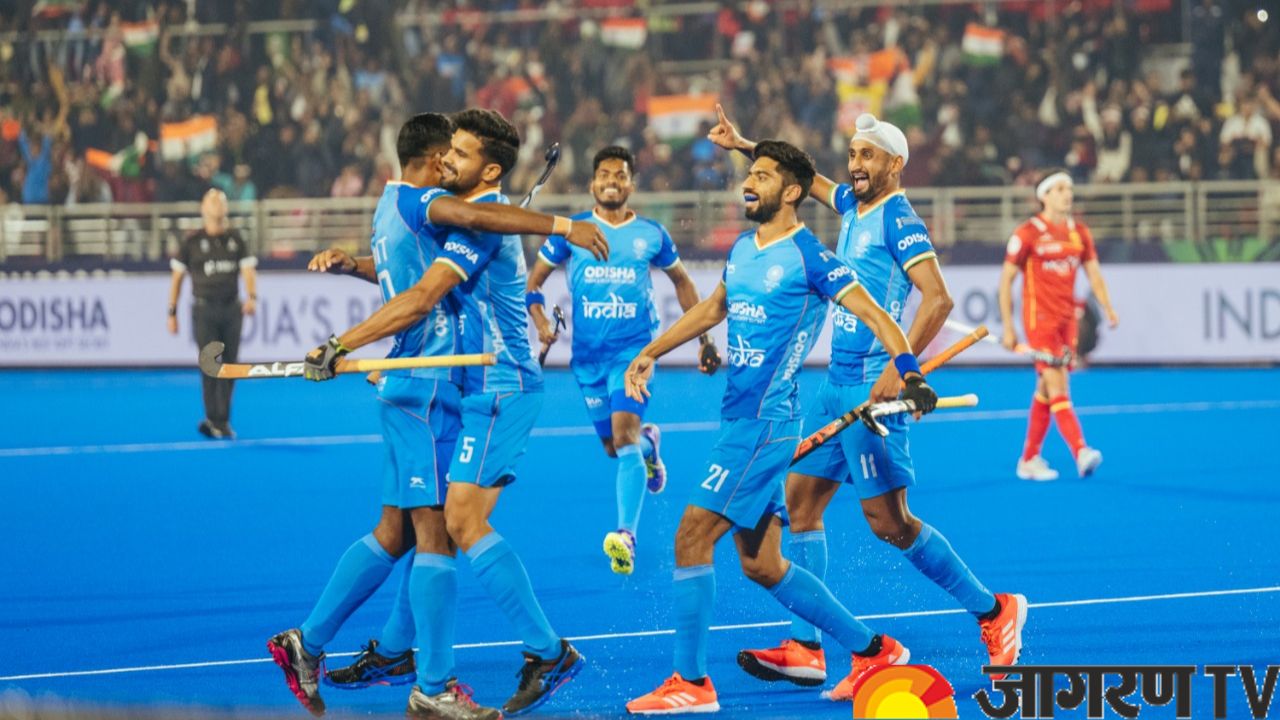 The 15th FIH Men's Hockey world cup is currently taking place in Bhuvaneshwar and Rourkela and India is competing with England for the top position in pool D with a victory and a draw against Spain and England respectively. In 1975, India won the World Cup. But they haven't been able to advance past the semifinals since then. The team has high expectations this time around.
The Indian squad, which ended a 41-year Olympic medal drought in Tokyo in 2021, will look to snap a 48-year World Cup medal drought this year. The Indian Hockey Federation (Hockey India) has announced a reward for their team even though the FIH has not yet revealed the total prize money for the Hockey World Cup. Let's take a look at the prize money for the world cup.
FIH Men's hockey world cup winner prize money
Naveen Patnaik, the chief minister of Odisha, declared that his state will provide Rs 1 crore to each player if the Indian hockey team won the World Cup this time. Naveen Patnaik announced it while inaugurating the World Cup at the Rourkela complex of the Birsa Munda Hockey Stadium a few days before the World Cup. The Odisha government also is sponsoring both the hockey teams of India.
Prize money for gold, silver, and bronze medal winners
The Indian Team will receive sizable prize money, according to Hockey India (HI). Each athlete will receive Rs. 25 lakh for winning a gold medal, while each member of the support crew would receive Rs. 5 lakh. The players would receive Rs. 15 lakh each for a silver medal, and the support personnel would receive Rs. 3 lakh each. While the reward money for a bronze medal is Rs. 10 lakh for each participant and Rs. 2 lakh for each support staff member.
Hockey India president Dilip Tirkey in a press release said that "Finishing on the podium at a Senior Men's World Cup is not an easy task, and we hope this announcement will further increase the motivation levels of the already glory-hungry Indian Men's Hockey Team"