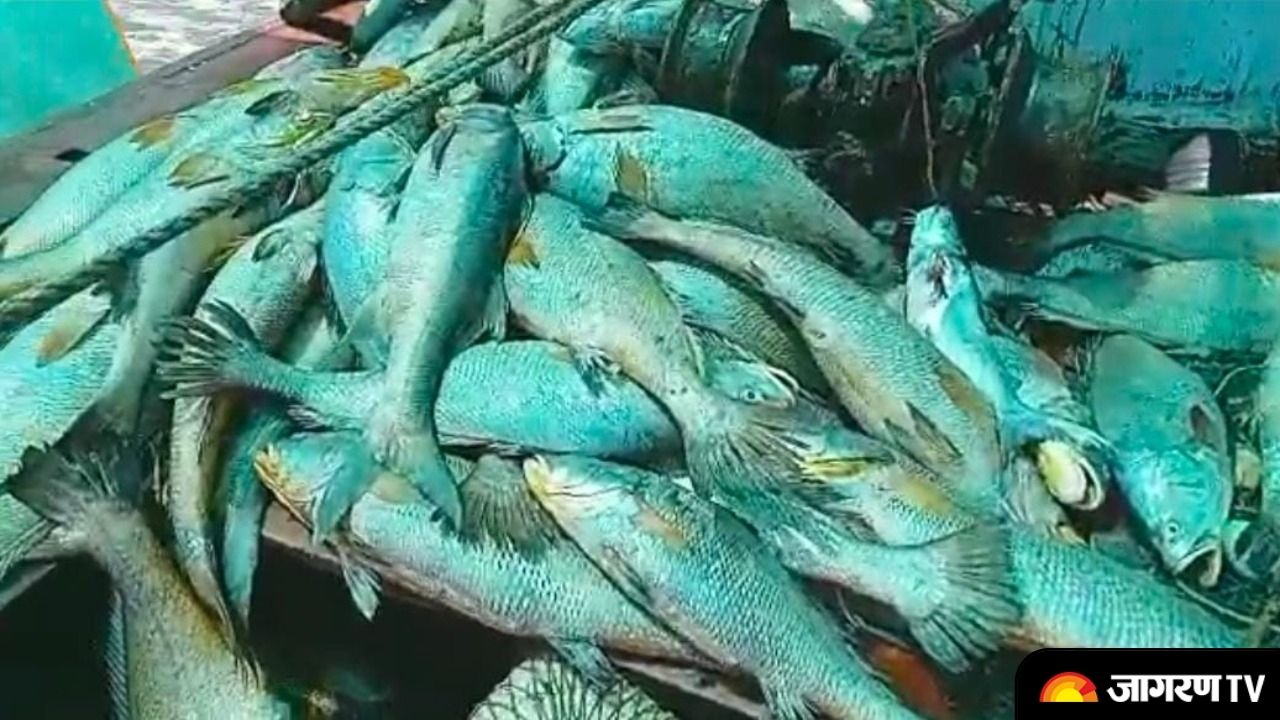 In yet another interesting incident, a fisherman turned to be a crorepati overnight after catching 150 Ghol fishes in his net at once. 
The incident took place in a small village of Murbe in Palghar district of Maharashtra. Chandrakant Tare, an ordinary fisherman as usual, took his boat to the sea for the first time after the monsoon ban on fishing was finally lifted on 28th August. Unaware about the fact that he is going to hit a jackpot, he threw his net in the water and suddenly noticed that his net is getting heavy, and he immediately pulled it out. He wasn't able to believe at his eyes after he saw them. Other fishermen were surprised to see that he caught 150 ghol fish at once.
The reason why ghol fish is known as the Fish with the heart of gold as it isn't just a delicacy yet in addition has numerous therapeutic properties and is highly valued in different nations. Its parts are utilized to make drugs and other costly items. And thus acquire a very high market price.
Scientific name Protonibea diacanthus, is a sort of black-spotted croaker fish found in the Indo-Pacific ocean. This fish is considered among the most-costly assortment of marine fish. Its heart is known as the 'Sea Gold'. 30 kg male fish can coat around 4-5 lakh, whereas a female one 1-2 lakh. The worth fluctuates as per size and thickness of the fishes inside organs. 
After returning from the sea, the catch was auctioned and the deal was sealed at Rs. 1.33 crore. Although the deal was made, but it is yet to be completed, said Chandrakant Taare's son Somnath Taare. According to his son, there is some kind of pouch in the stomach of the fish, which is of great demand overseas.