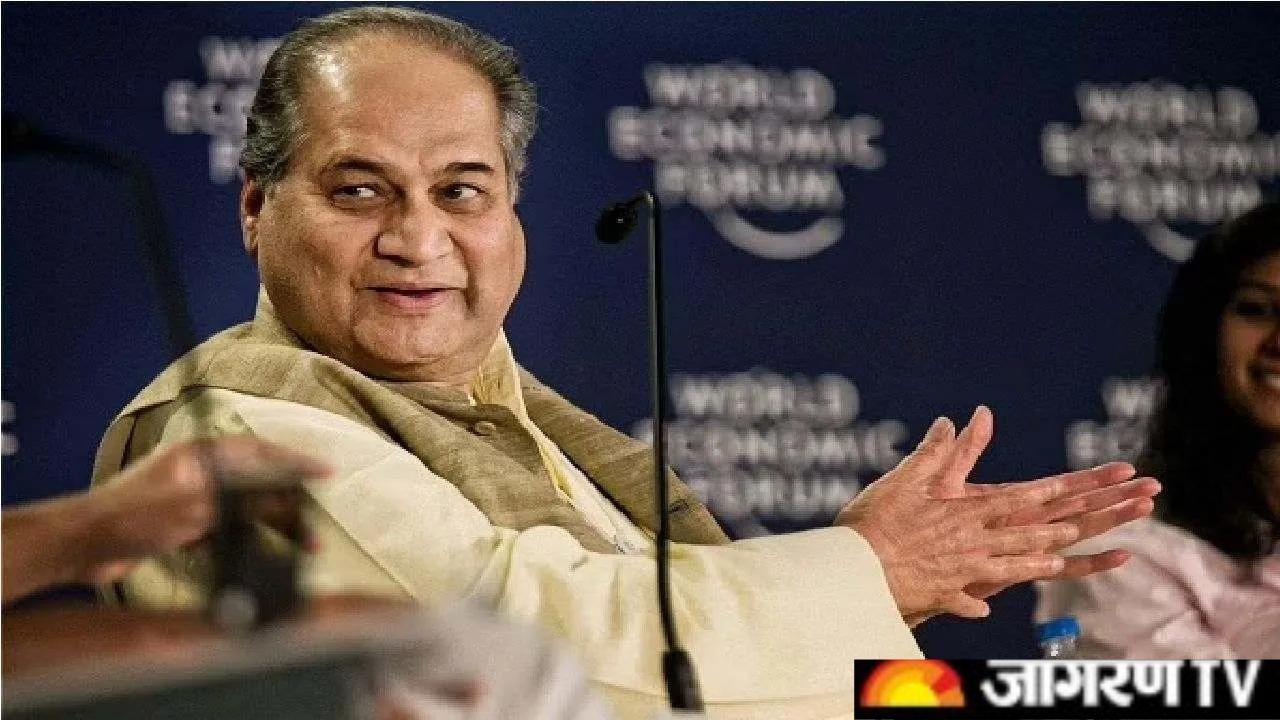 Former Bajaj Chairman Rahul Bajaj passed away in Pune today. He was 83 years old. Bajaj was suffering from cancer for a long time. As soon as the news of his death came, people started paying tribute on social media.Let's take a look at his Biography, Career and Net worth.
Rahul Bajaj Biography
Rahul Bajaj was the chairman of Bajaj Auto. He was born on June 30, 1938 in Kolkata. Rahul's grandfather Jamnalal Bajaj founded the Bajaj Group in 1926 and his father Kamalnayan Bajaj succeeded him in 1942. Kamalnayan started the precursor to Bajaj Auto. Rahul Bajaj built the firm in the 1970s and '80s. He grew the company's revenues to join the Billion-dollar club. It was through his initiative that Chetak and Bajaj Supermodels rose to prominence in the Indian market. Originally based on the Italian Vespa Sprint, Chetak was an affordable means of transportation for millions of Indians for decades and is remembered as 'Hamara Bajaj'.
Rahul Bajaj Family
Rahul Bajaj was a son of Rajasthani Businessman Jamnalal Bajaj who started Bajaj Auto in 1945. He was married to Ruparani and has two sons Rajiv & Sanjiv who are involved in the management of his companies and a daughter, Sunaina Kejriwal who is married to Manish Kejriwal who heads Temasek India.
Rahul Bajaj Education
Bajaj was an alumnus of Harvard Business School in the US, St. Stephen's College, Delhi, Government Law College, Mumbai and Cathedral and John Connon School. 
Rahul Bajaj Career
Rahul Bajaj became the CEO of Bajaj Auto Ltd. (BAL) in 1968 at the age of 30 making him one of the youngest CEOs of that time. In 2005, Rahul Bajaj stepped down from his role and his son Rajiv became the Group's managing director. Bajaj got elected to the Rajya Sabha, India's Upper House of Parliament in the 2006-2010 period. Rahul Bajaj was elected as the president of the Confederation of Indian Industry (CII) twice in 1979-80 and 1999–2000. In 2001, he also received the honor of Padma Bhushan.
Rahul Bajaj Net worth
His net worth was estimated to be at $4.4 billion. According to Forbes India's 100 Richest People in 2019 list, the Bajaj family's net worth stands at $9.2 billion and it is the 11th richest family in India.