Mother's Day Special: New Bollywood Moms who will be celebrating their first Mother's Day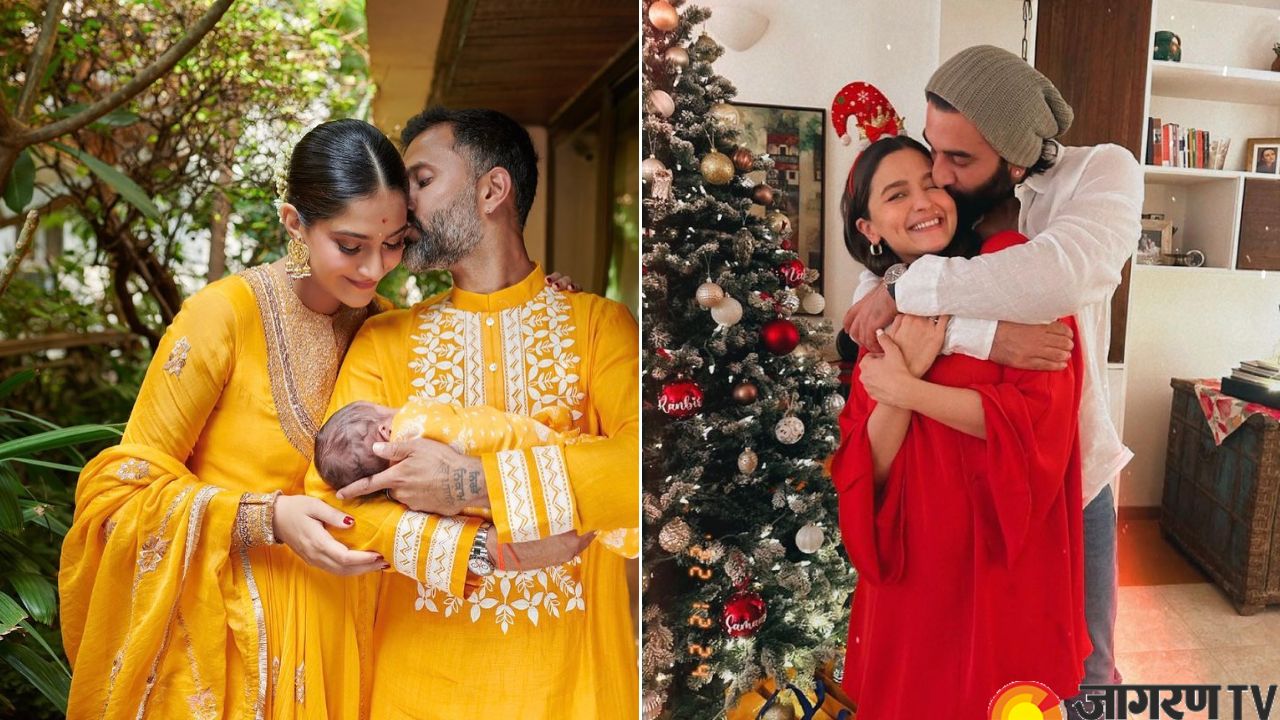 Celebrating Mother's Day has always been a grand occasion in every mom's life. Being a mother is a really special experience. Even though it can be difficult at times, raising a child is frequently very fascinating. Especially in the film industry, where actors must maintain their luxurious lifestyle. As the trendsetters of almost everything, Bollywood celebrities also celebrate with their mothers or them being the mother.
We have seen many famous celebs who became mothers recently and are already proving that they will set a perfect example for the whole world. They have often demonstrated that they can accept and love pregnancy while simultaneously managing their professional reputations.
As Mother's Day is around the corner, here are some new mothers in Bollywood who are honoring Mother's Day for the first time.
Alia Bhatt
When Alia Bhatt and Ranbir Kapoor revealed the pregnancy news, the world went crazy and the fans were even more shocked and excited. On November 6, 2023, Alia and Ranbir welcomed their baby girl Raha into their lives. Ranbir and Alia said that Neetu Kapoor chose the name "Raha" for their daughter, which has various connotations. Sharing the news on social media, Alia wrote, "And in the best news of our lives – Our baby is here… and what a magical girl she is. We are officially bursting with love – blessed and obsessed Parents!!!"
Sonam Kapoor
On August 20, Sonam Kapoor and Anand Ahuja welcomed their son. He was given the name Vayu Kapoor Ahuja. Explaining the name, Sonam wrote, "In Hindu scriptures, Vayu is one of the paanch tatvas. He is the deity of breath, the spiritual father of Hanuman, Bheem and Madhav and He is the incredibly powerful lord of wind." The actor also celebrated the first-month birthday of her son and shared pictures of the baby-themed birthday cake and. Sonam has been enjoying motherhood in peace as she is actually becoming an adorable mommy to his son.
Bipasha Basu
On November 12, 2022, Bipasha Basu gave birth to her daughter Devi Basu Singh Grover. She and her husband Karan Singh Grover announced the news on social media with the caption, "The physical manifestation of our love and blessings of Ma is here now and she is Divine."
Nayanthara
Actress Nayanthara and Director Vignesh welcomed twin kids Uyir and Ulagam in October 2022. Vignesh shared the news on Twitter along with images of their kids. Sharing on social media, Vignesh wrote, "Nayan & Me have become Amma & Appa. We are blessed with Twin Baby Boys. All Our prayers,our ancestors' blessings combined wit all the good manifestations made, have come 2gethr in the form Of 2 blessed babies for us Need all ur blessings for our Uyir & Ulagam. Life looks brighter & more beautiful God is double great."
Pongal 🌾 #WikkiNayanFamily pic.twitter.com/whFt36tS6i

— Nayanthara✨ (@NayantharaU) January 16, 2023