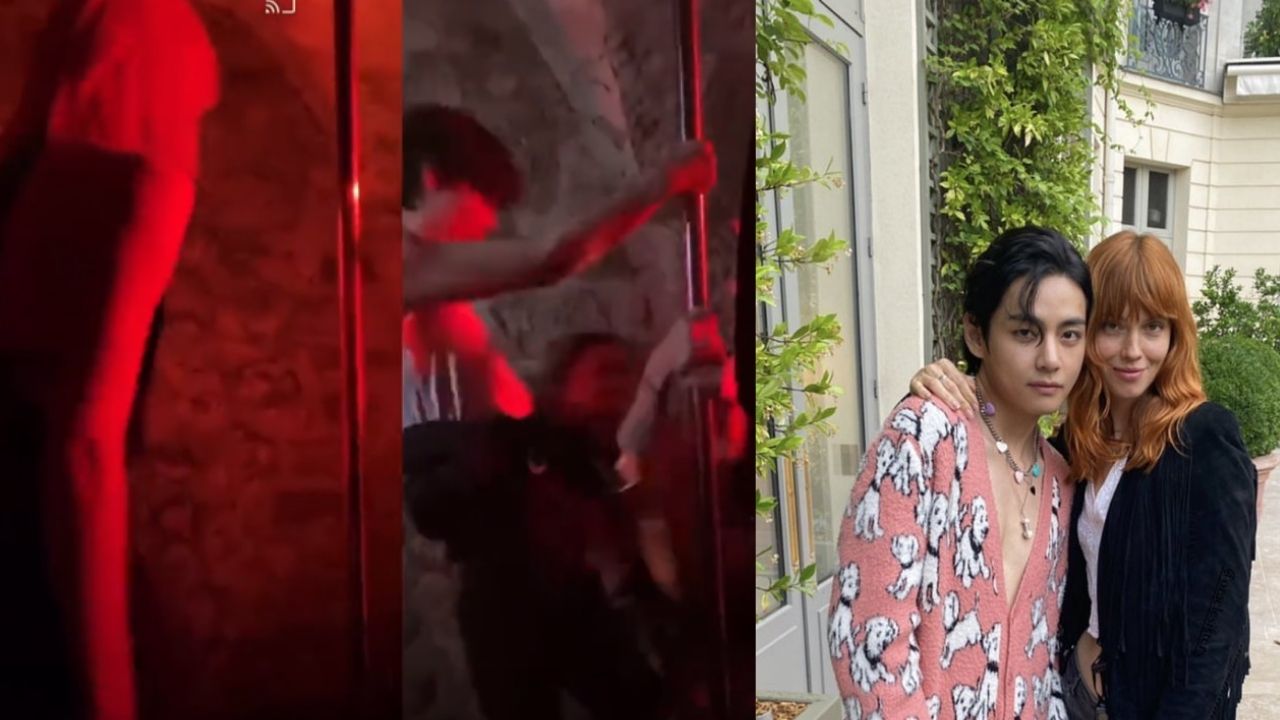 Kim Taehyung is just going unstoppable while generating headlines, although each member of BTS are credited with this speciality but, this time BTS second youngest member V aka Taehyung is winning the internet with his back to back quirky appearances as soon as he jetted off to Paris with Blackpink Lisa and bestie Park Bo Gum to attend the CELINE mens fashion  week. The same day after part a viral clip from the destination showed Taehyung and Lisa trying to pole dance and ARMY lost their calmness and precious sleep of night, above that when Oracle sister's Julia Johansen posted a note about having a date with Sweet Night vocalist, the rest is history.
BTS V pole dances with Blackpink Lisa
This came after Kim Taehyung dazzled the red carpet of CELINE in diamonds with his non avoidable charm and massive fan following. Although Lisa is the official ambassador of CELINE, just the presence of Taehyung gathered the whole town in one place. V, aka Kim Taehyung, was seen chuckling and laughing in the latest video as he whirled around the pole. Lisa repeatedly tried pole dancing and was seen attempting to climb on it. V chose to dress for the occasion in a white T-shirt, black pants, and a jacket wrapped around his waist. Needless to say, all of us had a collective hallucination watching him in his brand new avatar.
BTS V dating Julia Johansen, latter clarifies
Things were going smoothly until Julia Johansen, a member of the Paris-based band Oracle Sisters known for their blend of hazy psychedelia and space age folk, shared a photo of herself smiling with Taehyung as her hand moved straight up to his shoulder to partially embrace him. First date Julia and V, she captioned the picture. But no one can handle the heat of such a massive fanbase, so Julia later had to clarify, writing on Instagram, "Guys the date was a joke by my bandmate. We just went for drinks with @utzpeter @lalalalisa m @thv @mileskane before a fashion show... She penned, "Peace and love."