Instagram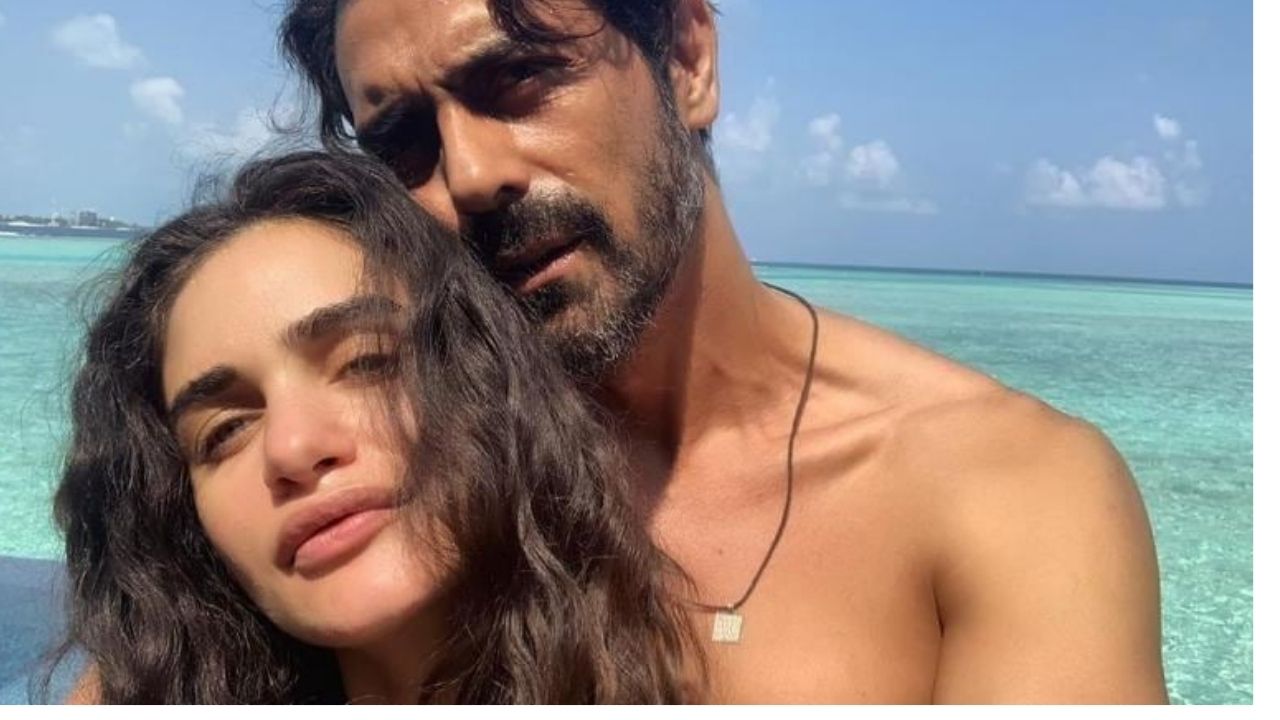 Bollywood actor Arjun Rampal is celebrating his 49th birthday today. Arjun is one of the most loved personality in the industry. With his tall dark handsome features and unavoidable charm, he owns a special place in the heart of his fans who are busy posting wishes on his social media wall. Many Bollywood celebs also took to their social media handle to wish the actor all success and love in life. To make this day even more special, his beloved girlfriend Gabriella Demetriades shared a beautiful post on her Instagram with a heartwarming message.
Gabriella birthday wish for beau Arjun Rampal
Taking to her Instagram, Arjun Rampal's long time girlfriend Gabriella Demetriades shared a short video while pairing it with Elvis Presley's burning love song and wrote "Happy birthday @rampal72 thank you for lighting up our lives, there really is no one quite like you. You surprise me every day , keep being the lion that you are.
The video is the compilation of Arjun's day to day fun moments with his friends and families. The couple were also blessed with a baby boy, whom they named Arik. Meanwhile, Arjun also shared a post on Instagram but, it is not what you think.
Arjun Rampal's post on his birthday
Art enthusiast Arjun shared something interesting on his birthday and if you are thinking that it is related to his 'the day' then you might be wrong because he was spotted appreciating a 3D Street art which he recently came across. Sharing the picture on his social media wall, he wrote, 'How is this even possible??? Genius. More street art. 
Arjun Rampal and Gabriella Demetriades
Arjun and Gabriella relationship came into the lights when the actor opened about his relationship in an interview with Mumbai mirrors. In the conversation, he said "We became connected through mutual friends. So, what do I have to say? That she followed me around? That's wishful thinking, buddy! We've only been dating for a year and are now together. For the long term. I should also mention that my daughters' acceptance of her as a family member was critical. I consider myself fortunate that they have, no questions asked.