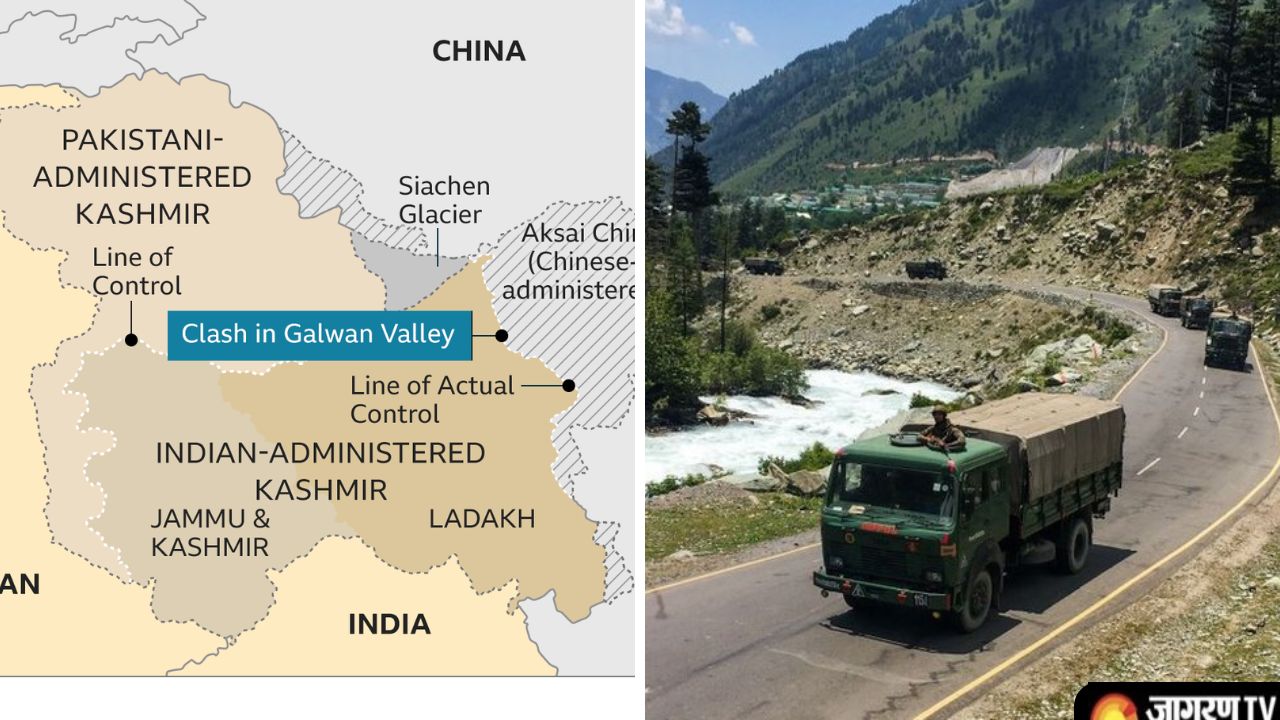 Galwan Valley Anniversary: On June 15, the worst dispute between India and China was witnessed. 20 soldiers from India were martyred when Chinese soldiers attacked the Galwan Valley. People's Liberation Army released a statement saying that "China always owns sovereignty over the Galwan Valley region". India has described the claims as "exaggerated and untenable".
Key Reasons behind India-China Standoff at Galwan Valley
China Criticising India For Building Road  in the Region
In 2018-19, the Ministry of Defence in its annual report stated that the government will be constructing the roads along the India-China border. Phase 1 of this project has been completed. Under Phase 2 of the project, 32 roads will be built by India along the border. China has been opposing this construction as it doesn't want India to fully utilize the road. India has ramped up the construction of the road despite the current border tensions. The construction of these roads will increase the Indian Military presence in the areas near the border. 
Scrapping of Article 370
On August 5, 2019, the Government of India scraped Article 370, which gave special status to Jammu and Kashmir. After the abrogation of Article 370, two separate Union Territories were created-- first Jammu and Kashmir and second Ladakh. 
China opposed this decision of the Central Government and stated that it has always opposed to India's inclusion of the Chinese territory (Ladakh) in the western sector of the China-India boundary into its administrative jurisdiction.
Observation Post on the Indian side of LAC
Chinese People's Liberation Army's insisted to construct an observation post at Indian patrolling point that resulted in the clash between the armies of the two nations at Galwan.
Previous Conflicts Between India and China
In 1962: The India-China War lasted for a month in Ladakh to the Arunachal Pradesh region. 

In 1967: In Nathu La, many Indian and Chinese soldiers were killed in a violent stand-off. 

In 1975: The Chinese Army attacked the Indian Army patrolling in the Indian side of the Line of Actual Control.