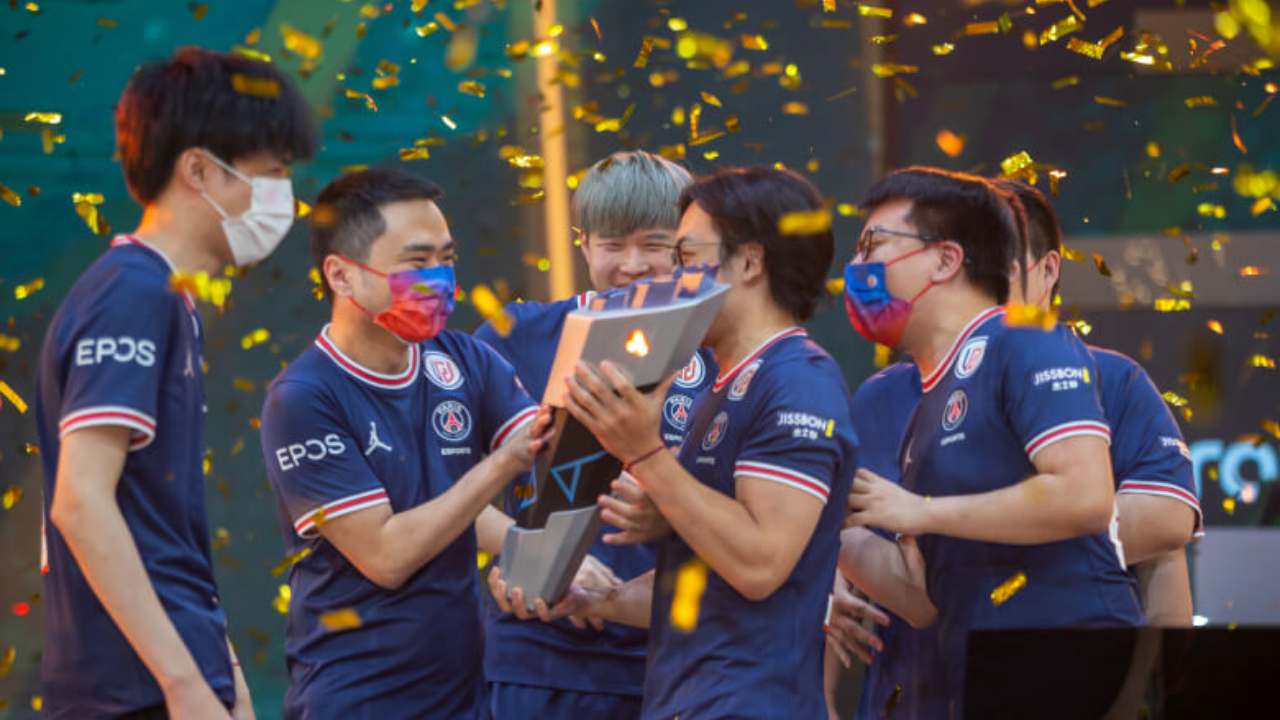 Gamers8 the world's biggest esports festival and tournament is making a massive comeback for it's 2023 edition. This summer, get ready for the esports extravaganza, with live music, thrilling tournaments, entertainment shows, future summits and many more. The 2023 edition of Gamers8 is going to be huge, not only in terms of activities but also the prize pool. Reportedly the prize pool for the upcoming esports festival of Saudi Arabia has been doubled up. Read the full report to know more about Gamers8.
What is Gamers8?
Entitled Gamers8 the land of heroes, is the biggest esports and gaming event, making it the one of the biggest deals among the die heart gamers and esports champions. It's the ultimate location where you can battle for fame and emerge as a hero, taking up the throne of global champions. Gamers8 is a gaming event hosted on by the Saudi Esports Federation with the goal of integrating into the marketplace and fostering a hospitable yet competent atmosphere.
When will Gamers8 2023 edition start?
In case you missed it out last year, here is the ultimate guide for 2023 Gamers8. From July to September, it will take place in Riyadh, the capital of Saudi Arabia, and every week, new tasks and adventures will be unlocked. 
Prize Pool for Gamers8
Gamers8 is making a triumphant comeback with a massive pool prize of $30 million. more than twice as compared to the previous year. Top teams and individuals from around the globe competed at Gamers8 2022 for a share of a $15 million prize pool in five of the most popular games including Rocket League, Dota 2 Riyadh Masters, Fortnite, Tom Clancy's Rainbow Six Siege, and PUBG Mobile. 
Main highlights of Gamers8 2023 edition
 A total of 1.4 million people visited the event in the eyar 2022

One can attend live music and concerts of big artists from around the world every week.

Explore and learn the mysteries and queries revolving around the creation of video games.

The platform will provide a golden opportunity for every stakeholder of Esports and gaming ecosystem.
Chairman of the Saudi Esports Federation, Prince Faisal Bin Bandar Bin Sultan, in a statement said ""Gamers8: The Land of Heroes is going to be the destination this summer and we are delighted to once again be welcoming the elite of the esports world to Riyadh." 
"Showcasing the most popular titles on the planet will be amplified even further this summer. To be frank, when we mean bigger and better this summer – we truly mean it. We cannot wait to reveal what we have in store for Gamers8: The Land of Heroes."