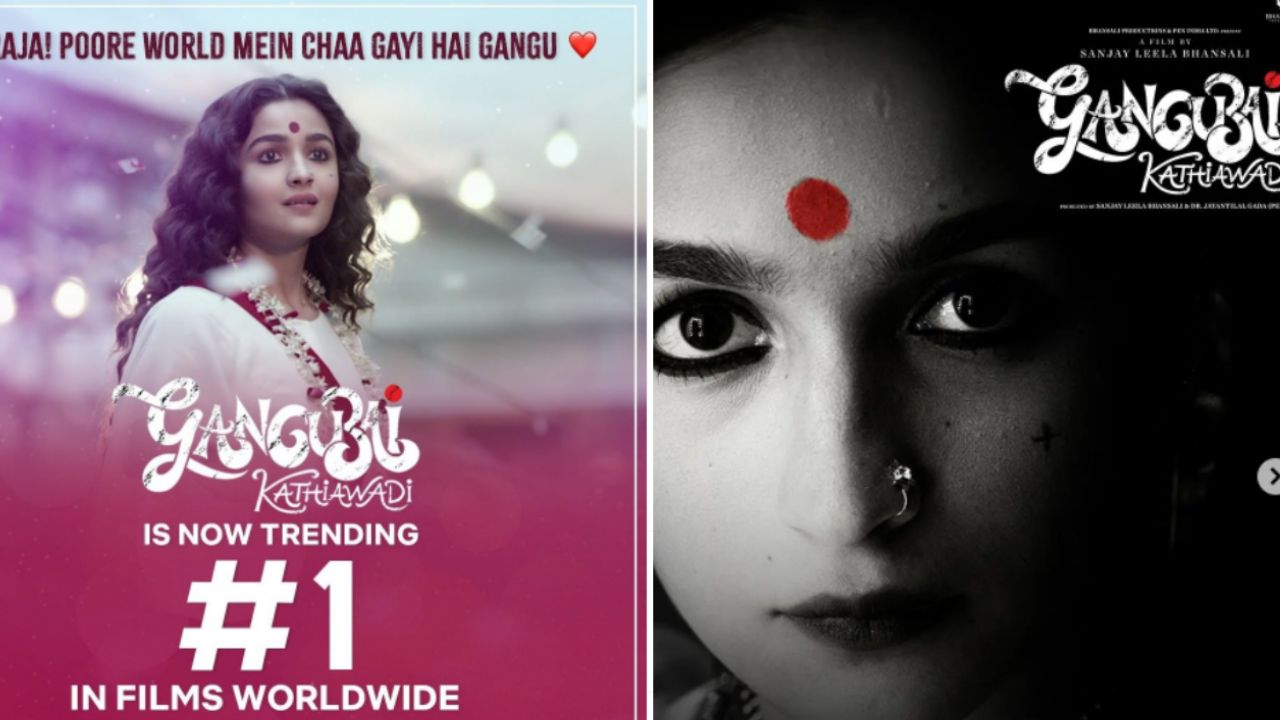 Alia Bhatt starrer Gangubai kathiawadi which went blockbuster in India is now busy casting it's spell globally and with this it took the first spot on OTT giant netflix non english film list. From past few days Gangubai was trending #1 in the US, India along with many other countries and now this came as a cherry on the cake. The film, directed by Sanjay Leela Bhansali, has received critical acclaim and admiration for its compelling storyline, great acting and reference to reality.
Gangubai Ranks 1 on netflix non english films
Gangubai Kathiawadi has been viewed for 13.81 million hours and is ranked in the top ten films on Netflix in 25 countries, including Canada, the United Kingdom, South Africa, Australia, New Zealand, and the United Arab Emirates.


Monika Shergill who is the vice president content of Netflix, India said ""Our rich variety of Indian films continues to captivate people around the world. This week, Sanjay Leela Bhansali's masterpiece Gangubai Kathiawadi has found tremendous love from Netflix viewers in India and worldwide."


Gangubai kathiawadi real story
Alia Bhatt starrer is inspired from a real life story of Gangubai Kathiwadi, the famed Mafia Queen, born into a well-known Kathiawad Gujarat family. Ganga Harjivandas was her true name. She aspired to be a Bollywood actor but after she ran away with the person she loved, he deceived her and sold to a brothel Ganga was destroyed by this deceit, but her new life as Gangubai began. Alia Bhatt, Ajay Devgn, Jim Sarbh, Shantanu Maheshwari, Vijay Raaz, Indira Tiwari, and Seema Bhargava are among the film's cast members.