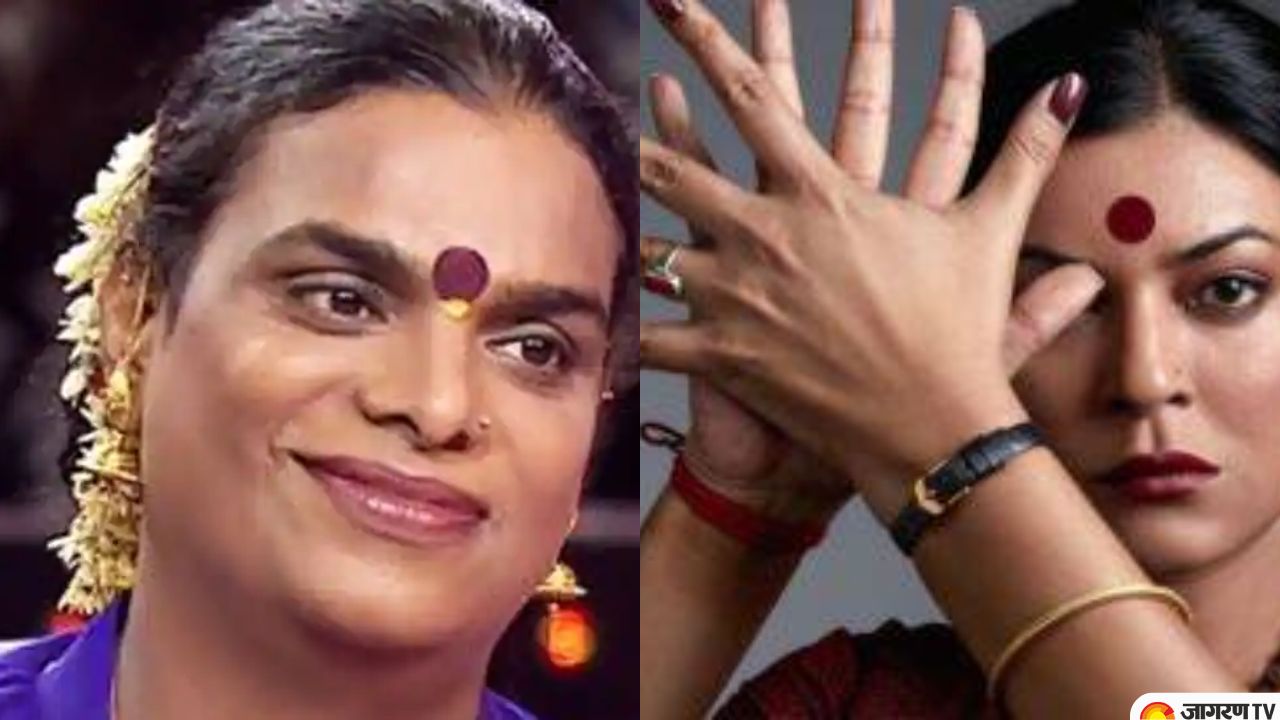 Actress Sushmita Sen has made her latest movie official. It is a biopic of transgender activist and Sai Savli Foundation Trust trustee Shreegauri Sawant.
 

 

 

View this post on Instagram
Who is Gauri Sawant?
Coming from mumbai, Shreegauri Sawant is a transgender social activist and television host. She works for transgender rights and dignity, HIV/AIDS sufferers and upliftmrnt of deserted women and kids. 
 

 

 

View this post on Instagram
Gauri Sawant Early Life and Background
Transgender rights campaigner Gauri Sawant. Sawant, who was born in Pune, has always exhibited what are thought to be feminine traits. She concealed who she really was. Then, one day, she made the decision to shed her assigned-at-birth identity and change to match it. She consequently chose the name Gauri Sawant. Given that Sawant's father was a police officer, her household was already patriarchal. She was never intended for this world by her mother. Sawant stated, "She (mother) didn't want me to come into this world, and even tried to seek an abortion in the seventh month," in an interview with YourStory. She left her house at the age of 14 or 15 as she didn't want to be a disappointment for her dad
Gauri Sawant Daughter
The biological mother of the girl Sawant adopted in 2001 was a sex worker. The young girl lost her battle with HIV. Later, she took in a five-year-old child who was being trafficked into slavery and adopted her. In 2017, Vicks documented her journey showcasing love, a sense of family and care that goes beyond all gender and class norms. 
Gauri Sawant: First Transgender Election Ambassador
In 2019, the Election Commission of India (EC) appointed Gauri Sawant as one of 12 election ambassadors from Maharashtra. She became the first from the LGBTQIA+ community to hold the position. Speaking to Mumbai Mirror, she said, "I want to ensure that each of them goes and votes; not just housewives but also women who are sex workers and every transgender in this country."
Gauri Sawant Social Works
In 2000, Gauri established the Sakhi Char Chowghi Trust. The NGO supports safe sex and offers transgender individuals counselling. She was the first transgender person to petition the Supreme Court of India for transgender people's adoption rights in 2014. She filed a petition in the National Legal Services Authority (NALSA) case, which resulted in the Supreme Court recognising transgender people as belonging to a third gender. After Gayatri's mother passed away from AIDS in 2008, Gauri adopted the young daughter.