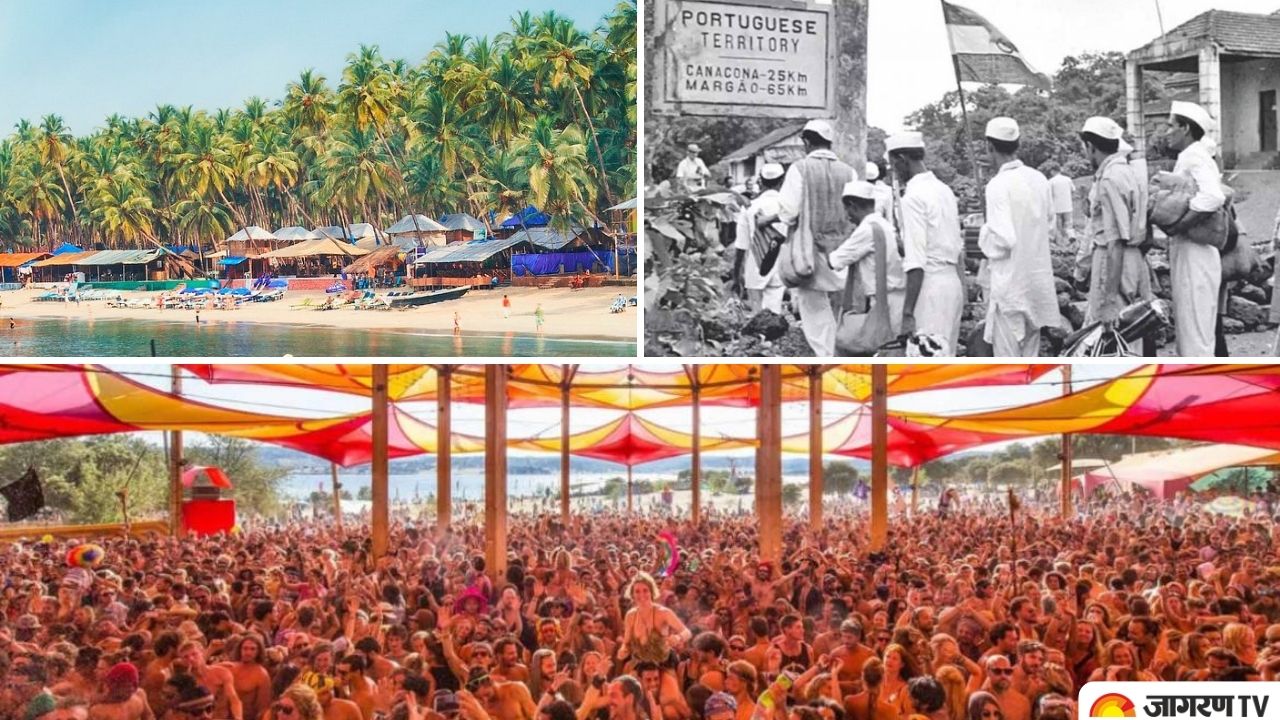 Goa Revolution Day 2022: Every year on June 18, Goa Revolution Day commemorates one of the state's most pivotal moments in history. The people of the region began a great revolution on this day in 1946 to reclaim their homeland from the Portuguese, which ended in the territory's independence on December 19, 1961.
Goa Revolution Day, also known as 'Kranti Din,' commemorates the valour and sacrifice of independence warriors who battled for the liberation of Goa.
Goa Revolution Day Importance: Why Goa Revolution Day is Observed on 18 June?
Dr. Ram Manohar Lohia and Dr. Juliao Menezes appealed to the Goans (people of Goa) on June 18, 1946, to resist the Portuguese persecution and fight for their freedom. They wanted to bring the Goans together for a single cause: a better living, a better future, and liberation from oppression. Since then, the Goa Revolution Day has been commemorated. As a result, 18 June is observed as Revolution Day (Kranti Din) to remember the Goan people's struggle for independence.
On this day, Governor Bharat Vir Wanchoo led the people of Goa to Azad Maidan in Panaji to pay homage to the revered martyrs who laid down their lives for the freedom of Goa from Portuguese colonial rule.
Revolutionaries Ram Manohar Lohia and Juliao Menezes
Menezes was born in Assolna and studied in Goa before attending Berlin University to study medicine in the 1920s. At university, he met Lohia, who was from Akbarpur, Uttar Pradesh. In Berlin, the two were active members of the Indian Students' Union. Menezes returned to India after finishing his MD in 1938, while Lohia returned after earning his PhD in 1933.
Menezes is claimed to have granted Lohia refuge when he went underground during the Quit India Movement, and the two stayed in touch.
Goa Revolution Day History
Lohia and Menezes resolved to disobey the Portuguese government's ban on public meetings, igniting Goa's first civil disobedience movement.
The two spoke to a crowd in Panjim on June 15, 1946. The cops were stationed nearby, but they did not intervene in the meeting.
Following the success of their encounter in Panjim, the two arrived at Margao square on June 18 before. Lohia and Menezes addressed the crowd, calling for an end to Portuguese rule and the creation of an independent Goa.
The two were apprehended and transferred to the Panjim police station, where Lohia was detained and held in solitary custody. Lohia was eventually released and sent to British India.