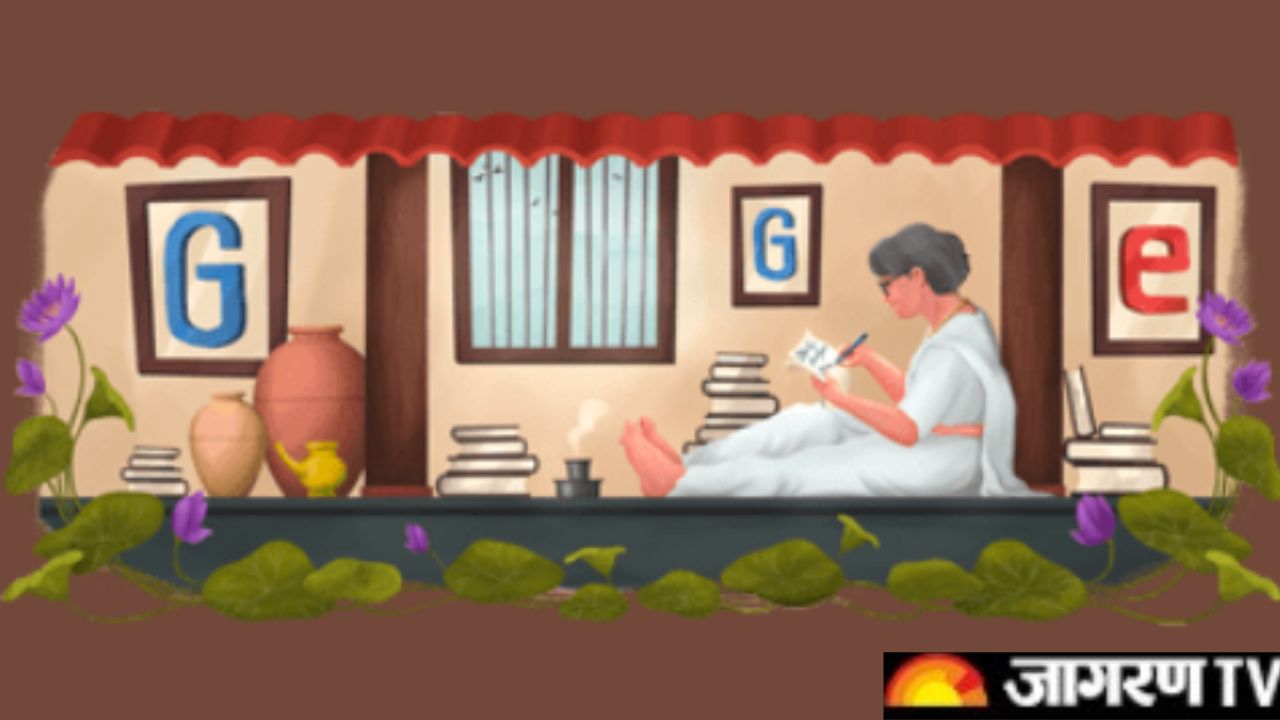 Google Doodle has paid tribute to Malyalam Poet Balamani Amma. Balamani Amma is popularly known as Amma, the grandmother of Malayalam literature. On the occasion of her 113th birthday, Doodle kept this doodle in her memory. It has been prepared by Kerala-based artist Devika Ramachandran. But who is Balamani Amma? Let's find out.
Who is Balamani Amma?
Born in the year 1909 in Thrissur district of Kerala, Balamani Amma has received many awards for her literary works. Padma Vibhushan is also included in the honor received by her. Amma's first poem, Koppukai, was published in 1930. Balamani got recognition as a talented poet from Parikshit Thampuran, the former ruler of the Kingdom of Cochin. Thampuran honored her with Sahitya Nipun Puraskaram.
More than 20 compilations of poetry, prose and translations have been published in the name of Balamani Amma. Her poems describing her love for children and grandchildren earned her the titles of Amma (mother) and Muthassi (grandmother) of Malayalam poetry, according to Google Doodle.
Works of Balamani Amma
Some of Balamani's most prominent works include 'Amma' (Mother) and 'Mazhuvinte Katha' (The story of the Axe). She received various awards for her popular works including the Sahitya Akademi Award in 1965, Padma Bhushan in 1987, and Saraswati Samman in 1995. Amma has also inspired many writers like the late Malayalam writer Akkitham Achuthan Namboothiri. She was also the mother of writer Kamala Surayya, who in 1984 was nominated for the prestigious Nobel Prize in literature.