Google honours Kitty O'Neil, a deaf daredevil who became the World's Fastest Woman, with a doodle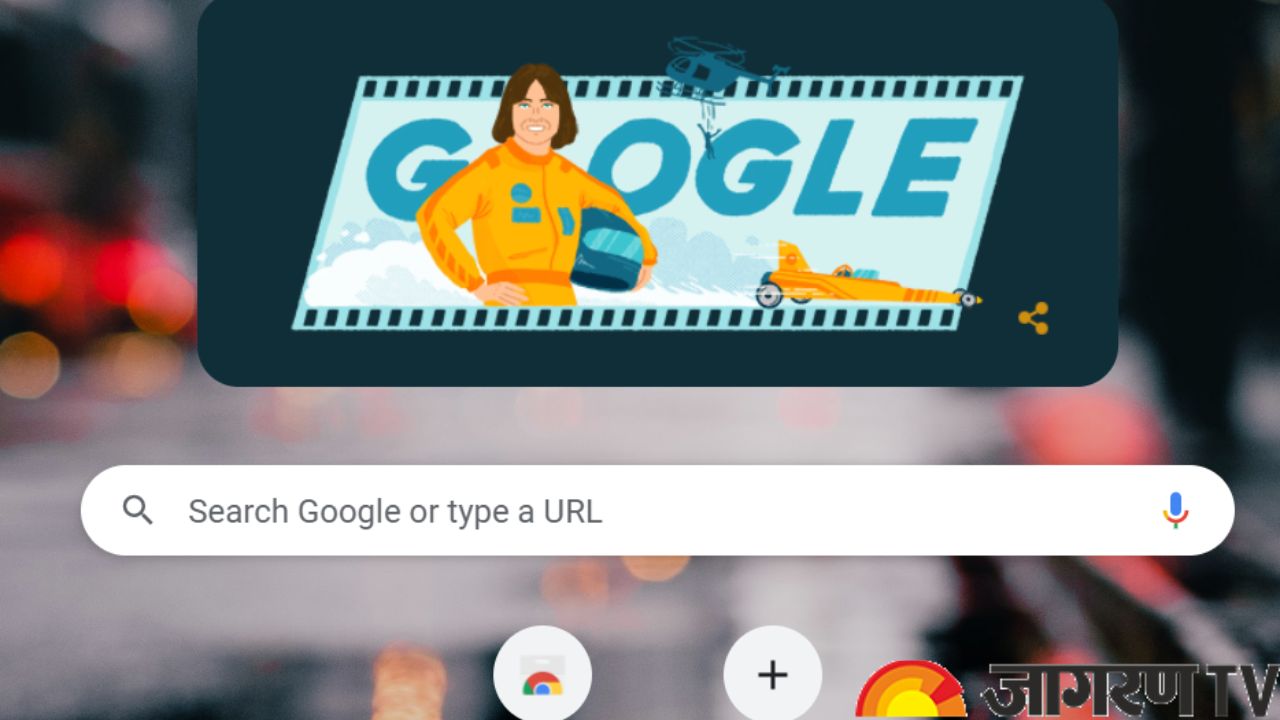 Today's Google Doodle honored the life of a stunt artist from the United States who used rocket-powered cars back in the 1970s. While she was driving a car at 825 km/h, Kitty O'Neil was known as "the fastest woman in the world." Her accomplishments were made all the more impressive by the fact that she had been deaf since she was a young child.
Who was Kitty O'Neil?
Since she was a little child, Kitty O'Neil, who is deaf, has developed into one of Hollywood's most renowned stunt drivers. In Texas, O'Neil was born in 1946. She developed a number of illnesses when she was only a few months old, rendering her deaf. In addition to competing, O'Neil held the women's absolute land speed record from 2015 until 2019. She operated a three-wheeled rocket car fueled by hydrogen peroxide in 1976. Its highest speed was 999 kmph, with an average speed of 825.127 kmph. O'Neil worked as a stunt double in a number of films and television programs, most notably in the Wonder Woman TV episode from 1979, where she set the record for the highest female fall by a woman at 127 feet (39 m), which she later broke.
Kitty O'Neil Achievements
O'Neil crossed the Alvord Desert at 512.76 mph in 1976, earning her the title of "fastest woman alive"! She broke the previous women's land-speed record by over 200 mph while operating a rocket-powered vehicle known as the Motivator. It was obvious that she could probably surpass the men's record once she easily smashed the women's record. Her sponsors, however, forbade her from doing so since it would have upset the status quo; they preferred to reserve the achievement for a male driver. O'Neil was never given the chance to beat the overall record since legal action to combat this was unsuccessful. She nonetheless went on to break records while driving jet-propelled boats and rocket dragsters, despite this. A biopic about O'Neil's life, titled Silent Victory: The Kitty O'Neil Story, was released in 1979 and recaps the impressive Alvord Desert feat.