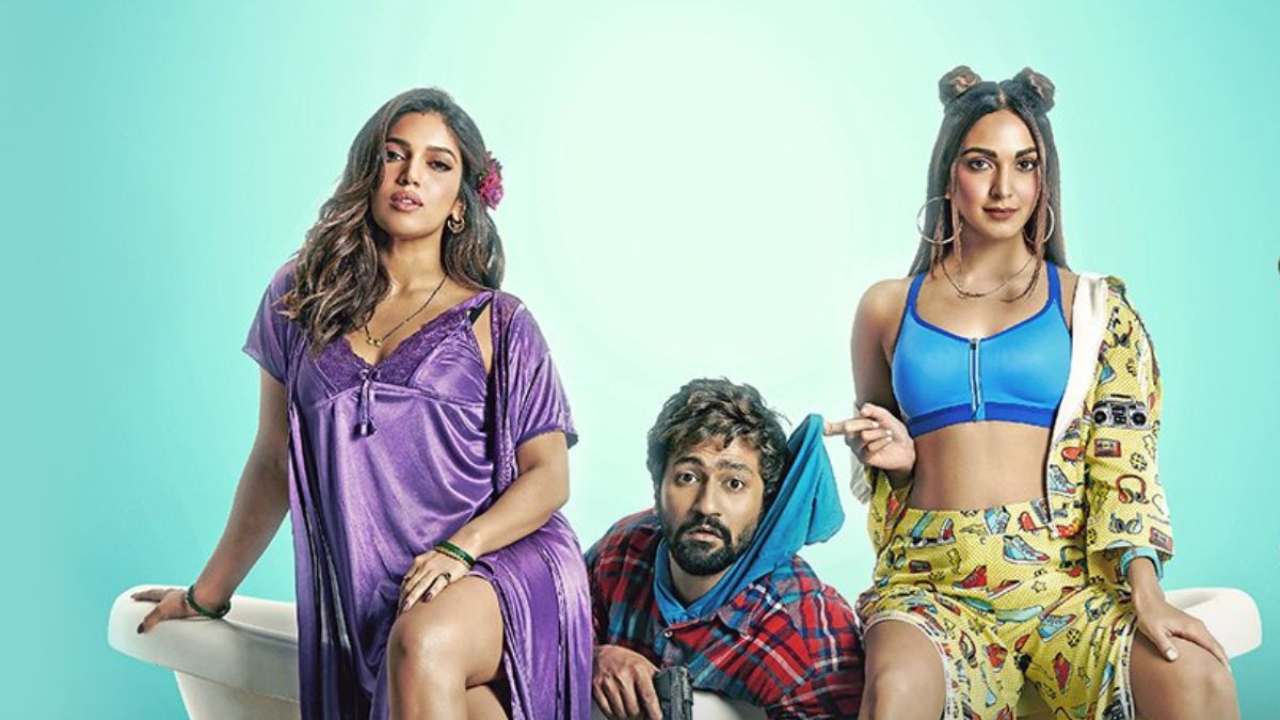 Govinda Naam mera Review: Vicky kaushal is leaving no stones unturned in impressing the audience while trying every other genre and acing it while tackling the audience mood. Here we are talking about the freshly released comedy dose on Disney plus hotstar Govinda Naam mera starring Vicky Kaushal, Kiara Advani and Bhumi Pednekar. While the film was widely anticipated, audiences have given it varied reviews. While some thought it was a fantastically done picture, others believe it only did it in portions.
Govinda Naam mera review 
Time to time Vicky Kaushal's performance whether it is a high octane serious drama or period films has actually demonstrated the kind of custom made fit actor he is for nearly every role. But in this Disney+ Hotstar recent release, he effortlessly displayed his playful and humorous side. His chemistry with Bhumi Pednekar and Kiara Advani appears to be fiery and enticing. The only problem was the less screen space given to Bhumi Pednekar who surely deserves more being an A lister in terms of acting. Overall if your mood is to get entertained and laugh your heart out here is out thumbs up for Govinda Naam mera.
Where to watch Govinda Naam mera
Govinda Naam mera without having a big screen premiere went through a digital screening route and was released on OTT platform Disney plus hotstar on December 16, 2022. 
Govinda Naam mera plot
Vicky Kaushal plays Govinda Waghmare in the Shashank Khaitan-directed film, while Bhumi plays his wife Gauri and Kiara plays his girlfriend Suku. According to the film's director, Shashank Khaitan, the entire family will love Govinda Naam Mera, which keeps the viewer wondering right up until the very end.
Govinda Naam mera twitter review