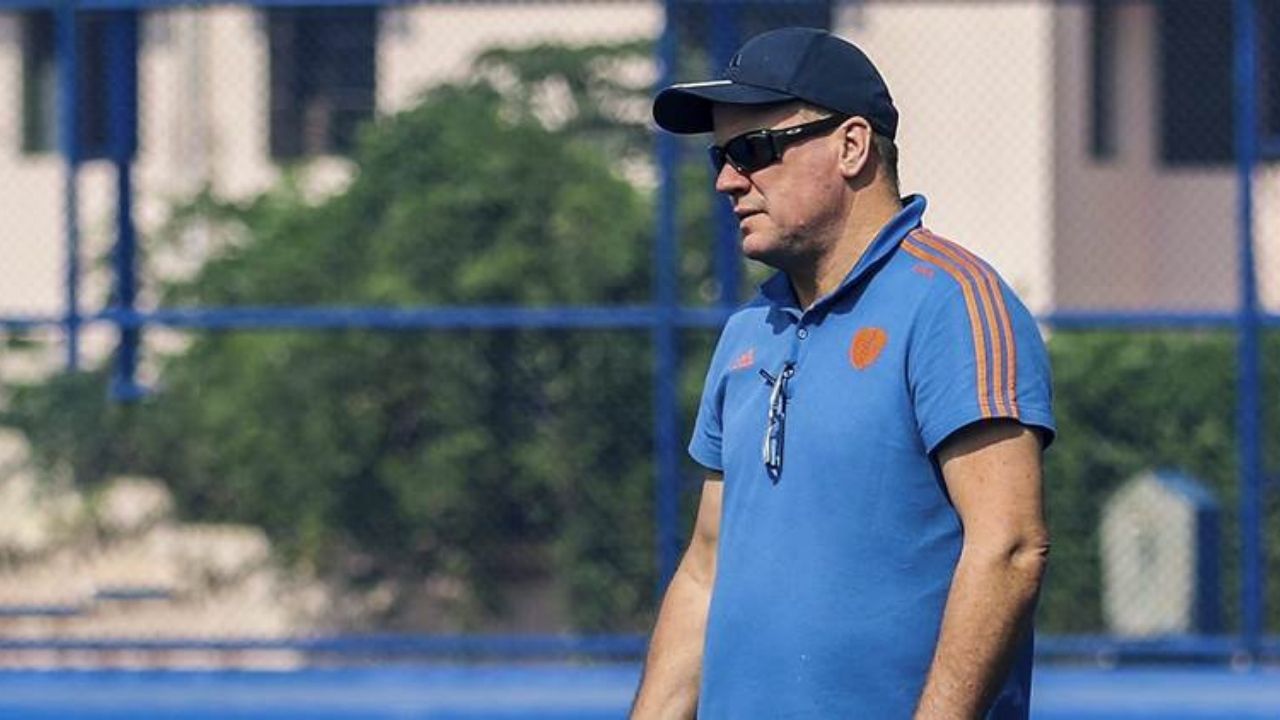 Graham Reid Biography:
The Indian Men's Hockey team has won a Bronze Medal at the Tokyo Olympics 2020 while making the whole country proud. While this victory over Germany by a scoreline of 5-4, was a historic move as the team entered the Indian Men's Hockey team brought home a medal after 41 years.
This victory of the Indian Men's Hockey team was backed by their current coach Graham Reid. So, in this article below, let's know more about the Indian Men's Hockey team coach in the article below.
Who is Graham Reid?
Born in Queensland, Indian Hockey team coach, Graham Reid is a former Australian field hockey player who has played as a defender and midfielder for the Australian national team. Graham is currently coaching the Indian national men's hockey team.
Graham Reid Age:
Born on 9th April 1964, Graham Ried is 57 years old.
Graham Reid Country:
Indian Hockey team coach Graham Reid hails from Australia. 
Graham Reid Family:
Graham Reid lives with his wife Julia and two children named Scott and Emma.
Graham Reid Achievements:
Graham was a member of the team that bagged the silver medal at the 1992 Summer Olympics conducted in Barcelona Spain. Ried has also played club hockey for the Dutch top team Amsterdam for two seasons (1993, 1994) returning in 1995 to play the Europa cup. 
Graham Reid Career:
In an overview of his sports journey, Reid has played 130 internationals for Australia scoring 36 goals, which also include two Olympic Games (1998, 1992), one World Chup (1990), and nine Champions Trophies (1984, 1985, 1986, 1987, 1988, 1989, 1990, 1991, and 1992).
Other than this, Reid has also won the Olympian medal (WA Best and Fairest medal), 3 times 1995, 1996, and 1998) while playing for Victoria Park Panthers.
Graham was also an inaugural member of the Australian Institue of Sport (AIS) hockey unit in Perth, Western Australia in the year 1984, and despite having sessions in Queensland and Amsterdam he remained in Perth along with his family. 
Graham was appointed as the head coach for the Indian national hockey team in April 2019, after he left his position as an assistant coach of the Dutch national team.