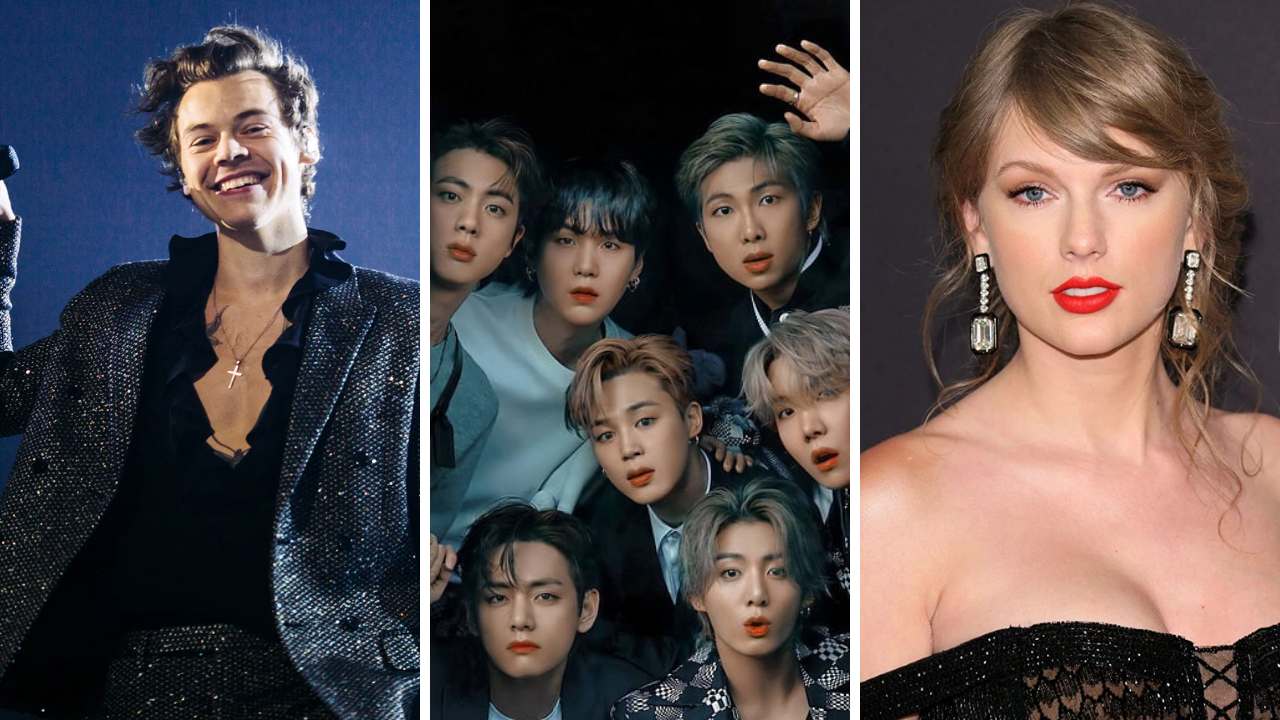 Grammy 2023 Live streaming: The year's biggest music awards is here, the 65th edition of Grammy Awards or Grammy 2023 is soon to go live with star studded performances and glamour waves on the red carpet. From BTS to Beyoncé, Adele, Harry Styles, Bad Bunny, Taylor Swift, Grammy 2023 has nominated a range of artists from around the globe to be a part of this prestigious annual music awards. The Crypto.com Arena in Los Angeles will host the 65th Grammy Awards. For a third consecutive year, comedian Trevor Noah will serve as the ceremony's host. Here is how, when and where you can watch the live streaming of Grammy 2023 from your country.
Grammy 2023 Live streaming updates
When are the Grammy 2023 awards?
The Crypto.com Arena in Los Angeles will host the 65th annual Grammy Awards, commonly known as the Grammy 2023 awards, which will be broadcast live on the East and West Coasts. On February 5 at 8:00 p.m. ET and 5:00 p.m. PT, the ceremony will begin streaming live.
Grammy 2023 live streaming time in India
From 8 p.m. Eastern Time (ET)/5 p.m. Pacific Time (PT), the Grammy Awards will be live streamed. In India you can catch up the live stream on Monday, February 6, 2023, starting at 6.30 a.m. IST.
How to watch Grammy 2023 live streaming for free
The CBST Television Network will broadcast the award ceremony. Additionally, Paramount+ offers live and on-demand streaming of the Grammy Awards. Those who don't have a subscription for any of these can catch the action live on Grammy's official website which will be streaming the red carpet and man ceremony straight from the venue. Other than that there is a high chance of the event to be broadcasted live on Grammy's official Youtube handle similar to last year.
Who will perform at the Grammy 2023 awards ceremony
Among the performers scheduled to appear at this year's Grammy Awards are Harry Styles, Bad Bunny, Mary J. Blige, Brandi Carlile, Luke Combs, Steve Lacy, Lizzo, Sam Smith, and Kim Petras.
Will BTS attend the Grammy 2023 awards ceremony?
The K-pop band BTS who appeared last time at the 64th Grammy awards ceremony are nominated for multiple award categories this year, however the official confirmation of the group's performance at the event is still pending. As the oldest member of the group Kim Seojkin is off to serve his military duties, there is lesser possibility of BTS performance at the 65th Grammy award ceremony.