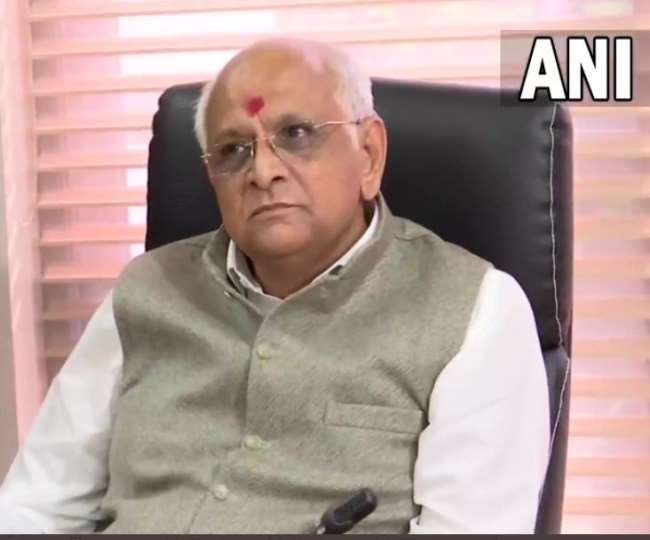 Gujarat Cabinet News:
The Swearing-in Ceremony of the New Gujarat Cabinet will be held at Raj Bhavan at 1:30 pm on Thursday i.e., on 16th September 2021. The MLAs to be included in the cabinet were informed this morning. Former Gujarat BJP President Jitu Bhai Vaghani, Brijesh Merja, Dushyant Patel, Kirti Singh Vaghela, Mukesh Patel, Arvind Raiyani, Kirit Singh Rana, Hrishikesh Patel, Jitu Bhai Chaudhary, Manisha Vakil, and JV Kakadia will be attending the Gujarat ministers swearing-in ceremony.
Rajendra Trivedi resigned from his post:
It must be noted that Gujarat Assembly Speaker Rajendra Trivedi has resigned from his post, and is likely to be included in Chief Minister Bhupendra Patel's cabinet. Former BJP president Jitu Bhai Vaghani will also be inducted into the cabinet. The no-repeat theory of the BJP high command has benefited Congress gotra leaders Brijesh Merja, JB Kakadia, Raghavji Patel, and Jitu Chaudhary, as the names of these three are being mentioned in the list of the upcoming possible cabinet, while the outgoing minister of Congress origin, Kunwarji Bavaliya, Jawahar Chavda, Hakuba Jadeja will have to lose ministerial their posts. 
Expected names for Gujarat new cabinet members:
MLA from Vadodara Manisha Vakil, Keshod MLA Deva Bhai Malam, Ahmedabad MLA Jagdish Panchal, Dhari MLA JV Kakadia Morwa Neema Suthar from Hadap, Olpad Mukesh Patel, Assarwa MLA Pradeep Parmar, Kankrej MLA Kirti Singh Vaghela, Kuber Dindor from Santrampur, Kaprada MLA Jitu Choudhary, Veenu Bhai Modi of Qatar village, Kanu Bhai Desai of the party, Harsh Sanghvi, MLA of Majura Surat, Limbari MLA Kirit Singh Rana, Bharuch MLA Dushyant Patel, Provincial's Gajendra Singh Parmar, Rajkot's Arvinder Rayani, Gandevi's Naresh Patel, Mahua's Raghavji Makwana, Visnagar's Rishikesh Patel have been named as probable names for the Gujarat new cabinet members.