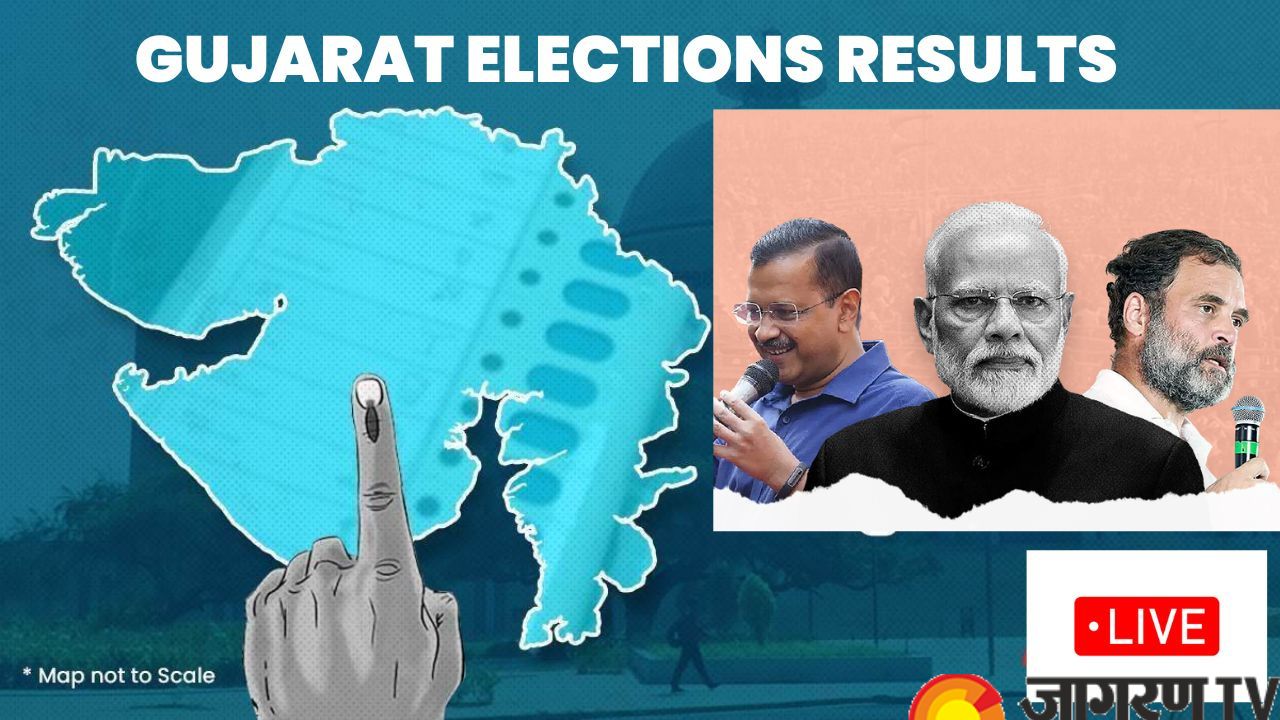 The tallying of the votes and the announcement of the results for the high-stakes elections of the Gujarat Assembly will take place today. Gujarat assembly election counting began this morning under heavy security at polling stations in 37 states before observers were appointed by India's Electoral Commission. In Gujarat, the vote was held in two stages, on December 1 and on the 5th. In Gujarat, 63.14% of the polling was conducted in the first stage and 59.11% in the second stage. Nearly all exit polls in Gujarat show a clear victory for the BJP. The BJP has been in power in Gujarat for 27 years.
BJP Winning by landslide
Trends show an 83% strike rate for BJP in the 2022 elections. The numbers are massive as the BJP has been ruling the state for 27 years. BJP leading is now leading in 151 of 182 seats in Gujarat. Congress is leading in only 19 seats while Aam Aadmi Party (AAP) is leading in 8 seats. Independent candidates are leading in 4 seats. Exit polls had predicted BJP may win over 150 seats. Trends in the first two hours of vote counting show the exit poll results may be true.
Union Minister gives statement
Union minister Pralhad Joshi said the Gujarat model is being endorsed and accepted now. "Gujarat model is being endorsed and accepted by people since 2000-2001. The model that we're presenting before the nation is being accepted. I congratulate the people and BJP of Gujarat. It's one of the biggest ever record in polling history," he said.
Consituency and Candidate list