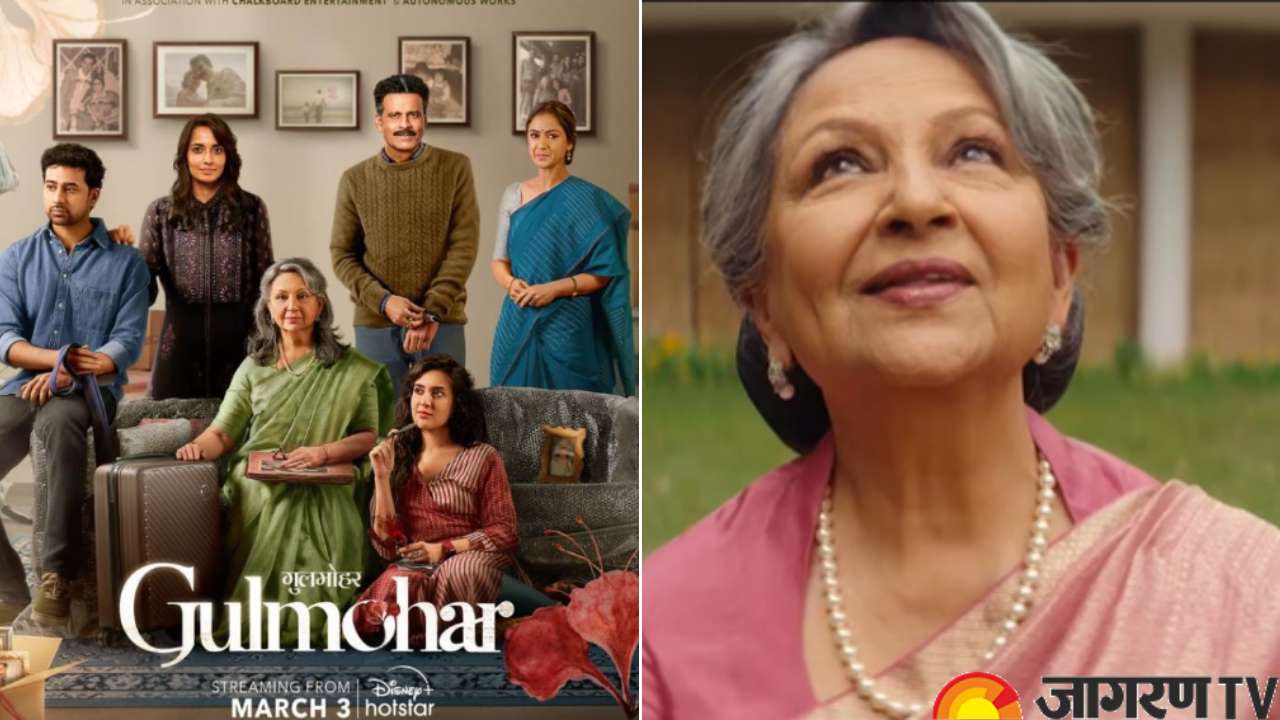 Every family has an ongoing drama in their daily lives. There is a lot to talk about in family dramas, from minor details to major decisions.
Gulmohar, starring Manoj Bajpayee, is one of those family dramas where things get a little messed up after everyone decides to split up. Gulmohar is an engaging and realistic family drama that engrosses the audience with all of the traumas, heartbreaks, and how everything settles down at the end, after all of the heated arguments and individual decisions that coil up the family in a vicious circle.
Gulmohar Movie Review
Streaming on Disney+Hotstar, the movie revolves around an opulent Delhi family that struggles to live together. After 34 years in Gulmohar, the Batras are preparing to relocate to a penthouse in Gurgaon or Gurugram. Kusum (Sharmila Tagore) requests that her family stay in the family bungalow for four more days to celebrate Holi one last time. When their past begins to cast a shadow over their future, things become very complicated.
Gulmohar Plot
The film's main themes are loss and memories, which are prevalent in families. The drama, written by Arpita Mukherjee and Rahul Chittella, unfolds even as the packing begins. The majority of the scenes take place in the villa, and the film also depicts the lives of the staff and the Batras' extended family. The story also reflects contemporary realities, which we cannot escape even in our own homes.
Gulmohar cast
The movie has unmatched stars with nail-biting acting skills that will keep you entertaining till the end. The film stars Manoj Bajpayee, Sharmila Tagore, Amol Palekar, Suraj Sharma, Kaveri Seth, Nargis Nandal, Tripti Sahu. The family drama marks the return of veteran actress Sharmila Tagore to the big screen after a decade.